Attention
Before you read this tutorial, I highly recommend you check out my resources page for access to the tools and services I use to not only maintain my system but also fix all my computer errors, by
clicking here!
Outlook is a convenient and efficient way of sending and receiving messages online. It has a range of functions including calendars, contacts, emails, appointments, journals and much more. Through the use of this tool, you can better manage your appointments and meetings. However, as is the case with all programs on your computer, they are prone to issues, which can be caused by a plethora of things, depending on the program in question.
Outlook error 0x80040119 is a critical error which prohibits the end user from sending, receiving and deleting email messages. In short, it prevents you from accessing the PST file. This error is known to occur on virtually every version of Outlook, from Windows XP to Windows 10.
Symptoms of Error
When users encounter error 0x80040119 there are a number of behaviours that he/she may experience. The error message that you are likely to encounter may read like the following:
An unknown error has occurred. 0x80040119
When the end user attempts to delete an email message within Outlook they will usually receive the additional error message:
Messaging interface has caused an unknown error
Additional error messages that you may experience, all of which are associated with the same issue:
Sending and receiving reported Error (0x80040119):' Unknown Error 0x80040119′ error.

MAPI_E_EXTENDED_ERROR: Couldn't get property list from object.
Receiving this error for the very first time can be a very daunting situation for most. When the end user encounters this error, he/she is typically unable to send, view, delete or receive any email messages. The end user is also unable to access saved files, revealing the error message highlighted above, whenever they attempt to do so. Error 0x80040119 is also capable of crashing the Outlook application, resulting in loss of immediate data.
Error Causes
When it comes to Outlook error 0x80040119 there are a number of things that are capable of causing it. Ultimately, the error is typically due to a damaged or corrupted PST file. However there are other things that are capable of causing this error, such as the following:
The Outlook account has been configured incorrectly.
The PST file is oversized.
The Outlook application has been corrupted.
There are connection issues between the Outlook program and the mail server.
Precautionary Measures
PST corruption isn't something that you can completely avoid, however, it can be minimised, or at least the effects of it can be, if the correct precautionary steps are taken. Consider regularly backing up your Outlook files. Keep tabs on the size of your PST file and frequently spend time deleting old and unwanted files and email messages. Additionally, make sure all large email attachments are properly managed.
How to Fix It
When an end user is confronted with error 0x80040119 the first cause of action should be to rectify the problem so that they can gain immediate access to their data without losing any of it. There are several options available to the end user that finds themselves in this situation. Some options being more effective than others, thus, I've decided to position them in order of effectiveness.
Continue reading for those solutions.
Use Stellar Phoenix Outlook PST Repair
This program provides the complete solution to every problem that you may ever have on Outlook. It's capable of repairing broken, damaged and corrupted PST files. It's a highly advanced and efficient tool that is capable of recovering your Outlook files with relative ease. It has no limitations to it and is also capable of recovering previously deleted data. Stellar Phoenix Outlook PST Repair is the perfect recovery tool which is capable of fixing error 0x80040119 and recovering all your data in the process.
Program Features
Capable of repairing Outlook error 0x80040119.
Capable of recovering files irrespective of its size.
Able to recover damaged and corrupted files.
Can recover PST files that were previously password secured.
It provides a preview of recoverable files.
Works on all versions of Windows.
Compatible with all versions of Outlook.
Sleek GUI makes it easy to get to grips with.
You can download this powerful tool from the following link:
CLICK HERE TO CHECK OUT OUTLOOK PST REPAIR
Once you have the program on your system, you'll want to install it of course. Then locate the defective PST file and set it to scan. The scanning process can be stopped at any time. Once it's completed, you will then be given the option to preview the PST files that you would like to recover. Select the files, and then save the file to disk. You can also stop the saving process whenever you want.
Once you've done that, simply close the program, it's as simple as that.

The solution(s) below are for ADVANCED level computer users. If you are a beginner to intermediate computer user, I highly recommend you use the automated tool(s) above!
Use Scanpst.exe
Scanpst.exe is a PST repair tool that is also capable of repairing this error. Though, its effectiveness doesn't exactly measure up, and its availability is limited to Microsoft Office owners.
The first thing you'll need to do is locate the corrupt PST file. This file can usually be found in the following location:
C:\Users\AppData
You will have to navigate through the appdata folder to find the Microsoft Outlook folder, which should hold the PST file.
Once you've done that, you will need to open Scanpst.exe; this file can be found in one of the following locations:
Office 365 – C:\Program Files\Microsoft Office 15\root\office15
32-bit – C:\Program Files\Microsoft Office\Office X
64-bit – C:\Program Files (x86)\Microsoft Office\Office X
64-bit Outlook – C:\Program Files\Microsoft Office\Office X
Once you have Scanpst.exe up and running, click on the Browse button, then navigate to the PST file (situated in C:\Users\AppData) and click on OK. Lastly, click on Start to begin the repair process.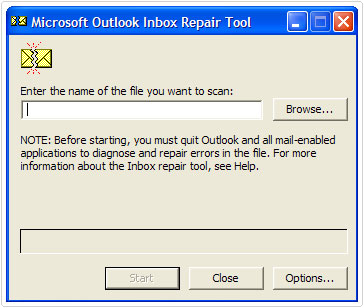 Scanpst.exe Limitations
It's not effective at repairing PST files that are oversized.
It's incapable of fixing broken Outlook files.
It can only repair the header part of a PST file.
It is known to delete PST files it's unable to recognise, during the repair process.
It cannot repair PST files that are password protected.
It cannot recover previously deleted data.
Scanpst.exe could be said to be the cheaper solution, however, this program comes as part of Microsoft Office so if you do not have this suite installed on your system, then this will not be an option for you. The professional repair tool Stellar Phoenix Outlook PST Repair is far more effective at repairing this problem, which is why I recommend you use it before anything else.
Are you looking for a way to repair all the errors on your computer?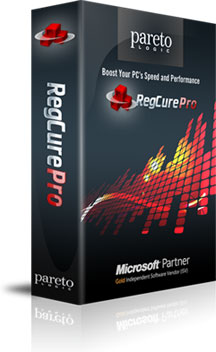 If the answer is Yes, then I highly recommend you check out RegCure Pro.
Which is the leading registry cleaner program online that is able to cure your system from a number of different ailments such as Windows Installer Errors, Runtime Errors, Malicious Software, Spyware, System Freezing, Active Malware, Blue Screen of Death Errors, Rundll Errors, Slow Erratic Computer Performance, ActiveX Errors and much more. Click here to check it out NOW!