Attention
Before you read this tutorial, I highly recommend you check out my resources page for access to the tools and services I use to not only maintain my system but also fix all my computer errors, by
clicking here!
Being a regular user of Microsoft Outlook has its advantages and benefits, but it's not without its misfortunate's, in the form of the many errors that have become commonplace with this mail client software. One of the more common errors that Microsoft Outlook users may be familiar with is:
Receiving reported error (0x80040600): Unknown Error 0x80040600 (0x80040600)
To put it simply, this error indicates that there is a problem with the Outlook data file (PST).
This particular error may and can occur in virtually every version of Microsoft Outlook (2003/2007/2010/2013) and usually means that the PST file has become damaged or corrupted, due to a number of different reasons and circumstances.
What Is The PST?
The Personal Storage Table (PST) is essentially the database of Microsoft Outlook, used to store various data types such as calendar entries, email messages, notes, tasks, contacts and many others.
What Causes Error 0x80040600?
There are so many different things that are capable of causing the 0x80040600 error, with the only constant being that the error refers to an issue with the PST file.
One of the most common causes for this error is a full PST file. The PST file is essentially the Outlook data file, used to store all the data (as previously mentioned), as a result of this reality, it can and does occasionally reach its limit. At which point, the mail client software will determine that the file is full, and prevent the user from making any additional modifications to the software. For this particular reason, you may encounter the error right after making a change or modification to Outlook. For example, many people report encountering the error right after receiving large amounts of emails.
Once the PST file has reached its limit, no more data can be added to it. This means, you will be prohibited from sending or receiving emails, making additional calendar entries, or adding new contacts to the mail client software.
Of course, there are many other things that can cause this error. Corruption of the PST file itself is one of the most common causes for this error and several other Outlook-related errors. Corruption of the PST file can be caused by a number of different things, such as phishing scams or malware, which may have additional implications for your system. For this reasons, it's very important that you do your utmost to combat this error, as soon as feasible.
How to Fix It
Of all the various causes for this error, PST file corruption tends to be the most common. The PST file can get corrupted for a number of reasons, such as through a phishing scam, malware (as previously mentioned), software failure, the improper shutdown of Microsoft Outlook, or sharing PST files over a vast network. With that said, there are few methods that one can use to suitable fix this problem. The most common and effective methods are those mentioned below.
Use Outlook PST Repair
Outlook PST Repair is, as the name states, an Outlook repair tool, which is capable of scanning and repairing even the most severely corrupt PST files, recovering all the deleted items such as calendar entries, email messages, notes, journals etc. The best thing about this particular tool is that when you use it, it will not erase any of your Outlook data during the repair process.
In addition, the application is compatible with all versions of Microsoft Outlook.
For all the reasons mentioned above, I highly recommend that you utilise this tool, before anything else. It's effective, safe, and easy to use and amongst the best in the marketplace.
The procedure of eliminating this error, through the use of this tool is fairly simply:
Download Outlook PST Repair.
Run and follow the onscreen instructions.
Choose the appropriate option.
Then allow the software to scan, detect and repair your PST file.
With that said, you can acquire this tool from the following link:
CLICK HERE TO CHECK OUT OUTLOOK PST REPAIR

The solution(s) below are for ADVANCED level computer users. If you are a beginner to intermediate computer user, I highly recommend you use the automated tool(s) above!
Restart the Computer
The Outlook error 0x80040600 is an issue most commonly associated with receiving, reading and sending emails. With that said, one of the very first things you'll want to do when you encounter such an issue is restart the computer, as the problem could be due to an initialisation issue.
It's a long shot, but if it doesn't work, then there are several solutions mentioned below that will.
Use Scanpst.exe
You should be familiar with the PST file, as a single file format, that is used to store all of the Outlook data, such as the notes, schedules, calendars, appointments, journals and various other important things.
Corruption of Microsoft Outlook does not only lead to the loss of important data, but also makes it difficult for you to access the PST file altogether, essentially rendering all your data inaccessible.
So in a situation like this, if you haven't already tried Outlook PST Repair you can use scanpst.exe or the Inbox Repair Tool (as it's commonly called). This tool comes with all versions of Microsoft Outlook, and is capable of solving some corruption related issues with the PST file. Anyway, in order to use it, simply do the following:
1. First, boot into your computer with full administrative rights.
2. From here, click on Start -> My Documents [Windows Vista/7: Documents].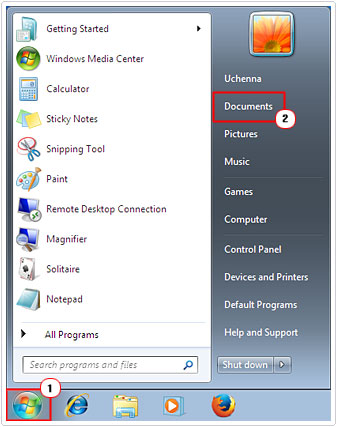 3. This will load up My Documents [Windows Vista/7: Documents], from here, click on Tools -> Folder Options [Windows Vista/7: Organize -> Folder and search options]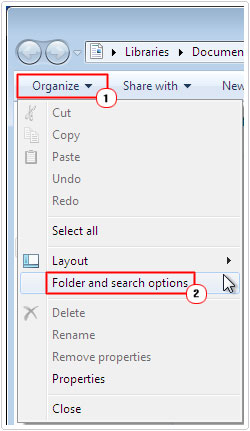 4. The Folder Options applet will pop up, from here, click on the View Tab, then check the box next to Show hidden files and folders [Windows Vista/7: Show hidden files, folders, and drives], then click on OK.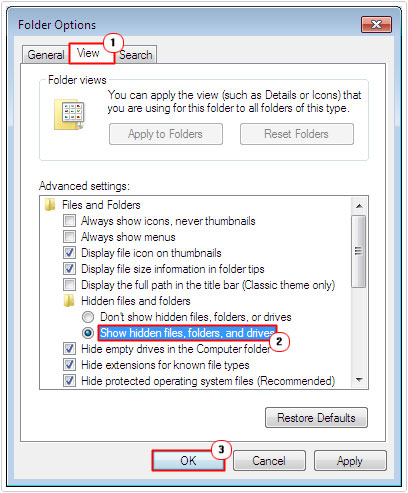 5. From here, close Microsoft Outlook (if it's still open).

6. Then click on Start -> Run, type C:\Program Files\Microsoft Office and click on OK [Windows Vista/7: Start -> Type C:\Program Files\Microsoft Office (into the Search programs and files box) and Press Enter].
7. This will take you to the Microsoft Office directory, from here; double click on your %OfficeVersion% folder, eg. Office12.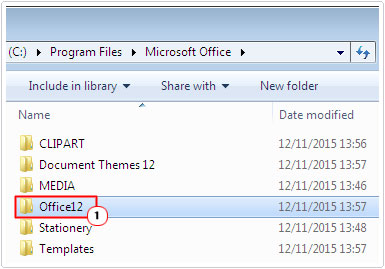 8. In this folder, locate and double click on SCANPST.EXE.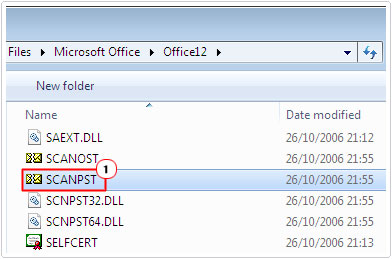 7. This will load up the Microsoft Office Inbox Repair Tool, from here, click on Browse.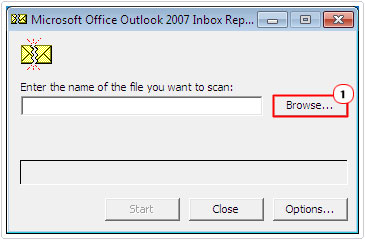 8. Then locate the corrupted Microsoft Outlook PST file, which should be in the following location:
Operating System
Directory
Windows XP
C:\Documents and Settings\%Username%\Local Settings\Application Data\Microsoft\Outlook\Outlook.pst
Windows Vista/7
C:\Users\%Username%\AppData\Local\Microsoft\Outlook\Outlook.pst
Note: In Microsoft Outlook 2013, the Outlook PST file is stored in the following default location:
C:\Users\%Username%\Documents\Outlook Files\Outlook.pst
9. Once you have located and selected the PST file, click on Start to begin the scan process.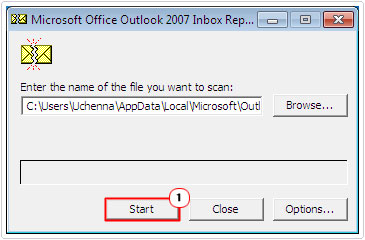 Note: The Inbox Repair Tool should ask you whether or not you would like to create a backup, be sure to select Yes to continue the scan and repair process.
The Inbox Repair Tool takes a considerable length of time to fix the corrupted PST file, depending on the version, size and rate of corruption. The tool may also fail to repair the file, if it is found to be severely corrupt (as previously mentioned) however; repeated attempts to use the repair tool may result in permanent loss of Outlook data. This is why I recommend you use the professional Outlook PST repair tool, before using this tool.
Are you looking for a way to repair all the errors on your computer?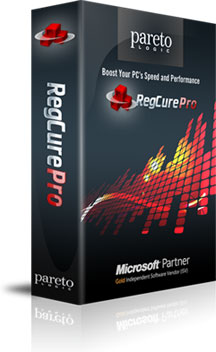 If the answer is Yes, then I highly recommend you check out RegCure Pro.
Which is the leading registry cleaner program online that is able to cure your system from a number of different ailments such as Windows Installer Errors, Runtime Errors, Malicious Software, Spyware, System Freezing, Active Malware, Blue Screen of Death Errors, Rundll Errors, Slow Erratic Computer Performance, ActiveX Errors and much more. Click here to check it out NOW!