Attention
Before you read this tutorial, I highly recommend you check out my resources page for access to the tools and services I use to not only maintain my system but also fix all my computer errors, by
clicking here!
Error 0x80040702 is a relatively common issue that occurs on virtually every version of Windows. Fortunately, it is possible for you to resolve, providing you understand exactly what it is, and the various steps others have taken to remedy it.
Cause of Error 0x80040702
Error 0x80040702 can occur in many different instances, but the most common is when an end user attempts to install a new application. The more resource-hungry the application, the more likely it is to generate this error during installation. For the end user, you need to know what causes it, and the version of the error you're actually experience.
The most common causes of this error are the following:
The InstallShield is unable to find one or more files that are required during the installation process.
The InstallShield is unable to overwrite out-dated or left over files of a previous version of the application you are installing (or upgrading).
Vital installation files have been corrupted by viruses on your system.
The Windows registry has been corrupted.
The system experienced a power failure during the installation.
The DLL file in the error message has not been registered within Windows.
The installation process has been halted by the operating system.
More error causes, usually translates into more possible solutions.
How to Fix It
When it comes to fixing Error 0x80040702 there are several things that can be done, some more complicated than others. I have thus arranged the possible solutions in order of effectiveness and ease of implementation.
Continue reading for those solutions:
Replace Missing DLL File(s)
There are those instances when the operating system is unable to read a particular file required during the installation phase of an application. When this occurs, the computer may throw up the 0x80040702 error message, while indicating which DLL file it was unable to find or read. Fortunately, it is possible for you to fix this problem, by doing the following:
If you've ever encountered this error while using CorelDRAW for example, the error message is known to show up as the following:
Error 0x80040702: can't locate dll: swcusten (CorelDraw 11-File Not Found)
This particular error message simply indicates that the operating system was unable to read one or more files during the installation process. The DLL file it was unable to locate in this case was SWcustEN.dll, thus resulting in the error.
So how to do you fix, well the most effective solution is to do the following:
1. First, boot into your computer with fill administrative rights.
2. Then click on Start -> Search [Windows Vista/7: Type SWcustEN.dll (into the Search programs and files box) to run a search for the file on your system].
3. When the Search Results box appears, click on all files and folders.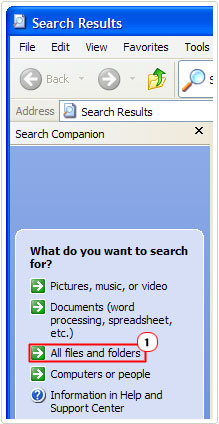 4. Then type SWcustEN.dll into the All or part of the file name box and click on Search.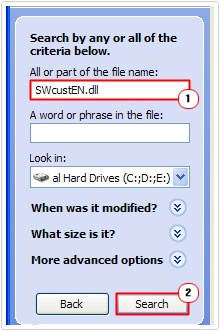 Note: If it finds the file, then you'll want to Copy and Paste it to the System32 folder.
5. You can open the System32 folder by pressing

+ R, and typing %windir%\system32 into the Run Command box and clicking on OK.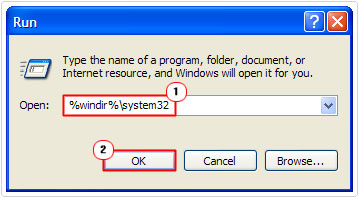 Note: If the error message indicates more than one file, then you will need to repeat this process for the other files.
6. Once you have finished doing that, you can then retry the installation.
Note: If the computer is unable to find the DLL file on your computer, then you will need to acquire the file from someplace else. There are many DLL directory websites out there. I personally wouldn't recommend any, but I do recommend you research thoroughly, before you attempt to copy anything to your computer from these sites.
As an alternative to the DLL directory sites, you could try System File Checker, though this program is designed solely to restore previously damaged and/or deleted Windows files, so there's a strong chance that it will not work.
Run a Registry Scan
The Windows registry is the central database system used for storing important hardware and software settings data. Not only does it hold important information about your mailing client, for example, or even your desktop wallpaper choice, it also holds information integral to the smooth running of all your applications. When these registry entries are damaged or corrupted, the operating system is no longer able to read these entries, thus resulting in errors.
The failure of certain vital Windows components, such as the InstallShield, in this case, can be caused by a defective registry. As a solution, you should run a registry scan of your system, using a professional registry cleaner tool like RegCure Pro. Such a tool will scan, detect and repair corrupted entries within the registry. It will also remove redundant entries, effectively improving the overall performance of your system.
For access to this powerful tool, I suggest you visit the following link: http://www.compuchenna.co.uk/go/regcurepro
Remove Leftover Entries
When attempting to reinstall an application you may encounter the fatal error 0x80040702.
This situation occurs when fragments of an application (in the form of files) have been left behind by a previous installation.
This issue is fairly simply to remedy, simply do the following:
1. First, boot into your computer with full administrative rights.
2. Then press

+ R, type C:\Program Files and click on OK.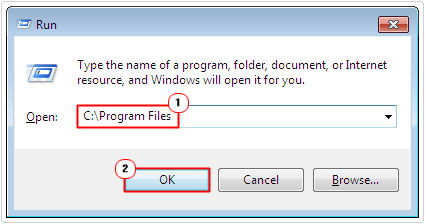 3. Once the Program Files folder appears locate the previously uninstalled application folder and Delete it.
Once you've done that, you'll need to perform a registry scan, which will remove all associate references within the Windows registry. To carry out this task you can use RegCure Pro, which I have already recommended.
Note: It's not uncommon for the Add or Remove Programs utility to not remove every file and every registry reference of an application, during an uninstallation. This is why uninstallation tools were developed, like Microsoft Fix it.
These programs are designed to not only remove a program using the built in uninstaller, but also to carry out its own manual removal process, which entails scanning your hard drive for remaining files and removing them, and also scanning your registry, essentially eliminating any issues that may later transpire due to the accumulation of redundant files on your system.
4. Anyway, once you have removed all files and registry references, you can now try reinstalling the application that was previously giving you problems.
Upgrading Software
End users may also encounter error 0x80040702 while attempting to update an application.
For example, you may experience the error below when you attempt to install a later version of the Palm Treo 650 application:
Error Number: 0x80040702
Description: Failed to load dll: HSAPI
In order to resolve this problem, much like the previous issue, you will need to remove all instances of the application from your computer. However, in this particular situation, it's assumed the application is currently installed on your system. Thus, I'd recommend you used Microsoft Fix it to remove the program, as it will carry out all the additional steps (mentioned above) automatically.
You can download this tool from Microsoft's Support Site.
Once you've removed the program from your system, you can then try installing the latest version of the application again.
Run a Virus Scan
Virus infections are very common nowadays, but are not in any way less significant than they were in the past. One of the primary causes of error 0x80040702 is viruses. These malicious files latch onto your computer and infect important files, such as your InstallShield files, which are required by the operating system to run and install new applications to your system.
Fortunately, fixing this problem is relatively simple, as the end user need only run a powerful yet reliable antivirus tool which you can find on my post titled: best antivirus software. Through the use of an efficient security tool, it should be able to clean your system of any and all malicious files, repairing any previously damaged components, such as the InstallShield in this case.
Are you looking for a way to repair all the errors on your computer?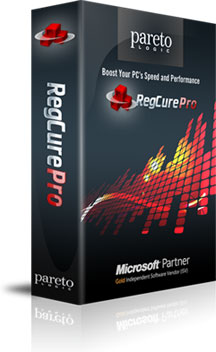 If the answer is Yes, then I highly recommend you check out RegCure Pro.
Which is the leading registry cleaner program online that is able to cure your system from a number of different ailments such as Windows Installer Errors, Runtime Errors, Malicious Software, Spyware, System Freezing, Active Malware, Blue Screen of Death Errors, Rundll Errors, Slow Erratic Computer Performance, ActiveX Errors and much more. Click here to check it out NOW!