Attention
Before you read this tutorial, I highly recommend you check out my resources page for access to the tools and services I use to not only maintain my system but also fix all my computer errors, by
clicking here!
Error 0x80070424 is a Windows error that typically occurs when using Windows Update or when attempting to alter the settings of Windows Firewall. It will in most cases prohibit you from disabling or enabling the Windows Firewall. As an error, it occurs mostly on Windows 7 and Vista based systems.
However, this error comes in several varieties. The first having already been discussed, the second involves a pop-up error message which indicates that you have recently installed freeware or shareware and inadvertently installed the third-party add-on that came along with it. Software bundling is very common nowadays, which is why it's always best to use the Custom or Advanced options during the installation phase of any application.
Error 0x80070424 can also be considered a fake alert or a scam of sorts. In this other variety, the error is generated by adware known as PUPs (potentially unwanted programs). It will state that the program that you are attempting to run does not respond. In some cases, the error may also be accompanied by a telephone number which it will urge you to call in order to receive technical support.
Error 0x80070424 as a scam can be very convincing, as these error messages do appear very professional. These error messages or fake alerts also appear at the most opportune time, making the end user believe that there is actually something wrong with their system. That said it doesn't matter how convincing the error alert may be, calling the given number does absolutely nothing. At best, you may speak to a seller who might try to convince you to purchase a specific third-party application to fix the problem. At worst, you may be charged a ton of money to dial the number, which is likely their intentions all along.
Symptoms of Error 0x80070424
The most common symptom(s) associated with this error is as follows:
An error occurs when attempting to update or change the Windows Firewall settings.
Certain third-party applications fail to run.
Error Causes
As far as causes go, the most common are as follows:
The Windows registry has been corrupted.
The Base Filtering Engine Service has been stopped or damaged.
Additionally, if when attempting to update Windows Defender or alter the Windows Firewall settings on Windows XP/Vista/7/8 or 8.1 you encounter error 0x80070424, then the cause may very well be the Windows Module Installer.
The purpose of this service is to enable modifications, installations and the removal of Windows updates and components. This service should be set to Manual by default, which will enable the operating system to access it when invoked. However, if the service is set to disabled, then the registry key that controls it will also be altered, or if the service itself has been corrupted, then it will prohibit you from making changes to your operating system.
All in all, error 0x80070424 is a serious problem, which should be repaired as soon as possible.
How to Fix It
Error 0x80070424 exists in many forms, and has just as many ways of being resolved. There are certain fixes that tend to work across the board, however.
That said, I recommend you continue reading for those must desired effective solutions.
Run a Registry Scan
As I've mentioned in several cases, error 0x80070424 is often caused by registry issues, which is why I recommend you run a full scan of your system using the professional registry cleaner tool RegCure Pro. This tool is highly advanced and very proficient at repairing computer errors, and comes with a number of effective features.
The registry cleaner tool will scan and detect any and all issues within the registry and repair them within moments. It will remove unnecessary and obsolete entries, and corrupted files that are adversely affecting your computer.
RegCure Pro is a user friendly tool compatible with all versions of Windows. So whether you're on Windows XP/Vista/7/8/8.1 or 10, you should have no problems downloading, installing and running this tool on your computer.
This tool also comes with additional features (as previously noted) such as an inbuilt malware scanner, disk defragmenter and system optimiser.
For access to this powerful tool, I suggest you click on the link below:
CLICK HERE TO CHECK OUT REGCURE PRO
Run a Virus Scan
Other versions of error 0x80070424 indicate a PUP, and although it may not be especially dangerous by itself, by having such a program hiding on your computer could potentially lead to other computer problems. Thus, it's advisable that you consider a virus scan that will detect and remove said PUP and/or malicious files.
Note: Not all PUPs are viruses, and thus, you may have to manually uninstall the program using Add or Remove a Program.
That said, when it comes to the best antivirus tools for the job, I recommend you use SpyHunter, and that's because of its efficiency, ease of use and effectiveness.
You can find out more about this powerful tool from the link below:
CLICK HERE TO CHECK OUT SPYHUNTER

The solution(s) below are for ADVANCED level computer users. If you are a beginner to intermediate computer user, I highly recommend you use the automated tool(s) above!
Start Windows Modules Installer Service
This more advanced method involves restarting the Windows Module Installer, which may be the root cause of the error you are now suffering with. To do this, simply follow the instructions below:
1. First, boot into your computer with administrative rights.
2. Then press

+ R, type Services.msc and click on OK.
3. Once Services loads up, double click on Windows Module Installer.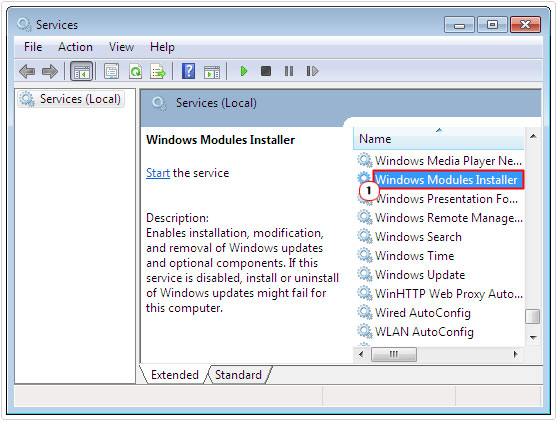 4. This will bring up the Windows Module Installer Service Properties applet, from here, you'll want to set Startup type to Manual, then click on the Start button and lastly, OK, to close the applet.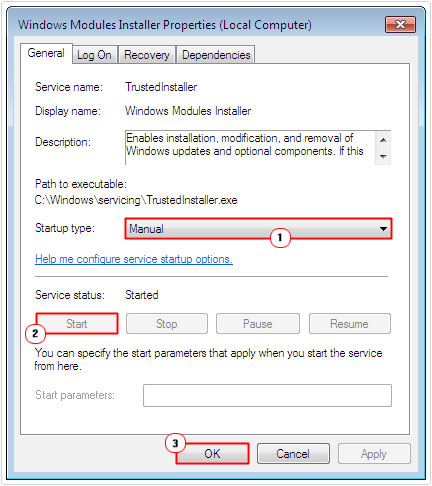 If the service fails to start, you can work around this by doing the following. First, you will need another computer, running the same operating system, same version and same language.
1. Once on this new system, log into it with administrative rights.
2. Then press

+ R, type regedit and click on OK.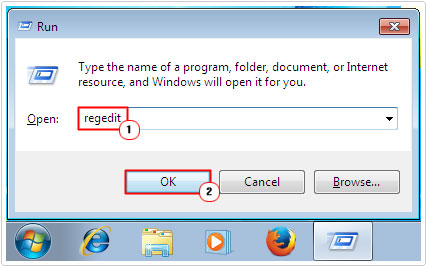 3. When the Registry Editor loads up, navigate to the following path:
HKEY_LOCAL_MACHINE\System\CurrentControlSet\Services\TrustedInstaller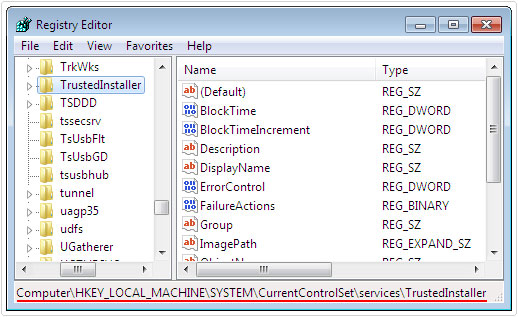 4. Once there, right click on the Subkey (folder) and select Export, and then save the file as trustedinstaller.reg.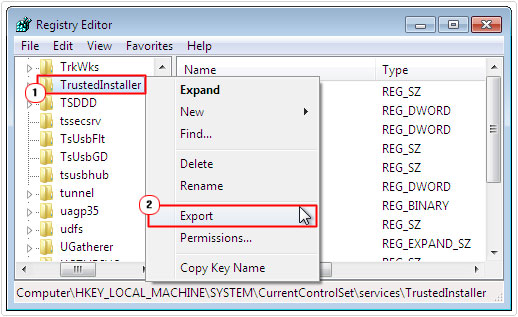 5. You will need to copy this file to the faulty system. There are several ways you can do this, either via email, USB stick or Disc – whichever you prefer. Once on the problematic system, simply double click on it and select yes to merge the file with your system registry.
6. Reboot and try running Windows Update or whatever you were doing when the error occurred.
Reinstall Windows Firewall
If the cause of error 0x80070424 is the corruption of the Base Filtering Engine Service, then the best way to resolve it is by downloading and reinstalling the Windows Firewall. You can acquire it from here: http://www.microsoft.com/en-us/download/details.aspx?id=11698
1. Once you've reinstalled Windows Firewall, press

+ R, type regedit and click on OK.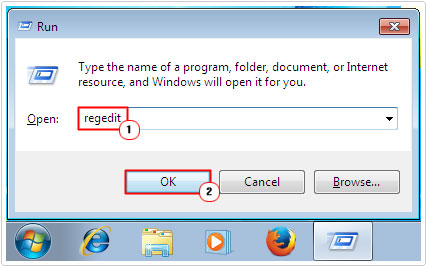 2. When Registry Editor loads up, navigate to the following path:
HKEY_LOCAL_MACHINE\SYSTEM\CurrentControlSet\services\BFE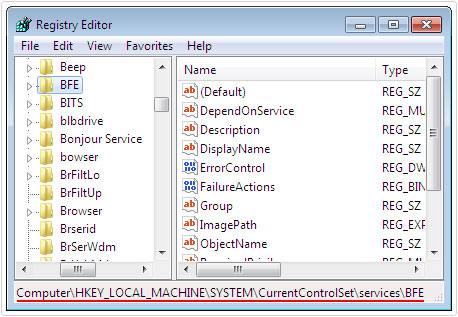 3. From here, right click on the Subkey (folder) and select Permissions.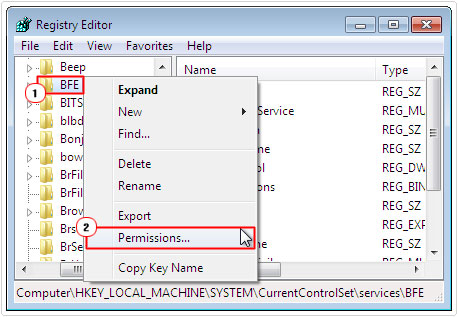 4. When the Permissions for BFE applet loads up, click on Add.
5. A Select Users or Groups applet will appear, type everyone, and then click on Check Name, followed by OK.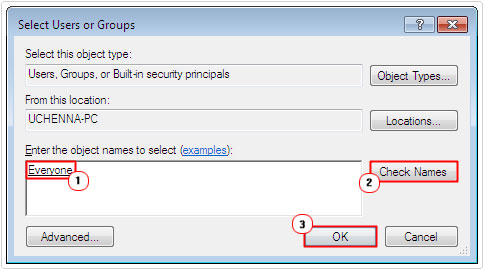 6. This will take you back to the Permissions for BFE applet, from here, click on everyone under Group or user names, then click on the Allow box, next to Full Control, and click on OK.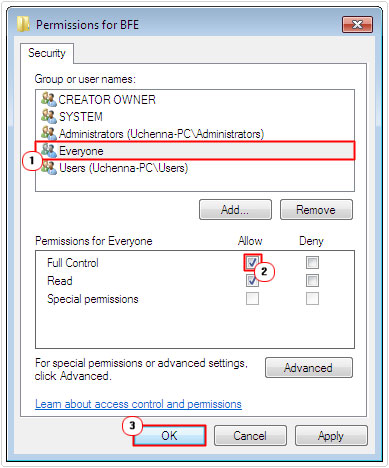 7. Close everything, then press

+ R, type Services.msc and click on OK.
8. When Services loads up, right click on Base Filtering Engine and select Start (if it isn't already running).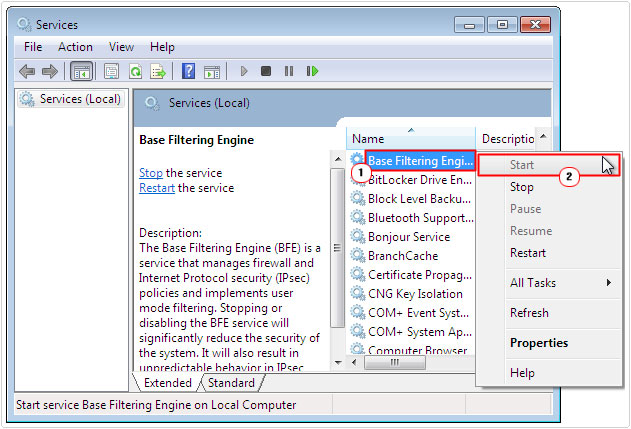 9. Now you can try altering the Windows Firewall settings.
Are you looking for a way to repair all the errors on your computer?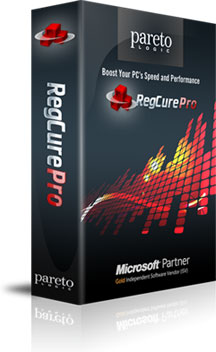 If the answer is Yes, then I highly recommend you check out RegCure Pro.
Which is the leading registry cleaner program online that is able to cure your system from a number of different ailments such as Windows Installer Errors, Runtime Errors, Malicious Software, Spyware, System Freezing, Active Malware, Blue Screen of Death Errors, Rundll Errors, Slow Erratic Computer Performance, ActiveX Errors and much more. Click here to check it out NOW!