Attention
Before you read this tutorial, I highly recommend you check out my resources page for access to the tools and services I use to not only maintain my system but also fix all my computer errors, by
clicking here!
In this post I will explain the causes, and symptoms, along with step-by-step instructions on how to effectively repair error code 0x80070643; an error that occurs on Windows Update, MSI and Microsoft Security Essentials. In this post I'll outline repair methods that should ensure the safeguarding of any and all sensitive data on your computer. So if you've recently come face to face with error code 0x80070643, then you've come to the right place.
Overview
Error code 0x80070643 is basically a generic error, which means it occurs on a number of different software programs, such as Microsoft Security Essentials, Windows Update, Microsoft Office and many others. That said, although these various programs may report the same error code, the causes and solutions tend to vary. So the approach you must adopt will depend greatly on the circumstances you encounter the error in.
Error Causes
Because of the generic nature of error code 0x80070643, there are a number of circumstances that this occur may appear in and equally as many causes. The most common of these causes are the following:
Registration for MSI software update fails.
The installation files for the .NET framework have been corrupted.
The operating system failed to install a system update.
The registry and/or system files have been corrupted or damaged.
During the Windows Update process, the operating system failed to access certain integral files.
The computer has been infected with a malicious file.
The Microsoft Office Source Engine has been corrupted or disabled.
I guess the only good thing about all of this is that the error doesn't cause any real damage to your system. That said the inability to update a program or the system can have greater ramifications down the line, so it's a problem that you'll want to rectify as soon as possible.
Ramifications of Error
Windows as an operating system is user-friendly, which makes it appealing and easily accessible to millions of people all over the world. Updates is a vital component of this operating system, as it ensures the system is safe from any vulnerabilities that hackers would otherwise choose to exploit. As a solution, Microsoft is constantly releasing new updates and by default, Windows will automatically check and install theses updates where applicable. These updates repair bugs and improve the overall performance of your computer. In addition to that, it's also possible for you to manually download and install these updates from Microsoft's official website.
If you are a Microsoft Windows user, then it's in your best interest to ensure that your operating system is always up-to-date with the latest security patches. However, it should be understood that at times Windows may fail to update and when this occurs, there are a number of error messages that the end user should expect to see. Such as:
Unable to install Windows Update: 0x80070643
This particular error message occurs when there's a problem with the .NET framework, but as I've previously mentioned, this error is not exclusive to just the one problem. With other Windows components, you can expect something similar or at least related.
How to Fix It
When it comes to the solutions, they tend to vary from individual to individual. This error occurs in so many different circumstances, that you'll need to be cognizant of the fact that you may need to attempt several different solutions before you find something that works for you.
That said, I recommend you attempt as many of them as possible.
Reinstall Windows .NET Framework
The .NET Framework is an integral component of Windows, used for system updates and software installation. Thus, it's important that it is installed and properly functioning on your system at all times, as this will ensure that other programs on your computer run as they should.
Thus, I propose the reinstallation of this component, in order to do that, simply do the following:
1. First, make sure you boot into your computer with full administrative rights.
2. Then press

+ R, type appwiz.cpl and press Enter.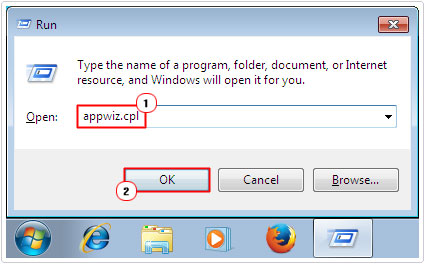 3. Once Uninstall a program loads up, click on Microsoft .Net Framework 4 Client Profile, then click on Uninstall.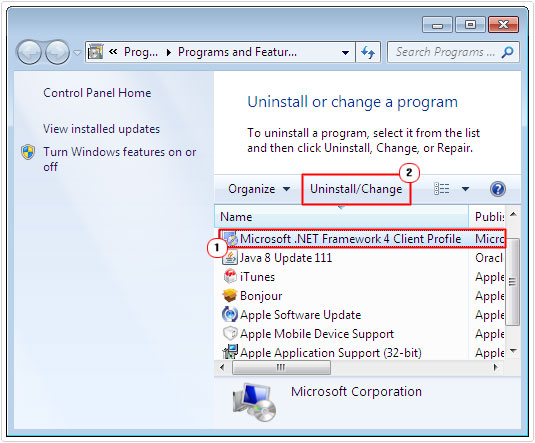 4. Once you have successfully removed .NET Framework from you're computer, you will need to download and reinstall it. You can download this component from the following link: https://www.microsoft.com/net/download
Check System Files
As I previously mentioned, error code 0x80070643 is sometimes caused by the corruption of important system files. In the event that, that is to blame in your case, you will need to locate and reinstall the defective files.
In order to do that, you will have to use System File Checker, which is a built-in Windows tool, designed to repair corrupt system files. In order to use this program, simply do the following:
1. First, boot into your computer with administrative access.
2. Then press

+ R, type cmd and click on OK.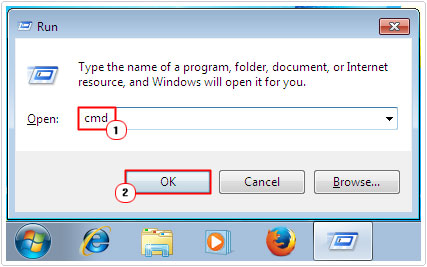 3. Once Command Prompt loads up, type the following sfc /scannow and press Enter.

Run a Registry Scan
If you use one of the latest operating systems (Windows 8/10), then you may encounter this error when attempting to install a particular Windows Update file. The most effective way of fixing this problem is to enter the registry and to modify certain entries.
However, such a task would require a certain level of expertise that most Windows users simply do not have, this is why I recommend the use of the registry cleaner tool RegCure Pro instead.
This tool will automatically scan your registry, detect any errors within it and make the necessary changes, all with a single click of a button.
If you would like to use this program, then I recommend you visit the following link: http://www.compuchenna.co.uk/go/regcurepro
Restart Security Center Service
There's a strong possibility that the security center service which the computer uses to carry out updates has either stopped or is not responding.
In the event that this is the case, you will need to restart it. You can do that by doing the following:
1. First, boot into your computer with administrative privileges.
2. Then press

+ R, type services.msc and click on OK.
3. Once Services loads up, right click on Security Center and select Restart.
Perform Manual Update
Technically, this isn't a fix, but it is a solution. If you're trying to update a very crucial program on your computer, whether it is the security essentials, MSI or even the operating system, but it's just not working, then I'd suggest a manual update.
In order to carry out a manual update, you will need to visit the official Microsoft website and locate the file(s) from there. A simple search on any of the major Search Engines should get you started.
Use System Restore
If all the methods above fail to fix this error, then you may want to consider performing a system restore. In order for this method to work, system restore must already be enabled on your computer.
System restore is adept at repairing certain error types, but not all. If the error is due to the uninstallation of a program or the manual deletion of a file, then this method will not work.
Anyway, for step by step instructions on how to use this tool, I suggest you check out my post on System restore.
Re-Install Windows
This final solution entails reinstalling your operating system, without removing, corrupting or destroying the integral of your personal files. During this process it should repair most computer errors, removing malicious files while optimising the performance of your computer. You will need your Windows CD and registration, at the very least. If you have that, then I suggest you check out my page on speeding up your system.
If you're a complete novice, then I'd recommend you used the reset, refresh and recovery option, which is available on Windows 8/8.1/10 based systems. If you have an older version of Windows, then you'll have to settle with the Windows CD, otherwise, this option is very easy to use, as you're essentially restoring your operating system, bringing it back to full integrity. Anyway, my post CRITICAL_PROCESS_DIED errors, explains it further.
Are you looking for a way to repair all the errors on your computer?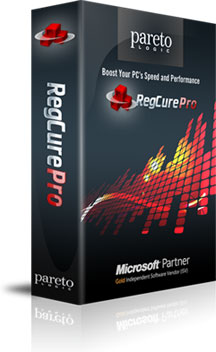 If the answer is Yes, then I highly recommend you check out RegCure Pro.
Which is the leading registry cleaner program online that is able to cure your system from a number of different ailments such as Windows Installer Errors, Runtime Errors, Malicious Software, Spyware, System Freezing, Active Malware, Blue Screen of Death Errors, Rundll Errors, Slow Erratic Computer Performance, ActiveX Errors and much more. Click here to check it out NOW!