Attention
Before you read this tutorial, I highly recommend you check out my resources page for access to the tools and services I use to not only maintain my system but also fix all my computer errors, by
clicking here!
Error code 0x800706BE is a broad error that refers to a particular circumstance that occurs when carrying out specific tasks. However, despite the complex nature of this error, following the steps below will ensure you're able to alleviate your system from this problem.
What Is Error Code 0x800706BE?
Error code 0x800706BE is known to occur when attempting to update Windows. That said this error is also known to occur due to driver problems, meaning this error is typically the result of a compatibility issue between a recently installed component and your operating system. It's a relatively mixed bag, as many users have also reported encountering it, while attempting to upgrade their OS version and when tinkering with IIS server software. That said the error may be presented to you in the following fashion:
Windows has stopped this device because it has reported problems. (Code 0x800706BE)
The end user may encounter this error message when they first boot into their computer system, or while attempting to access certain applications (in the form of a STOP error). It may also prohibit you from optimally running certain programs, such as graphic intensive applications (like computer games) and from connecting specific components, such as USB devices to your computer.
Error code 0x800706BE is also known to prevent recently installed components from communicating with the operating system, thus forcing associated processes to crash. This error code is known to occur on Windows XP/Vista/7 & 8 based operating systems.
What Causes Error Code 0x800706BE?
Because of the broad nature of this error, there are in fact, quite a number of reasons why this error may occur. However, the most common reasons tend to be the following:
Windows Update database has been corrupted.
Windows Update components need to be reset by the operating system.
Important system files have been corrupted or damaged.
A malicious file has infected the system.
A device driver has been corrupted.
Hardware incompatibility.
As I previously mentioned, this particular error is usually the result of a driver issue. Thus, a quick method of resolving this error, or at least its ill effects, is to simply remove the device (causing the error) from your computer, or at the very least, reinstall it. Powering down the computer, removing the power cord from your computer, may also work.
Symptoms of Error Code 0x800706BE
As a result of there being so many reasons why this particular error may occur, there are equally as many symptoms the end user may experience. The most common being the following:
Computer system crashes at random intervals.
System performance is seriously degraded.
File corruption, prohibiting you from accessing certain files.
Unable to update your operating system, using Windows Update.
Unable to run certain applications.
Windows Update issues are a fairly common symptom associated with this error. Fortunately, repairing this problem is relatively easy.
How to Fix It
Broad error types tend to have a vast array of methods that the end user can utilise when rectifying them. Which is the case in this instance, simply follow the number of solutions outlined below, and I assure you, at the end of it, error code 0x800706BE will be a thing of the past.
Run a Registry Scan
Before attempting any of the methods below, the first thing you'll want to do is run a full registry scan of your computer.
If you don't know what the registry is, it's basically the central database system of the computer, used to store all the most important information about your operating system, such as wallpaper settings, software settings, hardware settings etc. Information about an application or references to file paths is stored within this area of your computer whenever a change is made to your system.
However, the registry is not without its vulnerabilities, and thus is highly susceptible to corruption. In this particular instance the 0x800706BE error may be the result of corruption within this area of the computer. The tricky part is when it comes time to fixing it, because of the complex nature of the registry a manual repair is simply out of the question. Fortunately, however, there are professional registry cleaner tools that you can use, like RegCure Pro, to carry out this process for you.
RegCure Pro is a highly efficient registry cleaner tool, with the ability to optimise your computer, as well as many other things. That said, you can download this powerful tool from here:
CLICK HERE TO CHECK OUT REGCURE PRO

The solution(s) below are for ADVANCED level computer users. If you are a beginner to intermediate computer user, I highly recommend you use the automated tool(s) above!
Disable Device(s)
If the error is the result of an incompatible hardware device, a quick solution entails disabling such device. To do that, simply do the following:
1. Boot into your computer with full administrative rights.
2. Then press

+ R, type devmgmt.msc and click on OK.
3. Once Device Manager has loaded up, you'll want to right click on the problematic Device and select Uninstall.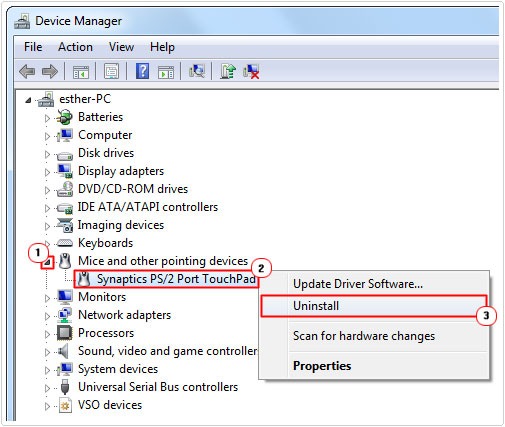 4. Once you have successfully removed the device, restart your computer.
If you must reinstall the device, I recommend you download the most up-to-date drivers for the device this time around. If you're however, unable to find updated drivers for the device, then I recommend you use the driver updater tool Driver Navigator. This tool will automatically search the internet, download and install the latest drivers, for not just the device in question, but all the devices attached to your computer.
You can download Driver Navigator, from the following link:
CLICK HERE TO CHECK OUT DRIVER NAVIGATOR
Reset Services and Clear Temp Files
One method that has proven to be quite effective at fixing error code 0x800706BE entails resetting a number of related services, while clearing out your temporary folder. The simplest way of doing this is by doing the following:
1. First, boot into your computer with a user profile that has administrative privileges.
2. Then right click on your Desktop and select New -> Text Document.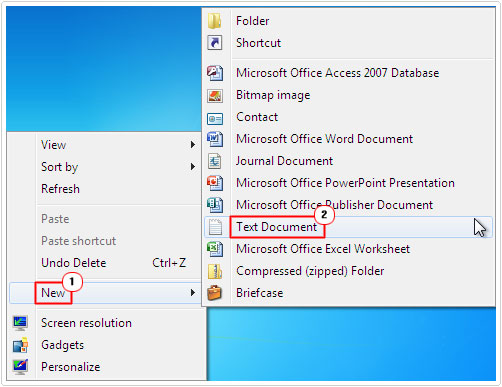 3. This will create a New Text Document on your Desktop, double click on it, to open it.

4. Then Copy and Paste the following into it:
net stop wuauserv
net stop Cryptsvc
ren %windir%\SoftwareDistribution sdold.old
ren %windir%\system32\catroot2 crt2old.old
net start wuauserv
net start Cryptsvc
4. Once you've done that, click on Save -> File As.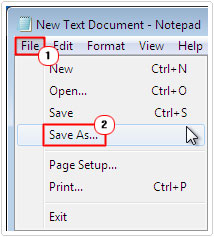 5. A Save As dialog box should appear, set Save as type to All Files, then name the file Temp.bat (in the File name field), lastly, click on Save.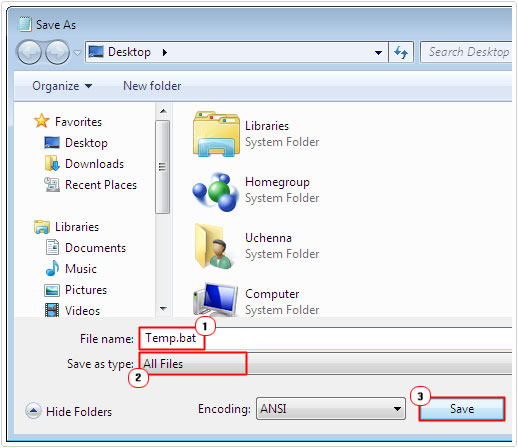 6. Once you have created the Temp.bat file (on your Desktop), right click on it and select Run as Administrator.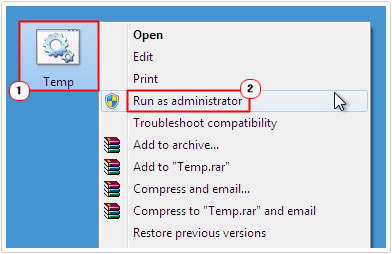 Note: Depending on which version of Windows you're running, you may or may not be able to run the file as administrative, in which case, simply double clicking on it should suffice.
7. Once the process has finished, restart your computer.
Run System File Checker
If the error code 0x800706BE is due to the corruption of important system files, then you will need to restore these files. Fortunately, this is where system file checker comes into play, as a built-in tool, designed to scan, detect and repair corrupted, damaged or missing system files on your system.
Using this tool is fairly simple, you may or may not require your Windows CD depending on whether or not you're Windows cache files have been deleted. That said, for step by step instructions on how to run this tool, I suggest you checkout my post on solving Winsock issues.
Run System Restore
System restore is a tool designed to restore your system back to a previously working state, a tool that sounds really good on paper, but is not without its shortcomings, as its limited in what it can restore and what it cannot. That said, it's still worth a shot, if everything else has failed for you.
For step by step instructions on how to effectively run this tool, check out my post on error code 800b0100.
Are you looking for a way to repair all the errors on your computer?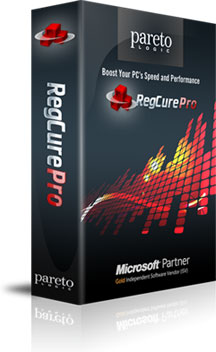 If the answer is Yes, then I highly recommend you check out RegCure Pro.
Which is the leading registry cleaner program online that is able to cure your system from a number of different ailments such as Windows Installer Errors, Runtime Errors, Malicious Software, Spyware, System Freezing, Active Malware, Blue Screen of Death Errors, Rundll Errors, Slow Erratic Computer Performance, ActiveX Errors and much more. Click here to check it out NOW!