Attention
Before you read this tutorial, I highly recommend you check out my resources page for access to the tools and services I use to not only maintain my system but also fix all my computer errors, by
clicking here!
The Security Essentials error 0x80080005 occurs when the program fails to update its definition files from the Microsoft Update server. Though fairly common (as it relates to Windows Update), Security Essentials is not a very popular tool, because of the many issues and conflicts that users tend to encounter while using it. However, for those of you who are using it, rectifying this problem should be your biggest concern. Alternatively, fixing this problem could be as simple as using a third-party antivirus tool instead.
Symptoms of Error 0x80080005
The most common symptoms associated with error 0x80080005 are the following:
The 0x80080005 Error Message appears when the Security Essential tool attempts to update itself.
When attempting to manually update the Security Essential tool, the 0x80080005 Error Message appears and abruptly closes the program.
Attempting to update Security Essentials can cause the computer to freeze periodically.
Windows Update ceases to work, reporting the following 0x80080005 Error Message.
The symptoms are typically restricted to Security Essentials and Windows Update. Usually, when users encounter the error 0x80080005, Windows Update ceases to work, which means the error is linked to that particular Windows component.
Causes of Error 0x80080005
There are a number of things that may be contributing to this error. However, of the various causes, the most common are the following:
Corruption within the Windows registry caused by the installation or uninstallation of a program.
A malware or virus infection has corrupted important Windows system files or files related to Microsoft Security Essentials.
Microsoft Security Essentials was corrupted during installation.
Another program accidently removed files required by Security Essentials.
Errors such as this can be caused by a number of different things, which is why it's possible that you consider all possibilities. Not only do you want to fix the error, you also want to prevent it from reoccurring in the future.
How to Fix It
When it comes to fixing error 0x80080005, there are several things that you can do, some being more drastic than others. The method that you adopt should depend greatly on your circumstances. With that said, I suggest you continue reading for the various solutions that others have adopted to fix this problem.
Run Winsock Command
Before running the Winsock command, the first thing you should do is identify and remove any antivirus applications (other than Security Essentials), that you may have running on your computer.
If you don't know how to do that, I suggest you check out my post on repairing uninstall programs.
However, it's imperative that all traces of program(s) are removed from your system, which is why it's recommended that you use an uninstallation and repair tool like Microsoft Fix it, which will automatically scan, detect and remove any references to the application on your computer. You can download this tool at Microsoft's Support Site.
Once you have successfully removed all traces of any previously installed antivirus tool(s) on your computer, only then should you run the Winsock command to fix error 0x80080005. To run this command, simply do the following:
1. First, boot into your computer with full administrative rights.
2. Then click on Start -> Type cmd (into the Search programs and files box) and Press CTRL + Shift + Enter, and then click on Yes [Windows 8/8.1/10: Right click on Start and click on Command Prompt (Admin)].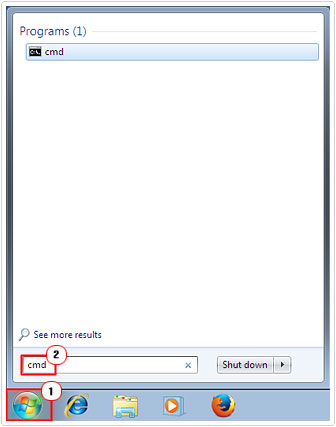 3. Once Command Prompt loads up, type netsh winsock reset and press Enter.

4. Then restart your computer.
5. Once the computer finishes rebooting, start Command Prompt, using steps 1 – 2.
6. Then type wuauclt.exe /updatenow and press Enter.

Once you've done all that, give it some time, maybe an hour, before attempting to update Microsoft Security Essentials.
Run Registry Scan
Another common cause for error 0x80080005 is registry corruption. The registry is essentially the heart of the operating system, used to store important settings and configuration data. If this area of the computer becomes corrupted, it can manifest itself in a number of different ways, with errors being the most common.
With that said, when it comes to fixing the registry, you have two options. The first, involves manually editing the registry, removing all corrupted and invalid entries, a method that is not recommended, because of the risks, rendering ones system inoperable is a reality when attempting this.
Because of these risks, it's highly recommended that you use a trusted registry cleaner tool like RegCure Pro, which is designed to scan and repair the registry. Using RegCure Pro automates the whole process, as it finds missing file references (like the one causing error 0x80080005), invalid registry entries and broken links within the Windows registry.
RegCure Pro will also automatically backup your registry prior to the scan, that way, in the event that something goes wrong, it can easily undo any changes. Anyway, with that said, you can acquire this powerful tool from the following link: http://www.compuchenna.co.uk/go/regcurepro
Run a Virus Scan
Another reason why error 0x80080005 is occurring could be the result of a malware infection. In the event that this is the case, I highly recommend that you run a full scan of your system, using your current internet security solution. Alternatively, you could check out my post on the very best anti-malware tools, there I have rated several security solutions based on their abilities to detect and remove malicious files, as well as their real-time scanning capabilities, program guard feature and much more.
Run System File Checker
The 0x80080005 error you are experiencing could be the result of corruption of important system files. This is where system file checker comes into play, as a tool, designed to scan and replace your Windows system files.
The likelihood of this repairing the error isn't very high, but it's still worth a try. Anyway, for more information on how to use this tool, I suggest you check out my post on SYSTEM THREAD EXCEPTION NOT HANDLED.
Install Latest Service Pack(s)
If the error was caused by the corruption of specific Windows components, then installing the latest service pack may be all you need to do, to fix it (assuming you don't already have the latest service pack installed).
You can download the latest service pack for your operating system from the following link: http://windows.microsoft.com/en-gb/windows/service-packs-download
Use System Restore
System Restore is a Windows feature that allows you to restore your system to an earlier state, in this case, a state prior to your first encounter with this error.
System Restore is also capable of returning system files and programs back to its previously working state, in the event it wasn't working before. However, System Restore is not capable of restoring files that have been deleted, so it does have its limitations.
Anyway, for step-by-step instructions on how to use this useful tool check out my post on how to use Windows System Restore.
Clean Windows Install
This is your last repair option, for the 0x80080005 error. A clean Windows install will completely erase everything from your computer's hard drive, allowing you to start afresh. A clean install will also clean out a lot of junk that was previously hampering system performance, so there should be a noticeable speed increase, when done.
However, before you attempt this method, it's highly recommended that you back up all your personal data first. Once you've done that, you will need your Windows CD, simply put it into your CD/DVD ROM Drive, restart your computer and follow the onscreen instructions.
Alternatively, if you do not have a Windows CD (which is fairly common, since more and more computers come with the operating system pre-installed), then you can use the reset, refresh, restore feature, which is built into Windows 8/8.1/10 based systems.
Through the use of this feature, your system receives the full benefits of a reinstall, but without the user losing any data in the process. This is definitely the recommended option, especially for those of you who are unable to preserve your personal data or are simply uncomfortable about formatting your hard drive and have the appropriate Windows version. Anyway, check out my post CRITICAL_PROCESS_DIED for step-by-step instructions on how to use it.
Are you looking for a way to repair all the errors on your computer?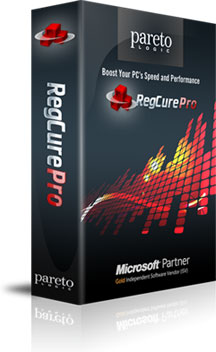 If the answer is Yes, then I highly recommend you check out RegCure Pro.
Which is the leading registry cleaner program online that is able to cure your system from a number of different ailments such as Windows Installer Errors, Runtime Errors, Malicious Software, Spyware, System Freezing, Active Malware, Blue Screen of Death Errors, Rundll Errors, Slow Erratic Computer Performance, ActiveX Errors and much more. Click here to check it out NOW!