Attention
Before you read this tutorial, I highly recommend you check out my resources page for access to the tools and services I use to not only maintain my system but also fix all my computer errors, by
clicking here!
Error 0xC004C003 is a Windows activation issue that occurs when the end user attempts to activate Windows 10 after installation. If you're a Windows 7/8/8.1 user, then Windows 10 is made available as a free upgrade. End users that upgrade from an older version of Windows are less likely to face this activation error, but they aren't totally exempt from it.
Since Windows 10 is made available for free, during the upgrade, there is a process in place that ensures information from your previous install (operating system) is carried over and utilised for activation purposes.
For those users that attempt a clean installation, such information will not be available (from Windows 7/8/8.1); information that is integral to the activation process. This means end users are left with only one option, to acquire an activation key for the new install.
In this article I will cover all the different reasons why error 0xC004C003 generally occurs during the activation phase, and what you can do to fix it.
What Causes Error 0xC004C003
The most common causes of this error are as follows:
The activation key has been blocked due to the hard drive being cloned. This issue is easily avoided by utilising the upgrade component available on earlier versions of Windows.
The Windows servers are busy. The Windows 10 activation servers may have been busy when you attempted to upgrade your OS.
The end user has attempted to use a Windows 7/8 activation key to activate their Windows 10 install.
Significant hardware changes have been made to the system after the initial Windows 10 installation.
How to Fix It
When it comes to fixing error 0xC004C003, the most important thing is the cause, as solutions vary quite significantly depending on what you may or may not have done to your system.
That said; continue reading for those solutions to the most common causes for this activation issue.
Hardware Changes
When Windows 10 is activated and registered for the first time, it records your hardware configuration as part of the process. This way a product or activation key is not required when reinstalling Windows 10. Microsoft uses a Digital Entitlement method which is able to verify your system based on its hardware set-up.
However, the downside to this is that the Digital Entitlement method can prove a problem when the end user attempts to upgrade their system, like change a hard drive or motherboard. At first glance, there may not appear to be a problem, but if you for any reason attempt to reinstall Windows 10, then you will receive error 0xC004C003 which can only be resolved by contacting Microsoft's Customer Support and letting them know that you have made hardware changes to your computer.
Activation Servers Are Busy
Due to the large number of Windows 7/8.1 users out there that is regularly upgrading to Windows 10 this can and does occasionally take a toll on the activation servers. Most end users that report receiving error 0xC004C003 find that the activation server being inundated with requests was to blame for their error which they were easily able to fix by retrying the activation process later in the day.
If you are sure that your version of Windows 7/8.1, which you are attempting to upgrade to Windows 10, is a legally activated copy, then you should simply wait a couple of hours before retrying the process. This can be done by opening the Settings applet via the Start Menu and clicking on Update & Security, then on the left pane, clicking on Activation.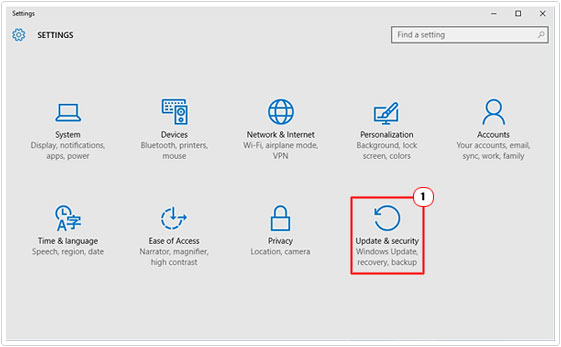 It's also possible for you to force Windows 10 activation. To do that, open Command Prompt (Admin), by right clicking on the Start Menu and selecting it. To select this option, you'll need to be logged into Windows 10 with a user profile that has administrative privileges.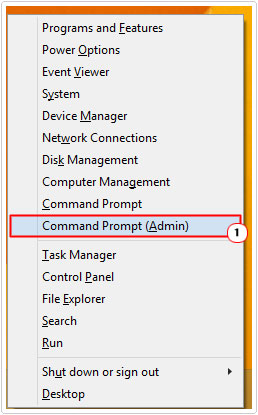 When the Command Prompt window appears, simply type slmgr.vbs –rearm and press Enter. Then wait a couple of minutes and restart your computer.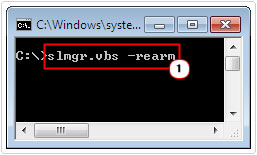 Invalid Product Key
If during the Windows 10 installation process you manually entered a product key prior to receiving this error, then it's safe to assume that the key is not valid. In this particular situation, you'll need to acquire a new or different one to activate your operating system. If you purchased the key legally, then I'd suggest you contacted the vendor and asked for a replacement or a refund.
When purchasing product keys, it's best that you only deal with Microsoft, so as to avoid issues like this from occurring.
Installed Windows 10
If you are a Windows 7/8.1 user and have a legitimate license key for it, but would like to switch to Windows 10, the recommend method is for you to upgrade to it. As this will ensure that your licence key, along with your hardware specifications is converted to a Digital Entitlement which will be used to activate Windows 10 in the event of a reinstallation.
For official step-by-step instructions on how to properly upgrade to Windows 10, I recommend you visit the following page: http://www.microsoft.com/en-us/windows/windows-10-upgrade
Activating Windows 10
With all of that said, when attempting to directly install Windows 10, by creating a bootable disc, it can and does typically result in problems (such as error 0xC004C003). The quickest solution to this is to revert back to your previous operating system (Windows 7/8/8.1), activate it, using your product key, and then retry the upgrade.
After you've completed the upgrade, Windows 10 should install correctly and automatically activate. Once you have done that, you can use this script to get your OS product key: http://www.mediafire.com/file/vn6jz36mft4nhyy/key.vbs
Safe the file to your computer, and be sure to keep it in a safe location, even though you may not need to use it again.
Once you have successfully upgraded and activated Windows 10, you can now visit the following link: http://windows.microsoft.com/en-us/windows-10/media-creation-tool-install
From there, follow the step-by-step instructions on how to properly carry out a clean install.
Note: You are carrying out a clean installation of Windows 10, after you have upgraded to it.
You can now use the Windows 10 Product key (to activate it), which you acquired from your upgrade installation of Windows 10 (by using the specified script).
There are many ways that you can do this, but I find this solution to be the least messy and easiest to follow. Given all the previous information on the Digital Entitlement, it should make total sense on how and why it works. You simply upgrade to Windows 10, get the product key for it, which is pegged to your system via its hardware configuration, and then use that when carrying out your fresh install.
Are you looking for a way to repair all the errors on your computer?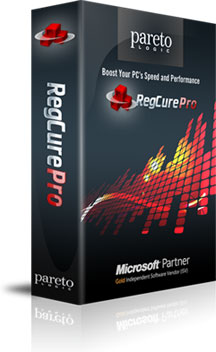 If the answer is Yes, then I highly recommend you check out RegCure Pro.
Which is the leading registry cleaner program online that is able to cure your system from a number of different ailments such as Windows Installer Errors, Runtime Errors, Malicious Software, Spyware, System Freezing, Active Malware, Blue Screen of Death Errors, Rundll Errors, Slow Erratic Computer Performance, ActiveX Errors and much more. Click here to check it out NOW!