Attention
Before you read this tutorial, I highly recommend you check out my resources page for access to the tools and services I use to not only maintain my system but also fix all my computer errors, by
clicking here!
Acpi.sys is a Microsoft Windows driver file created for the sole purpose of managing your systems power settings, within the Windows environment. It's specifically designed to power manage your hardware devices. Acpi.sys is an important system file that is linked to a number of different processes within the operating system. Deletion or modification of this file in any way can and does typically result in fatal errors.
The Acpi.sys file is typically stored in the following location:
c:\Windows\System32\DRIVERS\ACPI.sys
What Are .SYS Files?
SYS files (like Acpi.sys) are critical system files which are an integral component of Microsoft Windows operating systems, in other instances they may be hardware device drivers. The SYS device drivers enable specific hardware components, such as a printer to communicate with the operating system.
The critical system files called kernel mode device drivers are what the operating uses to function. The config.sys file for example, contains important configuration settings which the operating system accesses while booting up the computer. Without these important .sys files, the operating system may not be able to carry out specific functions, such as print a document, and in more serve cases, boot into the operating system.
What Causes Acpi.sys Errors?
There are many different things that may cause an acpi.sys related error; however, the most common causes tend to be the following:
The Acpi.sys file is corrupted or missing. This may be the result of a malware attack or an incompatible application. Damaged hard drive sectors is also a common cause for this.
Hardware device drivers are damaged or outdated. Typically the result of incompatibility with the operating system or possibly registry corruption. If you encounter the Acpi.sys error right after installing a new hardware component, then it's likely the device is not compatible with your system.
The operating system is infected with malware. A system viral infection is the most common cause for registry related errors. Malwares and viruses are capable of deleting and corrupting important system files, resulting in a plethora of system problems, such as acpi.sys errors.
Common Acpi.sys Error Messages
Some of the more common error messages users will encounter when faced with an Acpi.sys related issue:
Acpi.sys cannot be found
Acpi.sys is missing
Program cannot start because Acpi.sys is missing
Acpi.sys corrupt – STOP 0x0000000A
There was a problem starting [path]\acpi.sys. Specified Module couldn't be found.
How to Fix It
When it comes to fixing acpi.sys related errors, one thing that you should not do is download the acpi.sys file from a download site, as the likelihood of that fixing the problem is minuscule. In most cases, that may even exacerbate the problem, possibly rendering your system inoperable.
With that said, below are a number of troubleshooting steps that many users have adopted when attempting to fix these specific error types. The various steps are arranged in order of effectiveness, so it's recommended you attempt the methods in ascending order.
Note: If you are unable to boot into your computer, then you will need to boot into Safe Mode before you can attempt any of the following methods. For step by step instructions on how to do that, I recommend you check out my post on how to get rid of malware.
Run a Registry Scan
The Acpi.sys error you're experiencing may be due to problems within the system registry. Thus, a full registry scan may be in order to remove any and all invalid registry entries, thus fixing the error in the process. When it comes to fixing the registry, you have two options; the first is to manually edit the registry and the second option is to use a registry cleaner tool like RegCure Pro.
RegCure Pro, the registry cleaner that I specifically recommend, is a multifaceted tool, capable of repairing your registry and optimising your system performance. It's a highly efficient tool, which you should install and schedule to run at regularly intervals (just as I do); anyway, you can acquire this powerful tool from here: http://www.compuchenna.co.uk/go/regcurepro
Note: The Windows registry is an integral component of the operating system, used to store important system settings and configuration data. So, except you have an expert understanding of the registry its best you use RegCure Pro, as opposed to editing it yourself.
Use System Restore
One method that many users have found to be quite effective entails using System Restore to set your computer back to a previously working state. This method typically works when the acpi.sys error is caused by a faulty or corrupted driver.
Anyway, for step by step instructions on how to use this tool, I suggest you check out my page on repairing the error 800b0100.
Scan Your Hard Drive
If you're receiving constant blue screen of death (BSOD) error messages related to the acpi.sys, then there is a good chance that it's being caused by the corruption of your hard drive. Hard drive corruption is typically caused by the wear and tear of the drive, a result of consistent use over a prolonged period of time.
Unfortunately, there's nothing you can do to repair the corruption or bad sectors on the hard drive. But, you can run check disk, which will tag those damaged areas of the hard drive, instructing the operating system not to store data to it, which is usually sufficient in repairing any related errors.
Anyway, to run Chkdsk, simply do the following:
1. First, boot into your computer with full administrative rights.
2. Then press

+ E.
3. My Computer [Windows 8/8.1/10: This PC] should load up, from here, right click on your primary (C:\) Hard Drive and select Properties.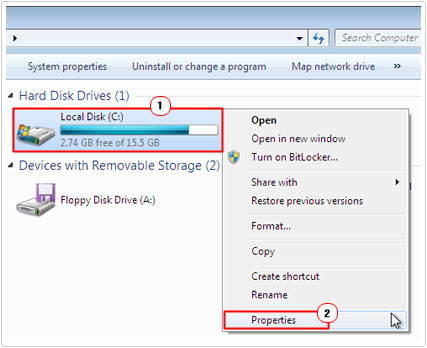 4. Once the Disk Properties applet loads up, click on the Tools Tab, and then click on Check, under Error checking.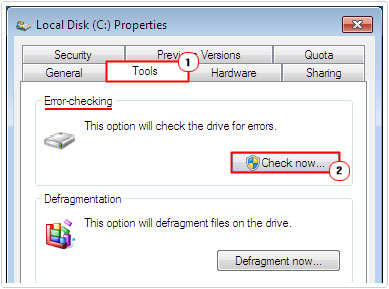 5. A small Check Disk applet should appear, tick the boxes next to automatically fix file system errors and scan for and attempt recovery of bad sectors and click on Start.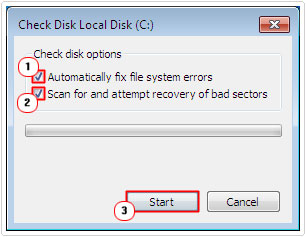 6. A confirmation applet will appear stating that Windows can't check the disk while it's in use, simply click on Schedule disk check [Windows 7/8/8.1/10: Scan drive] and restart your computer.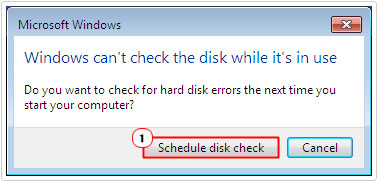 Run a Malware Scan
Acpi.sys errors are sometimes caused by malware infections. Malware, short for malicious software are little programs that get onto your computer and adversely affect its ability to function while stealing sensitive information from it in the process. Typically a malware will be disguised as a legitimate system process so that the user is none the wiser. This is why it's important that you regularly scan your hard drive, at least once a week.
Depending on your current internet security software the process will vary, however, for effective malware removal, I highly recommend you check out my post on the best antivirus scanners, there I have rated several of the best solutions based on their effectiveness in detecting and removing those malicious files from your computer.
Reinstall Software
If the acpi.sys error appears every time you attempt to run a specific program, then you should consider reinstalling it. The error may be the result of file corruption, thus reinstalling the application may improve the integrity of the files the operating system is attempting to access while loading the application.
However, before you reinstall the application, it's very important that you uninstall it first. That way, you can ensure that all the appropriate files are replaced.
For help on how to properly remove an application from your computer, I recommend you check out my page on fixing uninstall problems.
Install Windows Updates
Microsoft is constantly releasing new updates and service packs for their operating system. These updates usually provide replacements or updates for certain files already present on your computer. Thus, you could try installing the latest Windows update in order to fix the acpi.sys.
For more information on the latest updates, visit the following page: http://windows.microsoft.com/en-gb/windows/windows-update
Reinstall Windows
If all of the above solutions failed to repair the acpi.sys error, then your last option will be to reinstall Windows. In order to do this, you will need your Windows CD and license key. If you have these two things then follow my step by step instructions on the reinstallation process on my page on enhancing your system.
If you do not have your Windows CD, then you can use the Windows reset, refresh, restore tool, which is capable of reinstalling all your Windows files on the fly, without the requirement of your Windows CD or licence key. It also provides for a more cost effective solution, as it costs considerably less than you're Windows CD. However, this feature is only available on the latest version of Windows (8/8.1/10), so if you're running on that, check out my post on repairing CRITICAL_PROCESS_DIED errors, for more information.
Are you looking for a way to repair all the errors on your computer?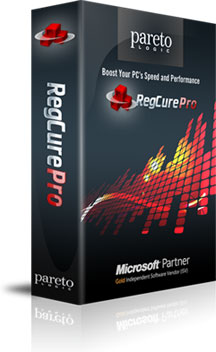 If the answer is Yes, then I highly recommend you check out RegCure Pro.
Which is the leading registry cleaner program online that is able to cure your system from a number of different ailments such as Windows Installer Errors, Runtime Errors, Malicious Software, Spyware, System Freezing, Active Malware, Blue Screen of Death Errors, Rundll Errors, Slow Erratic Computer Performance, ActiveX Errors and much more. Click here to check it out NOW!