Attention
Before you read this tutorial, I highly recommend you check out my resources page for access to the tools and services I use to not only maintain my system but also fix all my computer errors, by
clicking here!
For those of you wondering what Acrotray.exe is, how it functions and whether or not it's important; well, to put it simply, it's an extension to the Adobe Acrobat program. It is an essential component of the program as it's used for PDF formatting and various other functions, so its usages spreads over the generality of Adobe Acrobat's feature set.
With that said, there are many people out there that classify Acrotray.exe as bloat-ware (which is a component that is not essentially required for the smooth running of the application it is attached to) with limited functionality, however problems do tend to emerge, when people take it upon themselves to delete this program, as such actions can and do adversely affect the Acrobat application. The ability to print your PDFs directly from Microsoft Office Suite and to convert documents into PDFs, are functions that this specific tool carries out. Without this component, errors are what the user would be presented with, during the conversion process.
Is Acrotray.exe A Virus?
I've already explained exactly what it is, so I can say without a shadow of doubt, that it is not a virus. However, it does have a number of attributes that are commonly found on spyware programs. These are the ability to capture data at certain points, such as confidential data during the PDF conversion process. However, this is generally not perceived as a threat, and that's primarily because component is not a text processing service, so the data is not read by anyone or anything.
However, because none of us actually work at Adobe, we can never truly know to what extent they are able to capture your/our data, and whether or not this data is stored within a database that other people could potentially gain access to. It's this particular gripe that causes many people to delete this file; as they feel it's the safer option. Despite that, the file is still generally perceived to be safe. But as is common with computer data, the file like so many other files on your computer can become compromised, which would pose a number of risks for the confidential data on your computer.
Note: Another important nit bit is that there are a number of malware programs that are known to disguise themselves as the acrotray.exe file. These viruses will usually store themselves in your C:\Windows directory or the C:\Windows\System32 folder.
Trojan.Adclicker and Trojan:Win32/Meredrop are the two most common viruses to do this. So this is something you should be cognizant of. Fortunately I discuss a number of things you can do to counter this.
Can You Disable This Component?
As I explained earlier, there are a number of problems that can occur from deleting this program, an application with greatly reduced functionality, being one. However, it is possible for you to disable this file without actually deleting it from your computer. The idea is that the Adobe Acrobat program will reload the component, as and when it's required.
The pay service PDF writer requires this component; a reinstallation would be in order, if you ever countered problems with that. Printing directly from word-processing tools would be disabled, of course, so there is a significant trade off.
Resolving Acrotray.exe Issues
When it comes to resolving any problems related to this particular component, there are a number of things that you can do. Many of them are in the area of maintenance of which I will attempt to cover as many as possible.
Disabling this component, though a viable option should only be attempted as a last resort, this is why I cover how to do this at the end.
Run System File Checker
When it comes to rectifying problems with the acrotray.exe component, ensuring your computer is tidy and clean is always a good start. This means running System File Checker to ensure that all your system files are uncorrupted and accounted for.
System Filer Checker is fairly simple to get up and running, fortunately I have already covered how to do this on my post on repairing Winsock errors.
Note: I already recommend running Disk Cleanup, as it will go a long way in preserving hard drive space while improving system performance. To run this tool, I suggest you check out my post on dealing with low disk space.
Run Virus Scan
Another thing you can do, when you encounter problems with the Acrotray.exe file is to run a full virus scan of your hard drive(s). This is because, as I early explained, there are many viruses out there that disguise themselves as this file. So this is a sure-fire way to ensure that the issues you are experience are not due to a virus, and in the event that they are, your virus scanner would effectively isolate and eliminate it.
I'm going to assume that you already have a virus scanner on your computer, but in the event that you do not, I suggest you download, install and run a full scan immediately. For help on which ones to invest in, I recommend you check out my post on the best antivirus tools.
Note: On my antivirus comparison page, I rank several securiy solutions based on factors such as virus detection and repair, real-time scanning, and program guard.
Run Spyware Scan
Running a spyware tool is a process that should proceed scanning your system for both viruses and malware. An antispyware tool will detect and eliminate key loggers and various other malicious files that could have gotten onto your system while surfing the internet.
For this task, I recommend Spybot, which is undoubtedly the best spyware cleaner around, with recent versions featuring their own virus scanner; which greatly increases its effectiveness to rid your computer of malicious files. You can pick this tool up here: http://www.safer-networking.org/dl/
Use a Restore Point
If you're still experiencing problems with the Acrotray.exe file, then you may want to consider using a Windows restore point. If you don't know what this is, it's basically a safe state of your computer. If you have Windows Restore enabled, your Operating System will make safe states or restore points every time you make a significant change to the OS. This grants you, the user the ability to restore the system back to one of these points, ideally one that precedes the period when you first started to encounter problems with the Acrotray.exe file.
Anyway, this is a well worth endeavour which you can learn more about from my post on Windows Restore.
Disable Acrotray.exe
I spoke about this method being a last resort; this is because disabling Acrotray.exe could become a catalyst for even more errors, due to the importance of this component, and its integral nature to the smooth running of Adobe Acrobat.
Anyway, to disable this tool, there is only one effective way of doing it, and that is to use Microsoft's Configuration Utility.
Essentially, you will need to disable Acrotray.exe from your Startup Tab; which isn't so difficult, providing you know how. Anyway, I've put together a tutorial on how to do this, which you can check out on my post on how to fix cli.exe errors.
1. Make sure you uncheck the box next to Acrotray.exe, and then click on Apply and Close.
2. When you do that, another small applet will pop up, stating that you must restart your computer for some of the changes made by System Configuration to take effect, simply click on Restart, and Windows will restart itself.

Are you looking for a way to repair all the errors on your computer?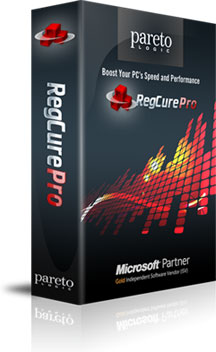 If the answer is Yes, then I highly recommend you check out RegCure Pro.
Which is the leading registry cleaner program online that is able to cure your system from a number of different ailments such as Windows Installer Errors, Runtime Errors, Malicious Software, Spyware, System Freezing, Active Malware, Blue Screen of Death Errors, Rundll Errors, Slow Erratic Computer Performance, ActiveX Errors and much more. Click here to check it out NOW!