Attention
Before you read this tutorial, I highly recommend you check out my resources page for access to the tools and services I use to not only maintain my system but also fix all my computer errors, by
clicking here!
Avgnt.exe is an .exe file associated with the antivirus program Avira. Antivirus software is essentially a tool used for detecting and removing malicious programs from ones computer system. Avgnt.exe is not an integral component of Microsoft Windows, and thus, is not required for the smooth functionality of the operating system; however, if the process was to inadvertently stop, it could create issues for the Avira System Tray Tool. Most antivirus programs have their own processes, which are constantly running in the background, these processes are typically essential to these programs.
Avgnt.exe is a non-system process, which means it originates from an application you installed on your system.
What Are .Exe Files?
EXE (which is short for executable) files, such as avgnt.exe are files that are coded with instructions that a computer system will follow in order to carry out a specified function. These .exe files are automatically executed, once an end user double-clicks on them.
Every application on your computer system has its own executable file, whether it is your antivirus, spyware, web browser or spreadsheet program, making it one of the most important and highly used file types in your operating system. Executable files, such as avgnt.exe are an essential aspect of our computer system today.
Is Avgnt.exe Dangerous?
This file or process is safe, and thus, is unlikely to intentionally harm your system in any way.
Can You Remove or Stop Avgnt.exe?
The vast majority, if not all, non-system processes can be stopped, this is because the operating system doesn't require they run, in order for it to function correctly. The avgnt.exe process is used by Avira Internet Security, which is an application developed by Avira. In order to stop or rather remove avgnt.exe from your system, you will need to uninstall Avira Internet Security from your computer.
Is Avgnt.exe Resource Hungry?
This process is not known to consume a lot of resources. However, it is a part of an antivirus application, so the amount of resources it will consume, will depend greatly on how you've configured the application, and what you're doing on your system at any one time.
With that said, it is possible for you to use Microsoft System Configuration Utility to manually disable specific processes, in the event that your system performance becomes seriously degraded.
Why Is Avgnt.exe Giving Me Errors?
Errors related or linked to specific processes are usually caused by the actual application that uses it. A safest way to alleviate ones system from such errors is to uninstall the application.
However, if the program is vital to your computer, then there are a number of things that you can do, all of which are explained below.
Common Avgnt.exe Error Messages
Users that encounter avgnt.exe related errors are typically confronted with the following error messages:
Avgnt.exe – Application Error

Avgnt.exe is not a valid Win32 Application

End Program – Avgnt.exe. This program is not responding

Avgnt.exe encountered a program and needs to close
What Causes Avgnt.exe Errors?
Users report receiving avgnt.exe error messages when attempting to install or run an application. Avgnt.exe errors are also known to occur when the operating system is booting up or when an application shuts down, or when using a specific application.
Knowing exactly when and how the avgnt.exe error occurs is very important information, for when it comes to devising and utilising an effective solution.
With that said, the most common causes for said errors, are the following:
The avgnt.exe file was accidently erased by a user or system tool.
The avgnt.exe has been corrupted by a virus.
A computer component may be faulty or damaged.
An application has been incorrectly installed or uninstalled.
The Windows registry is corrupted.
How to Fix It
When it comes to fixing avgnt.exe errors, one thing that you should not do is download the avgnt.exe file from a third party source, this is because, such files will most likely be a virus or at the very least, incompatible with what pertains on your system. If you want a new copy of the avgnt.exe file, then a reinstallation is what you'd typically want to do.
That aside, there are a number of things that you can do to fix these kinds of errors, all of which I have explained below.
Run a Registry Scan
Registry issues are responsible for a great many problems on your system, with avgnt.exe errors not being exempt from that. The Windows registry is an integral part of the system, as it is used by the operating system to store hardware and software data. Avgnt.exe errors typically occur when entries within the registry have been corrupted.
As a solution, you will need to run a specialised registry cleaner tool like RegCure Pro, to automatically, search, detect and remove invalid entries from the registry. RegCure Pro is one of the very best registry cleaner tools, with the ability to not only clean the registry but also optimise the system. Anyway, you can find out more about this powerful tool from here:
CLICK HERE TO CHECK OUT REGCURE PRO
Run a Malware Scan
When a virus or malware gets on your system, it can infect and corrupt certain files. In this case the avgnt.exe file. When it does, it will usually add some malicious code to the file, which will usually run the malware at boot-up opening up a backdoor to your computer.
It is also possible that the avgnt.exe file has been infected with a virus that deliberately displays fake scare-ware messages, designed to mislead you into purchasing an application you do not need.
Either way, you will want to run a full scan of SpyHunter, which is the very best antimalware tool in the marketplace today; you can download this tool from the following link:
CLICK HERE TO CHECK OUT SPYHUNTER

The solution(s) below are for ADVANCED level computer users. If you are a beginner to intermediate computer user, I highly recommend you use the automated tool(s) above!
Restart Your Computer
When receiving an avgnt.exe error message, one of the first thing you'll want to do is restart the computer. This is because the error may have been caused by a lack of resources, system conflict or temporary configuration issue. All of which will usually be repaired with a simple system restart.
Reinstall Application
One of the sure-fire ways of repairing issues related to the avgnt.exe is to reinstall the application associated with the process. In this case it's Avira Antivirus. Anyway, to properly reinstall the application, simply do the following:
1. First, log into the computer with full administrative rights.
2. Then press

+ R, type appwiz.cpl and click on OK.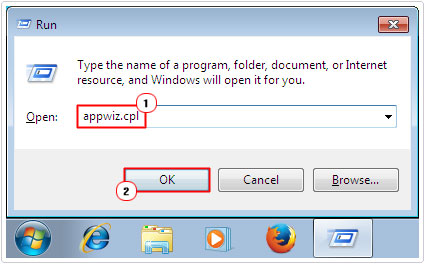 3. Once Add or Remove Programs loads up, click on Avira Antivirus, and then click on Uninstall.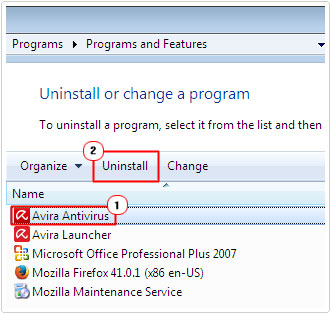 4. Once the Avira Antivirus has been successfully uninstalled, restart your computer.
5. Once the computer boots back up again, press

+ R, type C:\Program Files and click on OK.
6. When the Program Files folder loads up, make sure there is no Avira folder still in there. In event that you do see one, simply right click on it and select Delete.
7. Lastly, press

+ R, type regedit and click on OK.
WARNING: Editing or deleting the wrong registry entry can irreparably damage your operating system.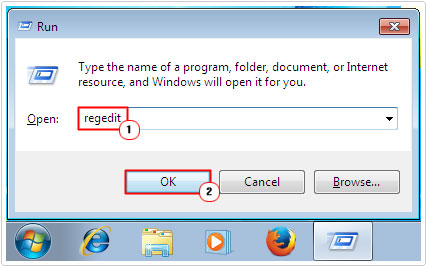 8. Once Registry Editor loads up, click on Edit -> Find.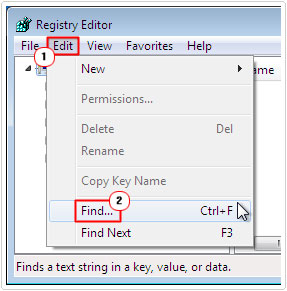 9. A Find applet should pop up, in the Find What box, type Avira and click on Find Next.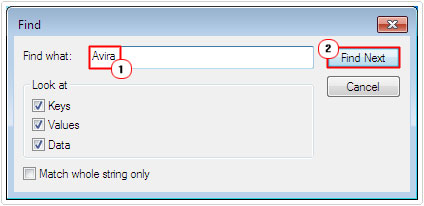 Note: Make sure the Keys, Values and Data boxes are ticked.
10. If and when it finds an Avira registry edit, right click on it and select Delete.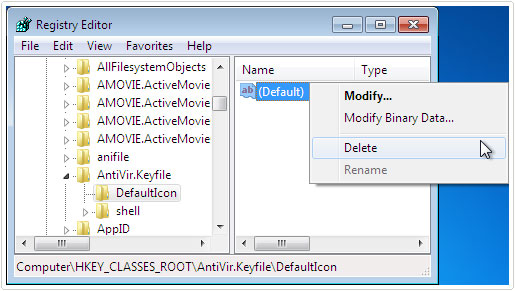 11. Then click on Edit -> Find Next.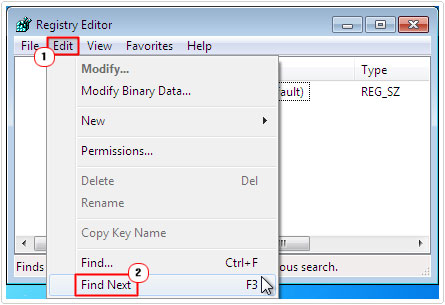 12. Repeat step 10, until you it longer finds any Avira entries within the registry.
Note: Keep in mind that editing the registry can be very dangerous and that you can very easily destroy the operating system if you accidently delete the wrong entry, so do tread with caution.
Alternatively, if the application will not uninstall or if you are unable to carry out the steps outlined above, then you can use the uninstall tool called Max Uninstaller. This tool will backup your system, and then carry out all of the above steps automatically, with no risk to the computer.
Anyway, you can download Max Uninstaller from here:
CLICK HERE TO CHECK OUT MAX UINSTALLER
Are you looking for a way to repair all the errors on your computer?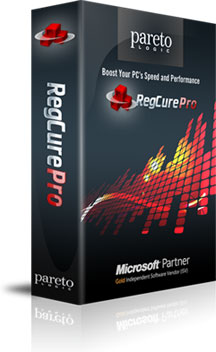 If the answer is Yes, then I highly recommend you check out RegCure Pro.
Which is the leading registry cleaner program online that is able to cure your system from a number of different ailments such as Windows Installer Errors, Runtime Errors, Malicious Software, Spyware, System Freezing, Active Malware, Blue Screen of Death Errors, Rundll Errors, Slow Erratic Computer Performance, ActiveX Errors and much more. Click here to check it out NOW!