Attention
Before you read this tutorial, I highly recommend you check out my resources page for access to the tools and services I use to not only maintain my system but also fix all my computer errors, by
clicking here!
Dlg.exe or Digital Line Detect is not a system process, so it is not required by the operating system. In fact, it belongs to a program developed by BVRP, who incidentally, are also known for creating internet security software.
In this particular situation, the dlg.exe process is a part of a Phone Tools Software Suite, which offers faxing, emailing and phone book facilities. If you are unfamiliar with such software on your computer, it's probably because you have never used it, in which case it would be safe for you to remove the program from your system. In fact, it'd probably be the quickest solution to any problems you may be having with it.
Dlg.exe is a process that is also known to be included in the America Online's Digital Cinema 4D Module Advanced software and Connexant v.92 Broadcom modem drivers.
As previously stated, this file is not critical to Windows, and in most cases comes pre-installed, mainly in Dell laptops, but not limited exclusively to them. You can usually find the file in the following directory:
C:\Program Files\Digital Line Detect
This process is loaded during system boot up, by default. Registry entries belonging to this process can typically be found in the following locations:
HKEY_LOCAL_MACHINE\Software\Microsoft\Windows\CurrentVersion\Explorer\User Shell Folders
HKEY_CURRENT_USER\Software\Microsoft\Windows\CurrentVersion\Explorer\User Shell Folders
HKEY_LOCAL_MACHINE\SOFTWARE\Microsoft\Windows\CurrentVersion\Run
The file size of dlg.exe usually varies from 24,560 bytes to 202,505 bytes.
What Does Dlg.exe Do?
The purpose of the dlg.exe process is to detect when the system is connected to a digital telephone line. If this process is installed on your computer, it will usually auto start, the moment you connect your network interface card to a phone line, so the only real way to be rid of it, is to uninstall its associated program.
Given the popularity of internet broadband, it's more than likely that you do not have a digital phone line connected directly to your computer.
Can I Remove It?
As previously mentioned, yes, it is totally safe to remove this process. In fact, it may even be beneficial to remove it, because of the various reports of instability and viruses associated with it. If you connect to the internet through a broadband connection, then this process will not serve any real purpose on your computer, so its presence would make little difference to you either way.
Optimising Your Computer
Are you aware that whenever you install a program on your computer, the accompanying files for that particular program are distributed all over your system? The Digital Line Detect tool, that came pre-installed with your laptop, is most likely not the only tool that came with it. Because of all these propriety tools that come bundled specifically with laptops, it's doesn't take too long, before your system starts to lag behind due to the weight of all the additional things you have installed on it.
A general synopsis of the negative pitfalls to allowing such tools to linger on your system, are the following:
Your computers performance will begin to deteriorate.
Your hard drive will fill up with a lot of unnecessary applications.
The computer will begin to exhibit negative symptoms, such as computer errors.
The Windows registry will get cluttered, due to all the unnecessary programs you have installed and uninstalled on it, over the weeks, months and years.
Much of system performance will be allocated to these tools, running in the background, unbeknownst to you.
To prevent the various issues outlined above from occurring on your computer, it's very important that you regularly clean your computer using an optimisation tool, such as RegCure Pro, which will not only repair the registry, but also remove clutter, adware and defragment the hard disk drive.
Common Dlg.exe Problems
Depending on the version of dlg.exe running on your computer, you may experience a great amount of resources being allocated to it, which will inadvertently affect system performance, making the system unstable, in some cases. If you encounter anything like this, the first thing you'll want to do is prevent the process from starting up during system boot up. There is no reason why you should have this program running in the background, if it's never serving any real function.
How to Uninstall Dlg.exe
If you would like to get rid of this fairly unnecessary program from your computer, the first thing you'll want to do is open Windows Task Manager, by doing the following:
1. First, ensure you have booted into your computer with full administrative rights.
2. Then right click on the Taskbar and click on Start Task Manager.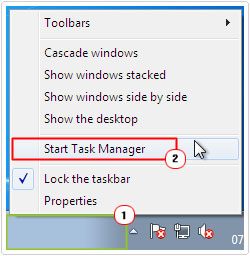 3. Once Windows Task Manager loads up, click on the Processes Tab, then locate dlg.exe under Image Name, click on it, then click on End Task.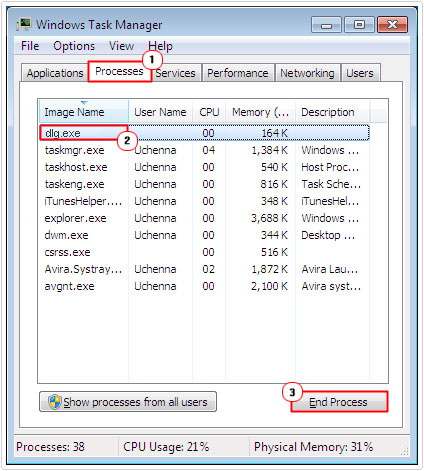 Once you have stopped the process from running in the background, the next thing you may want to do is remove it from your startup list. This can be done, by doing the following:
1. Press

+ R, type msconfig, and click on OK.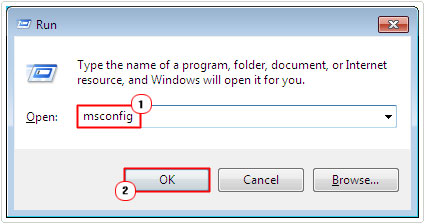 2. Once System Configuration Utility loads up, click on the Startup Tab, then uncheck the box next to dlg.exe, and click on Apply then OK.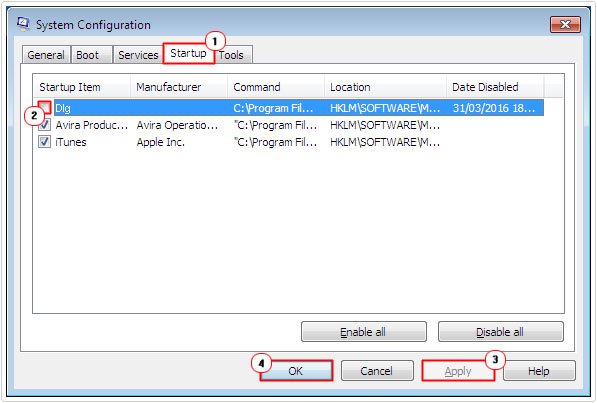 Lastly, if you have any modem software or drivers installed on your computer, it may be a good idea to uninstall them to.
Alternatively, if you unable to find the dlg.exe process in either the Windows Task Manager or System Configuration Utility, you may want to consider using an uninstallation and repair tool, like Microsoft Fix it. This tool should be able to not only remove the program, but also remove the registry entries and redundant files and folders usually left behind. Anyway, you can download it Microsoft's Support Site.
Run a Malware Scan
There have been numerous reports of viruses that use the dlg.exe file name or some variation of it. If you suspect that your computer may be infected, a good indication of this would be if you reported seeing more than one dlg.exe process running in Windows Task Manager, then you should definitely consider running a full malware scan of your computer.
There are a number of tools around that can do this, but you'll want one that's efficient, with the ability to locate not only malware, but also adware and spyware, in addition to registry conflicts and damaged system files. For a list of ideal programs for all your internet security needs, I recommend you check out my post on top malware scanners.
Run a Registry Scan
If the Windows registry has been corrupted, typically the result of installing and uninstalling a considerable amount of programs, over a lengthy period, then it can start to manifest itself. This is typically done in the form of system and program errors. This fact thus increases the chance that any sort of problems you're having with the dlg.exe process may in actuality be due to the registry.
In order to fix it, you have two options, the first is to manually edit and repair the registry, which can be done, but is quite difficult and dangerous, as the removal of any wrong entry can permanently damage your operating system.
The second option is to run a full registry scan of your system, using RegCure Pro, which is a professional registry cleaner and optimisation tool. RegCure Pro will automatically scan, detect and repair any errors it encounters; you can learn more about this tool from here: http://www.compuchenna.co.uk/go/regcurepro
Are you looking for a way to repair all the errors on your computer?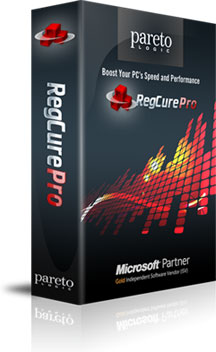 If the answer is Yes, then I highly recommend you check out RegCure Pro.
Which is the leading registry cleaner program online that is able to cure your system from a number of different ailments such as Windows Installer Errors, Runtime Errors, Malicious Software, Spyware, System Freezing, Active Malware, Blue Screen of Death Errors, Rundll Errors, Slow Erratic Computer Performance, ActiveX Errors and much more. Click here to check it out NOW!