Attention
Before you read this tutorial, I highly recommend you check out my resources page for access to the tools and services I use to not only maintain my system but also fix all my computer errors, by
clicking here!
Driver Detective is a relatively popular driver updater tool, having been around for a considerable length of time. There are many computer users out there that have this tool installed and running on their systems, which they use to ensure all their computer drivers are up-to-date. If you'd like to ensure that all the driers installed on your computer never go out of date, then Driver Detective is the tool for you.
Locating, downloading and installing new drivers for your computer can be a very time-consuming and tedious task. It can also be quite difficult discerning between which drivers are most suitable for your system and which are not. Driver Detective was developed solely to close that gap, providing a viable solution to a fairly common issue.
Features
Like the vast majority of driver updater tools you will encounter, Driver Detective allows the end user to scan their system before registering for the full product. The driver scan is very extensive. The tool breaks down the date of your current drivers, the release date of the most up-to-date drivers and the source of the drivers. Driver Detective sources all of its drivers from OEMs, which means there's very little for you to worry about, in terms of virus infections etc.
With that said, the most prominent features of Driver Detective are the following:
Driver Backup: This feature allows the end user to create a backup of their driver(s) on an external storage device, such as a flash driver or external HDD.
Easy Migrator: This is a very popular and useful feature. It works by scanning your system for all the latest drivers for the operating system of your choice, which you can then save on a disc and use once you've upgraded to the new OS.
Access to millions of drivers: If you're having difficulties locating the drivers for a particular component in your system. Then you should definitely try Driver Detective. With a catalogue of more than 20+ million device drivers, you are sure to find the right drivers for your system.
Download drivers online: Once you have registered Driver Detective, you will be able to log into their official website and download drivers directly off it.
Integrated customer support: If you're unable to install a particular driver, then help is always but a click away. It's possible for you to contact their support team from within the Driver Detective tool.
Driver Detective is your proficient driver updater tool, with a catalogue of 20+ million device drivers. For access, click the link below:
CLICK HERE TO GET DRIVER DETECTIVE
Setup
Setting up Driver Detective is a very quick and simple process, taking no more than a couple of minutes. The download is very small (less than a megabyte) and the installation process is also short, requiring a small additional download within the InstallShield. Once you have successfully installed the software on your computer, it will automatically backup your system, and then perform a first driver scan.
Ease of Use
Driver Detective is an application that was designed with ease of use in mind. This is something that is clearly evident from the moment you install and run the software. The graphical user interface is very sleek and simple, with an even simpler process of installing new drives.
Navigating through the software is very easy, requiring only a few clicks to access virtually every feature of this tool. The entire process of scanning and then installing drivers on your computer is very self-explanatory, making it ideal for ALL computer users, whether beginner or advanced.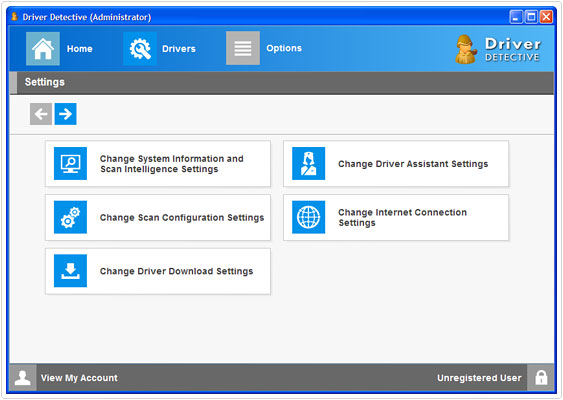 Scan Performance
When I run my first scan of Driver Detective, it was able to provide me with a detailed report of all the most up-to-date drivers for all the components installed in my computer, providing me with information on the version and name of the particular driver.
If you have out-dated drivers installed on your computer, then Driver Detective will locate, and update them, with your consent.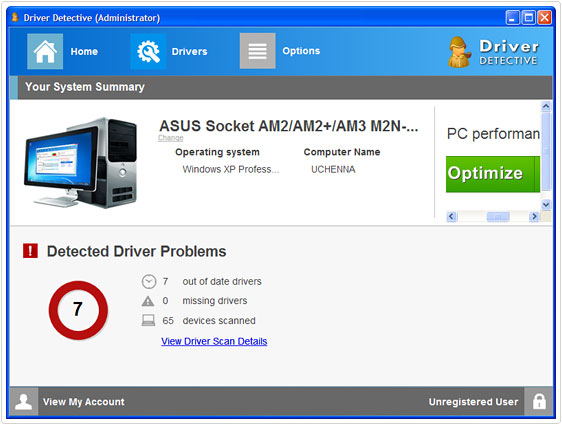 Security
Most of these driver updater tools come bundled with a load of unwanted software, such as toolbars, or annoying system optimizers, all of which consume hard drive space and hog up system resources. Fortunately, as one of the very best driver updater tools around, Driver Detective does not come with any extra filler programs. Its installation process is hassle-free and clean of any such annoyances.
Driver Database
The Driver Detective tool has access to over 20+ million device drivers. This database contains drivers for all versions of Microsoft Windows.
20+ million is more than enough to ensure that your system is never found wanting.
Customer Support
Driver Detective provides the end user with customer support through a number of different avenues, such as telephone, live chat and email. Email support has the longest wait time between responses, while live chat and telephone support provides the user with instance responses to pressing problems.
The official website of Driver Detective also provides the end user with very useful information, such as solutions to commonly encountered issues, so it's definitely worth checking out.
Summary
To summarise everything I would say that, installation was very quick, the interface is very clean and easy to navigate through, the scan process was also quick, and had no adverse impact on my systems performance.
Driver Detective has a huge catalogue of drivers, so it's always finding more up-to-date drivers for your system. That said it is a useful tool, that's most ideal for the beginner to intermediate computer user.
Common Questions
Do I need a driver updater tool?
Ordinarily, end users would rely on Windows pre-installed drivers, however, the downside is that this catalogue of drivers tends to be limited and is rarely updated by Microsoft themselves. Alternatively, you could try locating and downloading the drivers yourself, but that can be tedious, time-consuming and difficult, depending on your level of expertise. Driver Detective was created to fill that void, for the beginner to advanced computer user who has a hard time keeping their system up-to-date.
Can Driver Detective fix errors?
Yes, device manager errors, which typically manifest themselves in the form of degraded system performance almost, always, are due to driver issues; whether it's an incompatible driver, a conflicting driver or an out-dated driver. Driver Detective is specifically designed to tackle issues such as this, making it, not only a tool for optimisation, but also one for repairing computer errors.
Conclusion
These driver updater tools tend to be very similar, from one product to the next, so choosing the right one tends to be a balancing act, between their feature set, ease of use, usefulness, and so on. After trying out a number of different driver updater tools my-self, I can categorically say that Driver Detective is by far the best I have used. It's always finding more up-to-date drivers for all the latest components installed on my computer, and it makes downloading and installing them very easy and secure. Granted, it doesn't work miracles, but what it does do, it does very well. In terms of real value, you're getting it all with this product.
Driver Detective found several out-dated drivers on my computer on its first scan. I'm certain it can for you, too.
Driver Detective is your proficient driver updater tool, with a catalogue of 20+ million device drivers. For access, click the link below:
CLICK HERE TO GET DRIVER DETECTIVE
Review Overview

Installation

Ease of Use

Features

Customer Support

Driver Detective combines a sleek design, large catalogue of drivers (20+ million) and an easy to use interface into a single driver updater tool.

RECOMMENDED
Are you looking for a way to repair all the errors on your computer?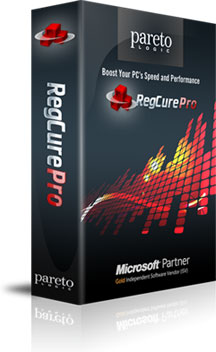 If the answer is Yes, then I highly recommend you check out RegCure Pro.
Which is the leading registry cleaner program online that is able to cure your system from a number of different ailments such as Windows Installer Errors, Runtime Errors, Malicious Software, Spyware, System Freezing, Active Malware, Blue Screen of Death Errors, Rundll Errors, Slow Erratic Computer Performance, ActiveX Errors and much more. Click here to check it out NOW!