Attention
Before you read this tutorial, I highly recommend you check out my resources page for access to the tools and services I use to not only maintain my system but also fix all my computer errors, by
clicking here!
Ehmsas.exe is a Windows process that has the description Media Center Status Aggregator Service, it is developed by Microsoft and forms part of the Windows operating system.
This file is of course digitally signed by Microsoft, which means it works within a Windows environment without any adverse drawbacks.
In short, ehmsas.exe is the Windows Media Center State Aggregator Service and is installed on the system as a vital part of the Media Center Edition for Windows XP/Vista/7/8 and 10 based systems. The purpose of this process is to monitor the files for the Media Center.
This particular process is not essential to Microsoft Windows, although it is essential to the proper functionality of the Media Center. Thus, disabling this component would cause Media Center to crash, while outright deleting this process could have further ramifications.
Is Ehmsas.exe Dangerous?
Ehmsas.exe is a digitally signed Microsoft component, which means it has been tested and verified to work within a Windows environment without causing it any harm.
Can I Remove Ehmsas.exe?
Although ehmsas.exe was made by Microsoft, it is not a system processes, this means it can be stopped without adversely affecting your operating system. However, as I have previously explained, ehmsas.exe is an integral component of Microsoft Windows Media Center, thus disabling it will prevent that feature from working.
Ideally, you'd uninstall the Media Center component, if you wanted to remove this process.
Is Ehmsas.exe Resource Hungry?
This process does not consume a considerable amount of system resources. However, too many processes running at the same time can adversely affect the performance of your computer. Using Microsoft System Configuration Utility is a good way of keeping track of the programs that are running in the background of your system.
Dangers of Ehmsas.exe
Because ehmsas.exe is a legitimate Windows process that is installed on all versions of Windows with Media Center on it, it is not uncommon for computer hackers to create malicious files and disguise them using the names of legitimate programs and processes.
These malicious files will usually have the name of a legitimate process/program but will be stored in a different location. The default location for ehmsas.exe is:
%SystemRoot%\eHome
Other malicious files will have a name that may appear similar to a legitimate process/program but with slight differences, such as an appended digit or a small misspelling. While there are no known viruses, adware, spyware or Trojans that disguise them-selves using the name of this process that does not mean you should not be weary of virus files infiltrating your system using the file name of this process!
You should have no more than one instance of ehmsas.exe running on your system at any one time. If you notice more than one of these processes running on your computer, that is a strong indication of a virus infection. If you do not have Media Center installed on your computer but have the associated process running in the background that is another strong indication of a virus infection.
Cause of ehmasas.exe Errors
Ehmsas.exe errors, though not common, do occur. These errors occur for a multitude of reasons, but the most common are the following:
A hardware component is damaged or malfunctioning.
The ehmsas.exe file has been infected with malicious code.
References to ehmsas.exe within the registry have been corrupted.
The ehmsas.exe process was mistakenly deleted by another program.
Another application is conflicting with Windows Media Center.
Windows Media Center did not properly install on your computer.
Common Issues
The Media Center will crash and cite the ehmsas.exe process within the error log
This is a problem that occurs very rarely and has no legitimate fix. Just ensure your operating system is kept up-to-date with the latest security patches. I

f your operating system is up-to-date, then you should consider using System Restore to set your system back to a period when Media Center was working correctly.

The ehmsas.exe process consumes 100% of CPU resources
This can be caused by corruption within the media files folder. 

If you do not have any corrupt files in your media folder, then you should look at the codecs installed on your computer.
Use System File Checker
System File Checker is a built-in Windows utility tool designed to scan and replace corrupted and/or missing system files, which may include files required by enhmsas.exe to function correctly. If a protected (System) file has been corrupted or erased in any way, this tool will replace it using a cached copy or the Windows CD.
You can run this tool by doing the following:
1. You will first need to boot into your computer with full administrative access.
2. Once in, press

+ R, type cmd and click on OK.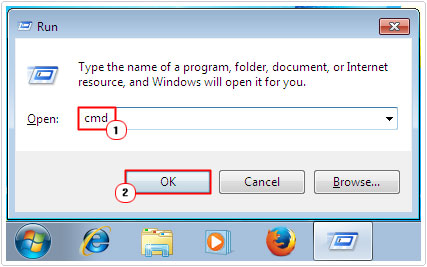 3. When Command Prompt loads up, type sfc /scannow and press Enter.

Note: You may be prompted to put your Windows CD into your CD ROM Drive.
Run a Registry Scan
The Windows registry is the most important part of the operating system, its job is to store all the most sensitive information, such as hardware and software configuration data. A corrupted registry is one of the most common causes for system errors.
Whenever you install an application, or remove an application, changes are made to the registry. These entries made within the registry are sometimes left behind. It's the accumulation of these invalid entries that can and typically does lead to the errors you may be experiencing on your computer.
The registry should be maintained regularly, in order to ensure optimal system performance. Manually editing the registry is possible, but not really practical, especially if you're not an advanced computer user (which is most people). Fortunately, you have registry cleaner tools like RegCure Pro, which are capable of automatically scanning your registry and repairing it where applicable.
For more information on this powerful tool, I suggest you visit the link below: http://www.compuchenna.co.uk/go/regcurepro
Run a Virus Scan
Virus infections are without a doubt the most common cause of problems on our computer systems. A malicious file can make its way onto our systems, and begin to change sensitive settings while corrupting system files. When this occurs, the symptoms can manifest itself in a number of different ways, ehmsas.exe errors being one of them.
In a situation like that, you'll want to run a full scan of your system your current solution (assuming you have one). Ultimately, you want a tool that is capable of detecting and removing malware, worms, adware, spyware, Trojans, and pop-ups, thus, I'd also recommend you checked out my post on the best internet security solutions.
Reinstall Windows
A reinstallation of Windows is probably the easiest way of fixing any software based issues on your computer. Depending on the method you deploy, it could result in you losing all your saved files, programs and computer settings. That's what makes this method unattractive. That said, if you do have your Windows CD and the required level of expertise, then you can go ahead and do that. Check out my post on optimising your system, for step-by-step instructions on how to do that.
Alternatively, there is the reset, refresh and recovery feature, that is available on Windows 8/8.1/10. If you have an older version of Windows, then you'll have to settle with your Windows CD, otherwise you can use this feature. You can find step-by-step instructions on how to use it, on my post CRITICAL_PROCESS_DIED errors.
Are you looking for a way to repair all the errors on your computer?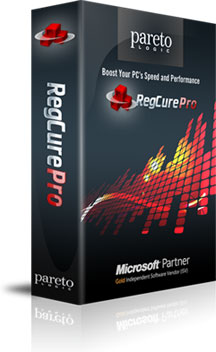 If the answer is Yes, then I highly recommend you check out RegCure Pro.
Which is the leading registry cleaner program online that is able to cure your system from a number of different ailments such as Windows Installer Errors, Runtime Errors, Malicious Software, Spyware, System Freezing, Active Malware, Blue Screen of Death Errors, Rundll Errors, Slow Erratic Computer Performance, ActiveX Errors and much more. Click here to check it out NOW!