Attention
Before you read this tutorial, I highly recommend you check out my resources page for access to the tools and services I use to not only maintain my system but also fix all my computer errors, by
clicking here!
Microsoft Outlook is a mail client application used primarily for sending and receiving emails. It is a tool commonly used on virtually every version of Windows. With that said, one of the main drawbacks of Outlook is the various errors and bugs users encounter on it. The error 0x800CCC13 which you are currently bogged down with will typically represent itself in the following manner:
Reported error (0x800CCC13): Cannot connect to the network. Verify your network connection or modem.
This is unfortunately a fairly common Outlook error, which usually prevents you from receiving or sending email messages. Many users have reported encountering error 0x800CCC13 on the latest versions of Microsoft Outlook.
Users who upgrade to Windows 10 from an older version of Windows tend to be the main victims of this error, as the application is rendered inoperable by the upgrade process. However, despite this fact, there are many things that you can do, all of which I discuss in this post.
What Causes Outlook Error 0x800CCC13?
The Outlook error 0x800CCC13 occurs for a number of reasons. All of which are important when it comes to troubleshooting the problem. With that said, the most common causes are as follows:
The PST file is corrupt. This prohibits the mail client software from working, as it typically will call upon the Outlook database file when carrying out any and all tasks.
The computer has been infected with a virus. A virus could have quite possibly got onto your system, whether it was through a website or email and corrupted important system files, many of which may be required by Outlook for proper functionality.
The computer shut down incorrectly. When the computer is shut down incorrectly, it can sometimes lead to data corruption. These damaged files may in some way be linked or required by Microsoft Outlook.
A hardware component is either damaged or incorrectly configured. A failing power supply unit can damage application files or it could be damaged sectors on your hard drive, prohibiting not just Outlook by various other applications from running correctly.
Symptoms of This Error
When a user encounters the outlook error 0x800ccc13, it can and does manifest itself in a number of different ways on your system, with the most common being as follows:
Certain Microsoft Outlook files being inaccessible.
Microsoft Outlook failing to open.
Important contacts, tasks, notes and calendar data being deleted.
Inability to send or receive Outlook emails.
Unable to saves changes to the PST file.
How to Fix It
With all of that said, there are a number of things that a user can do to fix this error. Fortunately, this is a fairly narrow error, which means, you'll have one solution that will fit all situations.
Anyway, continue reading for the many solutions that have all proven successful at fixing the common Outlook error 0x800CCC13.
Use Outlook PST Repair
The most efficient and effective way of repairing the error 0x800ccc13 is through the use of the Outlook PST repair tool. This tool is especially designed to tackle errors on Microsoft Outlook. It has an array of features some of which are designed to enable you recover deleted and lost data. The user need only download, install and run the tool and they will be able to access their PST file and pick and choose which aspects of it they would like to recover.
Once it has recovered your PST file, it will allow you to pick and choose where you would like to save it on your computer, which is ideal for migration purposes. This tool also comes in multiple languages, so people from outside of the English speaking world can easily take use of it. It's also capable of recovering lost or forgotten passwords, which is another handy feature.
To summaries the features of Outlook PST repair:
It repairs files, recovering all of your Outlook files that have been corrupted, such as emails, notes, contacts, calendars, journals etc.
It can split your PST file, which will solve the issue of an oversize PST file. If the PST file exceeds its designated size, it will produce an error, splitting the file into two allows you to archive portions of it, while creating space for new data to be added.
Outlook PST repair works with all versions of Microsoft Outlook.
A recovered PST file can be saved in a number of different file formats, such as HTML, DOC, and RTF.
This tool sports a user friendly interface, which makes it easy and simple to use. All of its features are easily accessible and well marked, making it ideal for beginner and novice users.
With all of that said, you can pick this powerful tool up from here:
CLICK HERE TO CHECK OUT OUTLOOK PST REPAIR

The solution(s) below are for ADVANCED level computer users. If you are a beginner to intermediate computer user, I highly recommend you use the automated tool(s) above!
Edit the Window Registry
The Windows registry is an integral component of the operating system, and thus an important aspect in the smooth running of its applications. With that said, there is a registry fix that users have deployed in the past to fix the error 0x800CCC13.
WARNING: This is a manual registry edit, so it can be dangerous, so please do take precautions as any wrong modification to the registry can render your system inoperable.
For step by step instructions on how to edit the registry, simply do the following:
1. First, boot into your computer with administrative rights.
2. Then press

+ R, then type regedit and click on OK.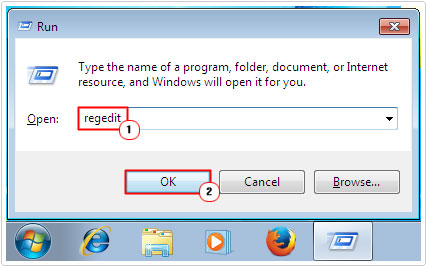 3. Once the Registry Editor loads up, navigate to the following path:
HKEY_LOCAL_MACHINE/SOFTWARE/Microsoft/Windows/CurrentVersion/Run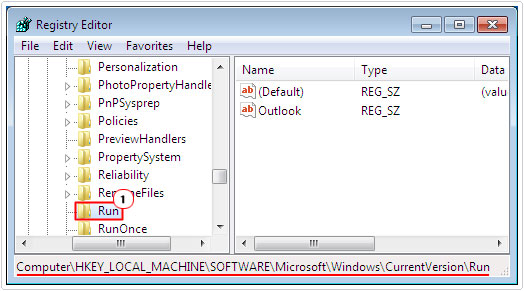 4. Then locate the Outlook registry string, right click on it and select Delete.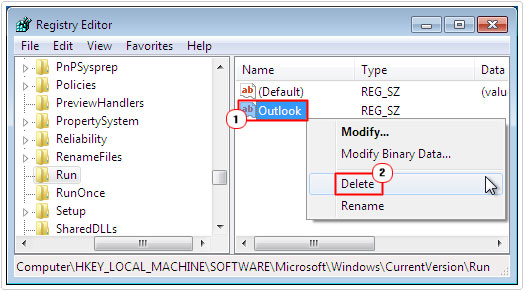 5. Then shutdown Registry Editor and restart your computer.
Use Microsoft Update 2816934
If you're experiencing this same error 0x800CCC13 on a MS Exchange based network setup, then there is a Microsoft fix that you can download and install to fix it. This fix entails updating your MS Exchange to SP3 to fix the problem, for additional information on how to do this, visit the following link: https://support.microsoft.com/en-us/kb/2816934
Use System File Checker
The error 0x800CCC13 is known to appear due to corrupted system files. A poor or intermittent internet connection is also capable of causing this error. Anyway, in order for you to fix a corrupted system file, you will need to run system file checker. To run this tool, simply do the following:
1. First, boot into your computer with full administrative rights.
2. Then press

+ R, then type cmd and click on OK [Windows 8/8.1/10: Press

+ X and click on Command Prompt (Admin)].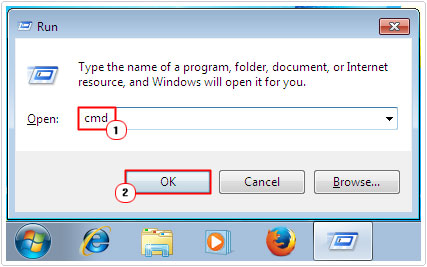 3. Once Command Prompt loads up, type sfc /scannow and press Enter.

The computer system should then proceed to scan and replace any corrupted system files that it finds. Once it'd finished, close Command Prompt and launch Microsoft Outlook.
Run Netsh Winsock Reset
If you're still experiencing the error 0x800CCC13 up to this point, all hope is not lost. Another command that many users have used in the past to fix this problem entails resetting the Winsock. A simple command, which can be done by doing the following:
1. First, follow steps 1 – 2 of Use System File Checker.
2. Once Command Prompt loads up, type netsh winsock reset and press Enter.

This command will reset your Network adapter back to its default settings, which should fix the problem – depending on the circumstances that lead to the error.
Are you looking for a way to repair all the errors on your computer?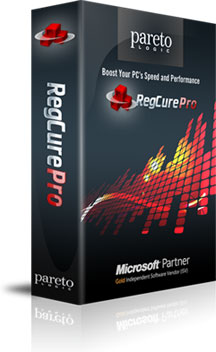 If the answer is Yes, then I highly recommend you check out RegCure Pro.
Which is the leading registry cleaner program online that is able to cure your system from a number of different ailments such as Windows Installer Errors, Runtime Errors, Malicious Software, Spyware, System Freezing, Active Malware, Blue Screen of Death Errors, Rundll Errors, Slow Erratic Computer Performance, ActiveX Errors and much more. Click here to check it out NOW!