Attention
Before you read this tutorial, I highly recommend you check out my resources page for access to the tools and services I use to not only maintain my system but also fix all my computer errors, by
clicking here!
This has happened to me on more than one occasion. I setup Microsoft Outlook for my new email account, and I use it, without fault for several months, even years, in some cases, until suddenly, it stops working. So instead, every time I turn it on, I receive the following error message:
Receiving and Sending reported error (0x800CCC92): 'Your e-mail server rejected your login. Verify user name and password for this account in Account Settings.'
Ones initial reaction is to wonder why this is happening, especially if you haven't altered any of your account settings in the past couple of weeks, and your email account is still active and working fine.
Well the simple answer to error 0x800ccc92 is that it's usually encountered while users attempt to transmit an email. However, this error 0x800ccc92 can and does occur while users attempt to receive an email, so it's a general email that encompasses both receiving and sending.
There are also a number of negative ramifications attached to this particular error, data loss being the most common one. The Microsoft Outlook PST file can also be rendered unreadable or inaccessible. Intermittent, freezing and hanging issues are also positive signs of this outlook error.
Cause of Error 0x800CCC92
One of the most common causes of this error is the corruption of the PST file, which could be due to an incorrect configuration or setting, or the PST file reaching its size limit. Failure of the STMP and POP3 protocols in the database server connection is also capable of causing this error, prohibiting Outlook from receiving and sending emails.
Other causes involve the improper synchronization between the server and Microsoft Outlook, the use of an invalid password and/or username, Microsoft Outlook being shutdown incorrectly or abruptly, a virus infection of a required Outlook .DLL file, and various other system issues; a synopsis of the causes are as follows:
Incorrect password and/or username
Microsoft Outlook PST file is corrupted
Microsoft Outlook PSF file has reached its size limit
A virus has adversely affected Microsoft Outlook's ability to send and receive emails
Microsoft Outlook has been configured incorrectly
A failure within the POP3 and SMTP protocols on the server side
Failed synchronisation between Microsoft Outlook and the Server
Fixing This Error
This is a common error with a number of different methods that one can use to fix this issue. Below are the methods that have successfully solved this problem in the past, so if one method doesn't work, try another.
Check Microsoft Outlook Settings
The first thing you will want to do is check you're POP3/SMTP and login settings, to ensure everything is setup correctly; this can be done, by doing the following:
1. First, ensure you've booted into your computer with administrative rights.
2. Then double click on the Microsoft Outlook Icon to load it up.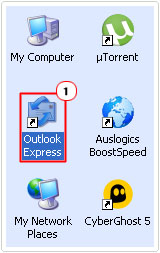 3. Once Microsoft Outlook loads up, click on Tools -> Accounts.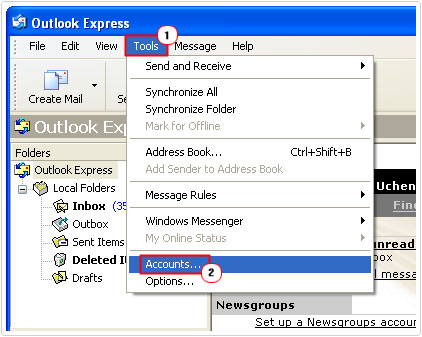 4. This will bring up Internet Accounts, from here, click on the Mail Tab, then double click on your Mail Account.
5. When your Mail Properties applet loads up, click on the Servers Tab, then verify that the settings are correct.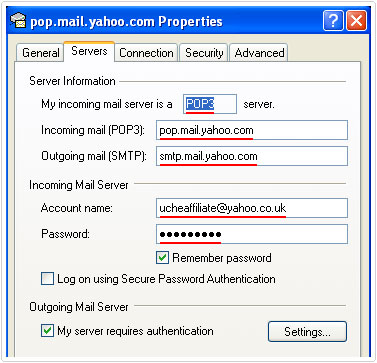 Note: You should be able to find the server settings for your mail account online.
If any settings are found to be incorrect, then you can change them from here, such as your Account name, Password and Server Information.
Use Outlook PST Repair
Outlook PST repair is a tool designed to repair and recovery outlook data. If the current error 0x800ccc92 is due to the corruption of your outlook PST file, then this tool will fix it. Outlook PST repair is also equally adept at recovering lost emails, password protected files and contacts, making the benefits to using this tool, twofold.
Anyway, for more information on this tool, I suggest you visit the following page: http://www.compuchenna.co.uk/go/outlook
Run Inbox Repair Tool
The PST repair tool is another thing you should look at, when all other methods fail to yield the desired result. You can download this tool from Microsoft's Server.
The PST repair tool is designed to scan, detect and repair this particular error, with its built-in algorithm which enables it to effectively repair corrupt PST files in a matter of seconds.
This tool is operational and most versions of Windows, so that shouldn't be much of an issue. Anyway, the instructions to access and utilise this tool are as follows:
1. All you need to do is access the following website: https://support.microsoft.com/en-us/kb/272227
2. The following web page gives you the option of automatically or manually starting inbox repair tool; for novices, you will want to choose the automated option.
Maintain PST Data Size
If the PST exceeds its size limit, then it can lead to a host of unique problems for you, with the error 0x800CCC92 being one of them. When you optimise the PST file it will not only prevent this error from reoccurring, but it will also improve the overall performance of the application. To optimise Microsoft Outlook, just do the following:
1. First, ensure you've booted into your computer with administrative rights.
2. Then double click on Microsoft Outlook Icon.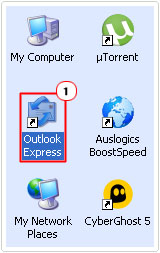 3. Once Microsoft Outlook is running, click on Tools -> Options.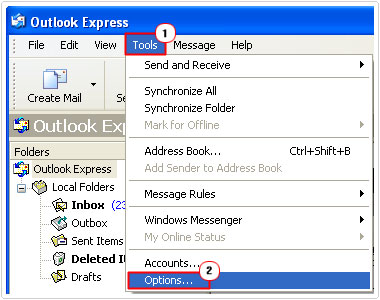 4. From the Options applet, click on the Maintenance Tab, and then click on Clean up Now.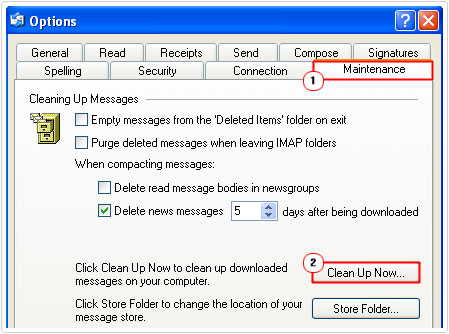 5. When the Local File Clean Up applet loads up, click on Compact.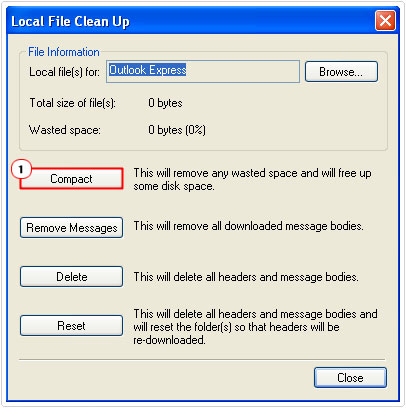 Note: Alternatively, you can click on Remove Messages, to trim the number of emails in your Inbox.
Update Windows
Another method that has proven to fix this problem, although it's more of a long shot than a sure-fire way of fixing this error, is to download the server service pack for Exchange.
For more information on how to access the appropriate pack, visit the following page: https://support.microsoft.com/en-us/kb/836993
Download RegCure Pro
Another method that you can use to repair error 0X800ccc92 is to use RegCure Pro. This is an optimisation tool that was designed to scan, detect and repair a plethora of errors on your computer. A full scan of this application should result in a much faster and smoother system.
Understanding of what causes slowdowns and errors in your system is very important. There are so many reasons why Windows errors occur, some of these reasons may include spyware, malware, viruses or incorrectly install applications. A system can, over time accumulate active x, registry and system errors. The registry (as a result of the things you do on your system), will invariably rack up errors. There's very little that one can do about this, as they accumulate due to you modifying, installing and removing your applications.
Over time, these conflicts and errors will start to add up, slowing down your system quite significantly. This is because when, for example you uninstall an application, the computer may not remove every single file from your system, and in some cases, may leave behind registry entries, which may adversely affect the functionality of your system. Most computer users are completely oblivious to this fact, but start to notice the ill effects as they become more glaring. The regular maintenance of your computer is integral to the longevity of your system.
With that said, I highly recommend that you download and use RegCure Pro, and use it, not only to fix this error, but also to maintain the stability and performance of your computer. This tool has already proven that it is highly capable of locating and repairing a plethora of Windows errors, and it's also capable of deleting junk files, decreasing your systems startup time, defragging your hard drive; removing malware, and repairing the registry. With that said, you can pick this tool up here: http://www.compuchenna.co.uk/go/regcurepro
Are you looking for a way to repair all the errors on your computer?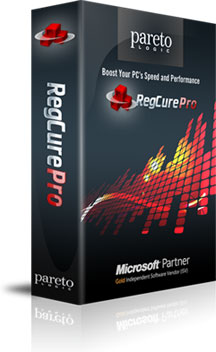 If the answer is Yes, then I highly recommend you check out RegCure Pro.
Which is the leading registry cleaner program online that is able to cure your system from a number of different ailments such as Windows Installer Errors, Runtime Errors, Malicious Software, Spyware, System Freezing, Active Malware, Blue Screen of Death Errors, Rundll Errors, Slow Erratic Computer Performance, ActiveX Errors and much more. Click here to check it out NOW!