Attention
Before you read this tutorial, I highly recommend you check out my resources page for access to the tools and services I use to not only maintain my system but also fix all my computer errors, by
clicking here!
LSASS is an abbreviation for Local Security Authority Subsystem Service. LSASS is one of many processes that operate in the background during a Windows session. The purpose of this specific process however, is to monitor and enforce certain security policies. Since it's a process required by your operating system, unless you're fully aware of its true functionality, you should never attempt to disable and/or delete it.
Making alterations to Windows processes can, if done incorrectly, render your system inoperable.
What Does It Do?
So what exactly does this process do? Well, just like the vast majority of processes running on your computer during a Windows session, it does the majority of its work in the background, which means you won't notice much of what its doing. However, two specific functions that the Lsass handles, that you likely make use of is the user logins and user passwords. The other things it does like writing to your operating systems security logs, are things that are most probably inapplicable to you.
What Causes The Lsass Error?
An error will typically occur when the Lsass.exe file is corrupted, obsolete, invalid, broken or damaged. Virus/Malware infections are common culprits for errors generated by this service. The Windows registry, which is a database system where all system configuration and settings data is held, is also vulnerable to corruption, a corrupted registry typically results in a number of different ailments with Lsass related errors being but one of them. Because of that reality, it's very important that your registry is regularly maintained, and that you regularly scan your system for malware/viruses. Using Windows system restore to revert your system back to a working state is another possibility not readily utilised.
If your currently battling with an Lsass error, then there are a number of symptoms that your system make exhibit, these are as follows.
Your computer will restart randomly.
Your operating system will prevent you from logging in.
The operating system may lock you out, preventing you from using the computer altogether.
When it comes to fixing the Lsass error, there are a number of things that you can do, many of which are straightforward whereas others may require a little bit of expertise.
Continue reading for the various steps that you should take to effectively rid your system of this error.
Use Anti-Virus Software
Because a great many Lsass errors are the result of malware/viruses, the first thing that you should consider doing is installing an anti-virus program on your computer (assuming you don't have one already). There are tons of different anti-virus programs out there; fortunately I've written a post on the best ones, that I think you should check out here. If you already have an anti-virus program on your computer, then the next steps that you should take are as follows:
1. Update the virus definitions of the malware removal tool.
2. Once you've done that, disconnect from the internet and boot into safe mode. If you don't know how to do this, then follow the instructions on my post on removing Trojan horse viruses.
Note: When you boot into safe mode, most of the additional services that runs in the background during a normal Windows session, will be disabled, this will allow your anti-virus program to scan every single file on your computer for viruses.
3. Once you've successfully booted into safe mode, run a full scan of your system.
Install Windows Update
After you have finished scanning your computer, you will need to restart your system and then install a vital update for this particular error. This update is designed to strengthen the security of your operating system, which in turn will protect it against future attacks. To install this update, simply do the following.
1. First, load up your browser window.
2. Then visit the following page: http://technet.microsoft.com/en-us/security/bulletin/ms04-011
3. Once there, click on Download the update next to your version of Windows, then follow the onscreen instructions to download and install the update.

Note: Additionally, you may want to download and install the latest service pack for your operating system.
1. In order for you to do this, simply visit here: http://search.microsoft.com/en-us/search.aspx
2. Then search for [Windows Version] Service Pack and press Enter.

Using System Restore
Depending on the severity of the computer error, another method that you can use to repair your computer is to use system restore. Typically you would be able to access this System Tool from the Start button, but if the Lsass error that you've encountered on your computer is severe, then there is a chance that your system may get stuck in a boot-reboot cycle, anytime you attempt to use system restore.
If you find yourself in that situation, then you will need to access System Restore through Command Prompt. To do that, do the following.
1. The first thing you'll need to do is boot into Safe Mode with Command Prompt. For information on how to do that, check out my post on Trojan horse viruses.
2. Once you've booted your computer into Safe Mode, log in as the Administrator.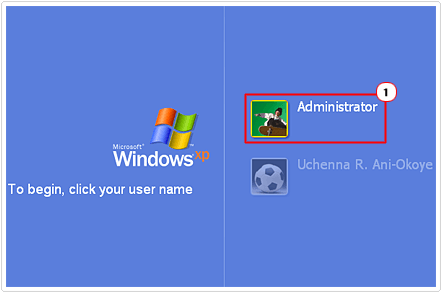 3. Once you've logged in, Command Prompt should pop up, simply type %systemroot%\system32\restore\rstrui.exe and press Enter.

4. This will bring up Windows System Restore, from here; you should follow the onscreen instructions to restore your system back to a previous state.
Note: For more information on how to effectively use this system tool, I recommend you check out my tutorial on the Windows System Restore.
Clean the Registry
If you've scanned your system and removed any infections that it found, but are still getting the Lsass error, then the error you're facing may be due to a corrupt and/or damaged configuration setting. In which case, you will need to use a professional registry cleaner program to scan your registry and remove any redundant, corrupt, obsolete or damaged registry entries.
Registry cleaners are programs that are specially designed to scan and detect any infractions within your registry, many of which are known to cause errors such as the Lsass error. These programs also have the ability to either repair or restore damaged files.
There are many registry cleaner programs out there, but the one that I personally recommend is RegCure Pro, and that's because of its ability to effectively scan, detect and repair system faults. For more information on this product, I suggest you visit here: http://www.compuchenna.co.uk/go/regcurepro
Once you have downloaded, installed and run this registry cleaner program, your computer should be free of this error. In addition to that, you should also notice a significant performance boost, as these cleaner tools are also designed to optimise your computer.
Backup Your System
The best solution to a problem is always prevention. Your primary objective should be to prevent errors such as the Lsass error from ever occurring, and in order for you to do that, you will need to be a little more cautious when surfing the internet, downloading files and watching videos. With that said you should also consider adopting some form of backup, that way you will be able to ensure that you're most important documents and files are at least safe in the event you encounter the Lsass error again, and it leads to a system crash.
There are various methods of backing up your system, such as copying certain files to another medium, like an external hard drive or flash drive. Or you could install an additional internal hard drive and schedule a backup application to regularly save the contents of certain folders to that hard drive. However, before you make any decision on which method you would like to utilise for the safeguarding of your system, I suggest you check out my tutorial on how to back up files.
Are you looking for a way to repair all the errors on your computer?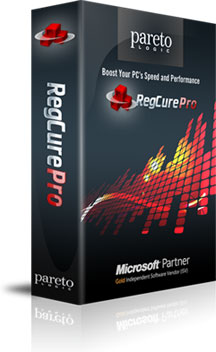 If the answer is Yes, then I highly recommend you check out RegCure Pro.
Which is the leading registry cleaner program online that is able to cure your system from a number of different ailments such as Windows Installer Errors, Runtime Errors, Malicious Software, Spyware, System Freezing, Active Malware, Blue Screen of Death Errors, Rundll Errors, Slow Erratic Computer Performance, ActiveX Errors and much more. Click here to check it out NOW!