Attention
Before you read this tutorial, I highly recommend you check out my resources page for access to the tools and services I use to not only maintain my system but also fix all my computer errors, by
clicking here!
Depending on your level of expertise and familiarity with the internet, it's more than likely that you've heard of 'cookies'. You're understanding of them however, may be that they are malicious pieces of code that are used to spy on your every move while surfing the internet, or you might be of the more informed or positive view, and think that they are devices designed to make your surfing experience are more pleasurable one. In this guide, I will attempt to clearing up any confusions while answering the question "how do I delete cookies?"
Despite what you may or may not have heard, cookies are not programs. They don't carry out any specific tasks. They are basically small text files, which any user could open using a standard word-processing tool. In most cases, the information contained in them will include the URL of a site and any unique user data.
How Does It Work?
Cookies are known by a number of different names such as browser cookies, web cookies and HTTP cookies. They are essentially small text files (as described above) that are stored in your web browser when you access a website that uses them, information about your web browser preferences, and settings will then be stored inside the file. Once you leave the website, this cookie file remains on your computer, so that when you come back to the site, the information contained within the file can be sent to the server hosting the website, notifying it of your past activities. Cookies were originally created as a mechanism for storing ecommerce information, such as shopping cart data, or for storing your activities on a website, such as login passwords, web browser history, and timestamps.
Pros of Cookies
The sophistication of a cookie varies. Some of them may contain only simple data, whereas others are capable of storing the length of time you've spent on a specific website, all the page links you clicked on, and even your colour scheme and page layout preferences. Shopping cart information (as mentioned above) can also be stored inside them.
The range of data that can be stored within these files, knows no bounds, making them highly beneficial, and conserving a considerable amount of your time while surfing the internet. Online shopping for example would be extremely difficult without cookies.
Cons of Cookies
There is this air of paranoia that exists when the idea of organisations, both large and small, storing personal information about you is raised. Although the information that is stored is neither exceptional or secret, many people are just turned off by the idea of their name being added to marketing campaigns, so that they can be better targeted for certain offers. I say, for people who have such concerns, they'd be better served blocking cookies altogether.
When cookies were first introduced, there was a lot of controversy surrounding them. People felt that they were sneaky, as they essentially used your computer to store personal information about your browser experiences, without warning. This information could then be used to create a fairly vivid picture of your browsing habits.
The Law on Cookies
Most websites that you'll visit today, use cookies in one way or the other, however, the vast majority of internet users are totally oblivious to this, as the cookies work seamlessly in the background. Up until not so long ago, it was left up to the individual user to determine whether or not they wanted to allow or block cookies. However, from May 2012, a new law was put into place, which stipulated that website owners seek the express permission of the internet user before using cookies for the purpose of storing and retrieving browser data.
Because of this new law, you'll find that many websites now draw your attention to the new policy on cookies. This is typically done the first time you visit the home page.
You should not be put off by this, as it's more than likely you were already sharing information with the site before, without knowing. You may want to click on the appropriate button to confirm that you are aware of the new cookie policy; however it makes no difference if you decide to ignore it.
For the time being, we can expect websites to continue to use cookies for the purposes of storing and retrieving user browsing data in order to continue enhancing our browsing experience. The risks to using cookies are minimal, so you needn't be put off by them, despite the prompts that we're now all become accustomed to.
The ICO (Information Commissioner's Office) in the UK will now be monitoring websites to ensure that they are in compliances with this new legislation, so site owners will not be able to avoid these regulations.
Despite the new law, it's still possible for you to alter the way in which cookies are stored on your system. The sole purpose of this law was primarily to ease the concerns of the end user about their privacy and personal data online.
Deleting the Cookies on Your System
Despite the harmless nature of cookies, for some people, they may still feel somewhat unnerved by the idea of their browsing habits being stored and retrieved by a web server.
Because of the potential threat of hackers retrieving this data from your system, most browsers today make controlling the way cookies interact with your system fairly simple.
Users are given the option to either delete individual cookies or all the cookies currently stored on their computers. With that said, I suggest you continue reading for instructions on how to carry out this task using a number of different methods and browsers.
Using ParetoLogic Privacy Controls
When it comes to deleting cookies from your computer, the easiest way for you to do it, is by using software. When using the right application, it can and will make the whole process a simple point and click affair. That is why I recommend users (especially novices) use ParetoLogic Privacy Controls. ParetoLogic Privacy Controls is one of the most powerful shredding and removal of personal information tool. So it's a highly credible tool. Anyway, to remove cookies with this tool, simply do the following.
1. First, download ParetoLogic Privacy Controls from here: http://www.compuchenna.co.uk/go/privacy
2. Once you've finished installing ParetoLogic Privacy Controls, double click on its desktop icon to run it.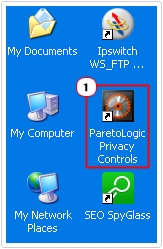 3. This will bring up ParetoLogic Privacy Controls; from here, simply click on the Start Scan button.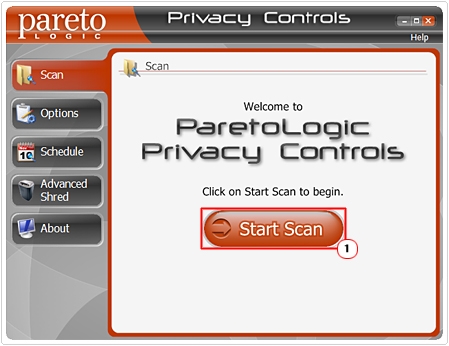 4. Once it's finished scanning your system, make sure the box next to Internet Browsing History is checked (by default all the boxes should be ticked), then click on Remove.
Using Google Chrome
The process of deleting cookies using Google Chrome is not too difficult. It gives you the option of deleting all of the cookies at once or individually. Instructions on how to do this is below.
1. First, load up Google Chrome, by double clicking on its desktop icon.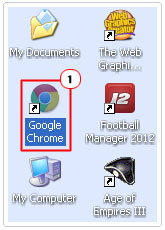 2. Once Google Chrome loads up, click on the Three Horizontal Lines icon, in the top right hand corner, and then select Settings.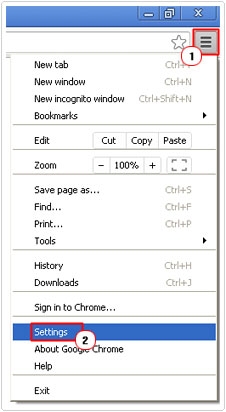 3. This will take you to the Settings screen, from here, scroll down and click on Show advanced settings.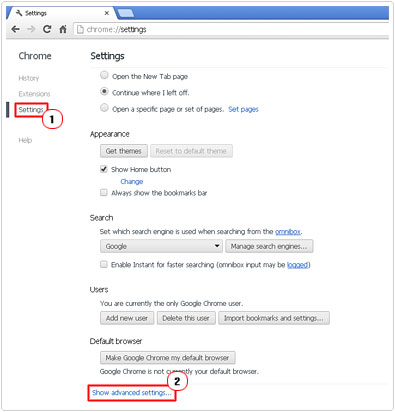 4. Once you've down that, scroll down to Privacy, then click on Content Settings.

5. A Content Settings applet will pop up, click on  under Cookies.
6. This will bring up Cookies and site data; from here you can click on Remove All, to delete all the cookies.
7. Alternatively, you can click on the Cookie you would like to delete, and then click on the X button beside it.

Using Firefox
Firefox offers the user the same options of either deleting all cookies or deleting individual cookies. Anyway, to use this tool, simply do the following.
1. First, load up the browser by double clicking on the Firefox desktop icon.
2. Once Firefox has loaded up, click on Tools -> Options.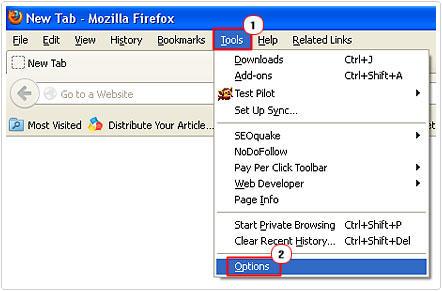 3. Once the Options applet loads up, click on the Privacy Tab, and then click on remove individual cookies.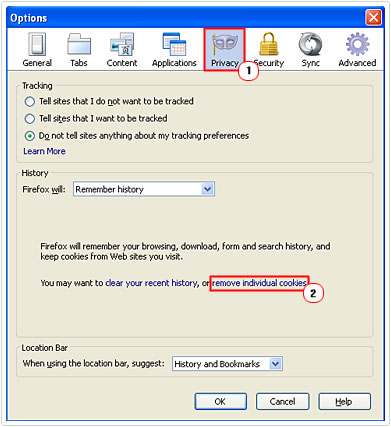 4. This will bring up the Cookies applet; from here you can click on Remove All Cookies.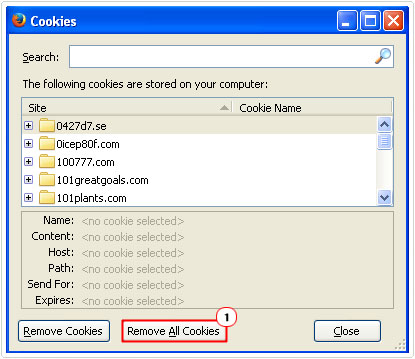 5. Alternatively, you can select the Cookie(s) you would like to remove, and then click on Remove Cookie(s).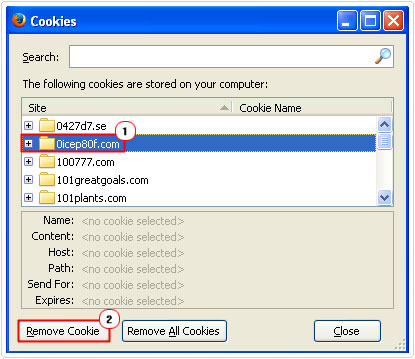 Using Internet Explorer
Internet Explorer is similar to the previous two browsers, only a little more grassroots, as the user is given the option to actually modify their cookie(s). Anyway, to remove cookies with this browser, do the following.
1. First, load up the browser by double clicking on the Internet Explorer desktop icon.
2. Once Internet Explorer loads up, click on Tools -> Internet Options.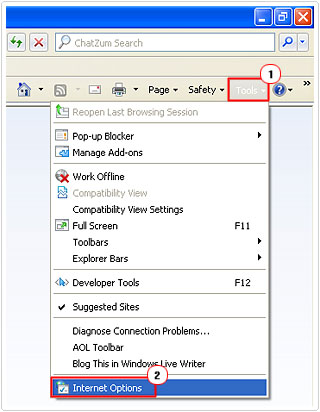 3. This will bring up the Internet Options applet, from here, click on Settings under Browsing history.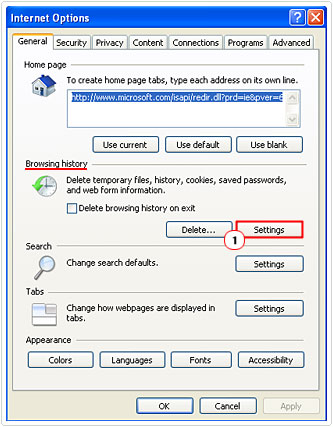 4. This will bring you to the Temporary Internet Files and History Settings applet, from here, click on View files.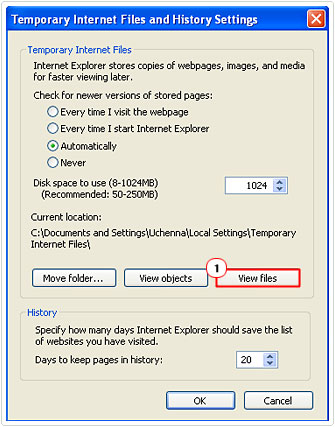 5. You should be taken to the Temporary Internet Files folder, from here you can right click on the Cookie you would like to remove, and then click on Delete.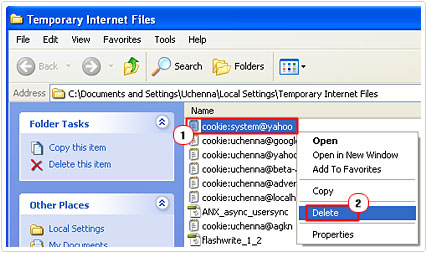 Are you looking for a way to repair all the errors on your computer?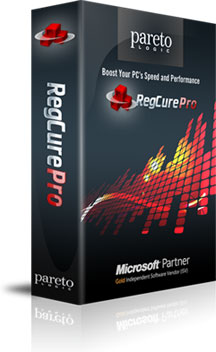 If the answer is Yes, then I highly recommend you check out RegCure Pro.
Which is the leading registry cleaner program online that is able to cure your system from a number of different ailments such as Windows Installer Errors, Runtime Errors, Malicious Software, Spyware, System Freezing, Active Malware, Blue Screen of Death Errors, Rundll Errors, Slow Erratic Computer Performance, ActiveX Errors and much more. Click here to check it out NOW!