Attention
Before you read this tutorial, I highly recommend you check out my resources page for access to the tools and services I use to not only maintain my system but also fix all my computer errors, by
clicking here!
Hpwuschd2.exe is a non-system process file developed by Hewlett-Packard belonging to the HP Software Update program. This particular file is digitally signed, which means it has been tested by Microsoft to be a legitimate and optimally functioning file within a Windows environment.
What Is Hpwuschd2.exe?
Hpwuschd2.exe is a process associated with the HP Product Assistant tool utilised by the HP Software Updater component. The HP Update Scheduler uses the hpwuschd2.exe process to check for new updates for the HP application(s) you have installed on your computer.
How Does It Start?
The default location for the hpwuschd2.exe process is as follows:
C:\Program Files\HP\HP Software Update\HPWuSchd2.exe
The registry key for this process is saved within the following location:
HKLM\SOFTWARE\Microsoft\Windows\CurrentVersion\Run
Registry keys stored within this location are what are called startup keys, used for launching specific applications during system boot up. When the hpwuschd2.exe component is started it will immediately access Windows Task Scheduler and create a new task, of which it will use to launch itself at certain intervals to check HPs servers for software updates.
Is Hpwuschd2.exe Dangerous?
For the most part, hpwuschd2.exe is safe, and will not harm your computer in anyway.
Can You Remove It?
As it is a non-system process, you can remove it because it's not integral to the smooth functionality of the operating system. It's always best to check the various processes running on your computer, as you don't want negligible programs using up system resources.
Hpwuschd2.exe a process created by Hewlett Packard for the HP Software Update program can be very easily removed by simply uninstalling the Software Update Scheduler in Add or Remove Programs.
Hpwuschd2.exe Recommendation
There are many different processes that run in the background of your computer, however I'm always of the belief that if it's not an internet security tool, such tools that check for updates for applications running on your computer, are best disabled.
This is because that have a tendency to adversely affect system performance, whether it's boot up times, often generating nagging issues and error messages while the computer is starting, they also slow down your internet connection, which depending on your connection speed can be a serious issue, but the most annoying thing about them, is their tendency to install applications without your acknowledgement.
When it comes to the hpwuschd2.exe process, it's not uncommon for it to crash computers. Moreover, if your HP printer works without any hiccups, then there really is no need to have this process running on your computer. You should only ever seek to update drivers and applications when you have an actual program, in which circumstance this tool will come in handy, so it's a double-edged sword, finding that right balance.
Is Hpwuschd2.exe Resource Hungry?
This process isn't known to consume a lot of resources that said it is always best practice to keep track of what you have running on your computer at all times. Using Microsoft System Configuration Utility it is possible for you to enable and disable processes as you deem fit.
You can access this utility by doing the following:
1. First, boot into your computer with full administrative rights.
2. Then press

+ R, type msconfig and click on OK.
3. Once System Configuration Utility loads up, click on the Services Tab to access all the running Processes on your computer.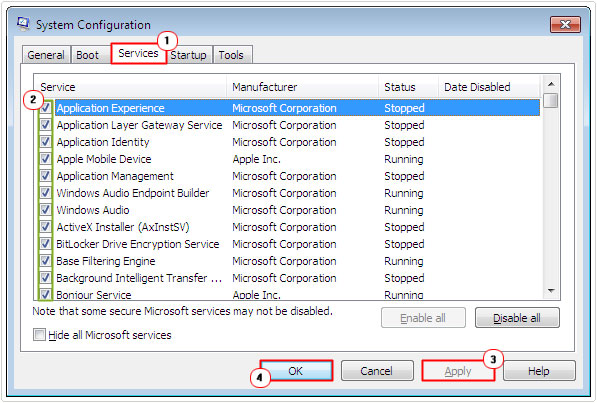 Note: To disable a process, simply un-tick the box next to it and click on OK.
The Dangers of Hpwuschd2.exe
As this process is a legitimate executable file, that comes bundled with the HP drivers, pre-installed on the system, it's not uncommon for hackers to create viruses that disguise themselves as this legitimate file.
Many of these malicious files will have a name that is similar, with the only giveaway being its stored location, as the file will be saved in a location other than its default (as mentioned above). Other malicious files will use a file name that appears to be similar, but with a slight difference, such as a number substituting a letter.
While, there aren't any viruses, malware or Trojans currently known to disguise them-selves as this particular file, you should still be on the lookout for files that resemble this process stored in the wrong location on your computer.
You should also check to ensure you do not have more than one instance of this file running on your computer at any one time. Multiple instances of this file running in the background (which you can verify using Windows Task Manager) are usually strong indications of a virus. Also, if you don't have a HP product installed on your computer that is also a dead giveaway that your system may be infected.
Common Issues
The Process Will Report Usage Information
This is an intentional component of the tool, as the purpose of it is to send key information back to HP, which they can then use to make improvements to their application. However, this feature can adversely affect system performance, so if you're having any issues with it, it may be best for you to disable it.
The Process Will Consume Excessive Amounts of Resources
There are a number of users that report the hpwuschd2.exe process consuming a considerable amount of system resources with no noticeable benefit to their system.
What Causes These Issues?
There are a few things that may occur in your system leading to problems with this process. That said, of the various causes, the most common are as follows:
Corrupt or damaged HP drivers
Corrupted or missing hpwuschd2.exe file
How to Fix These Errors
The most common cause of errors with this particular process is corruption or a missing file. Fortunately, there are a number of things that can be done to rectify this problem. See below, for the most common solution for these issues.
Run a Registry Scan
When it comes to errors like this, there is a good chance that the problem may be due to a corrupt registry. Corruption within the Windows registry is capable of manifesting itself in a number of different ways on your computer. Such as the inability to run certain Windows components, random error messages etc. To fix this problem, you will need to run a full registry scan of your computer, using the professional registry cleaner tool RegCure Pro.
Registry cleaner tools are capable of detecting, removing and/or repairing corrupt entries within the registry, these tools (such as RegCure Pro), are also capable of optimising system performance, making them multifaceted programs.
With that said, you can acquire this powerful tool (RegCure Pro), from the following link:
CLICK HERE TO CHECK OUT REGCURE PRO
Run a Virus Scan
It's not uncommon for a computer to be infected with a virus, leading to a plethora of problems, including issues related to the hpwuschd2.exe process. Thus, in order to rectify such problems, you will need to run a full virus scan of your computer. For this particular task, I would have to recommend you used SpyHunter, and that's because of its efficiency and ability to repair damaged Windows component.
Currently one of the best antimalware tools online today. You can download SpyHunter from here:
CLICK HERE TO CHECK OUT SPYHUNTER
Note: This tool has built in real time protection, which means, once it's up and running, it will not only detect and remove the current virus files on your computer, but will also prevent new ones from making their way onto your system.

The solution(s) below are for ADVANCED level computer users. If you are a beginner to intermediate computer user, I highly recommend you use the automated tool(s) above!
Reinstall Hpwuschd2.exe
Another thing you'll want to do if you're having problems with this process is to reinstall it. However, in order to do this, you will need access to the original program, which you can do from the following link: http://support.hp.com/us-en/document/c01631295
Alternatively, you can use the original installation CD for your HP product. I guess it depends on what best suits you.
Are you looking for a way to repair all the errors on your computer?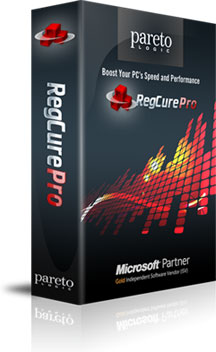 If the answer is Yes, then I highly recommend you check out RegCure Pro.
Which is the leading registry cleaner program online that is able to cure your system from a number of different ailments such as Windows Installer Errors, Runtime Errors, Malicious Software, Spyware, System Freezing, Active Malware, Blue Screen of Death Errors, Rundll Errors, Slow Erratic Computer Performance, ActiveX Errors and much more. Click here to check it out NOW!