Attention
Before you read this tutorial, I highly recommend you check out my resources page for access to the tools and services I use to not only maintain my system but also fix all my computer errors, by
clicking here!
The gaming industry is forever on the up-and-up, and with the continuous arrival of new approaches to gaming, we can predict the future is very bright. With all that said, the PC is amongst the most popular mediums for gaming. But it's not flawless. Problems can and do regularly occur when attempting to install a game, for example. Of course, the chance of this happening does decrease, when said gaming titles are acquired through legal avenues.
It's no longer a hidden secret that a lot of gamers today like to acquire their games through illegal crack sites. People who go down this avenue are more likely to encounter problems with the application itself, due to virus infections and the like. Downloading pirated content off the web is illegal and punishable by the law.
Isdone.dll on the other hand is a dynamic link library; this means it was designed with a specific feature set that the operating system uses in order to complete certain tasks. Dynamic link library files are required by the computer to carry out your day to day activities, and they are stored in the virtual database, referred to as the registry. This particular DLL file (isdone.dll) is used by the operating system when playing games, the job of the file is to give your system the necessary information it requires while running games.
When installing things on your computer, there are so many things that can and typically do go wrong; these issues are accompanied by their own error messages. One of such error message(s) is the following:
ISDone.dll is missing
Isdone.dll as a DLL file resides in the System32 folder on 32-bit operating systems and in the SysWOW64 folder on 64-bit systems.
Isdone.dll as a file is integral to the successful installation of a number of different applications, not exclusively games, but typically graphic demanding applications. It's for these reasons why the missing file error message occurs most often when the end user is attempting to install a game.
There are several known culprits behind this error message, which range depending on several factors.
Error Causes
When it comes to DLL errors, they are typically caused by corrupt or deleted keys within the computers registry, and although the system will usually be operational despite said error(s), the problems it does cause are said to be system breaking.
When it comes to isdone.dll errors, the most common causes are the following:
System memory (RAM) is either insufficient or faulty.
The Windows registry has been corrupted.
The Isdone.dll file has been corrupted or erased.
Hardware faults manifest themselves in a number of ways, whether it is in the form of error messages or general system instability. When attempting to rectify this problem, you'll need to consider everything.
How to Fix It
Isdone.dll errors and DLL errors in general are typically due to software faults, thus, the solutions should be confined to a software solution. However, it's not out of the question for a hardware fault to cause said problems.
To follow are a number of solutions that have proven very effective at neutralising this problem.
Run a Registry Scan
One of the main causes for isdone.dll errors is the corruption of the Windows registry. If you don't know what the registry is, it's basically a large database, used by the operating system for storing all the most vital software and hardware settings data, used continuously by Windows when reading files, running applications, playing media etc.
Although the registry is the most important area of the operating system, it's continually the root cause of most of the problems you may face on your computer. Thus, this is the most likely cause behind the isdone.dll error and it's for this reason you will need to use a professional registry cleaner tool, such as RegCure Pro to fix it.
RegCure Pro is a relatively easy program to setup and run, it scans, detects and repairs your registry; it optimises your hard drive and also scans and removes viruses from your system.
For access to this powerful tool, I suggest you click on the link below:
CLICK HERE TO CHECK OUT REGCURE PRO

The solution(s) below are for ADVANCED level computer users. If you are a beginner to intermediate computer user, I highly recommend you use the automated tool(s) above!
Install On an NTFS Volume
One common cause for isdone.dll errors is the hard drive file system in use at the point of installation. If you're attempting to install the game on a FAT volume, there is a strong chance that that is the cause of the error. Thus, consider installing the game on an NTFS volume.
In order to check your hard drives file system, simply do the following:
1. First, boot into your system with full administrative rights.
2. Then press

+ R, type … and click on OK.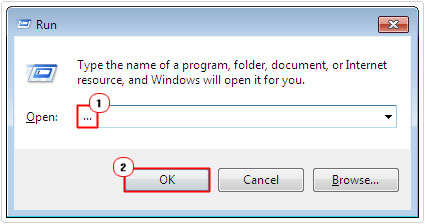 3. When My Computer loads up, right click on your Hard Drive and select Properties.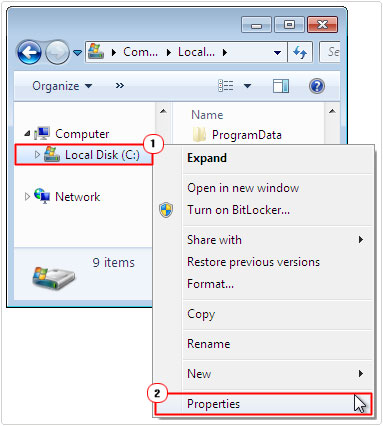 4. This will bring up your Hard Drive Properties applet, from here, check next to File System on the default General Tab.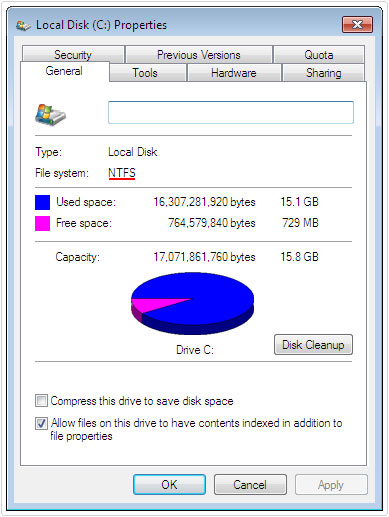 Note: Switching file system will result in the total loss of hard drive data.
Reinstall Application
If the problem occurred after you uninstalled a particular application, you may want to try reinstalling it, then retrying the game installation.
The uninstalled application may have removed a vital shared file during the removal phase, which could be what's causing the failed installation. Either way, it's a viable option to take.
Import Isdone.dll
Although the "isdone.dll is missing" error message shouldn't always be taken literally, there is a good chance that the file could actually be missing, in which case, reinstalling the file should rectify this problem.
You can import the isdone.dll file onto your computer by doing the following:
1. First, boot into a different computer with administrative privileges.
2. Then press

+ R, and type C:\Windows\System32 (for 32-bit OS) or C:\Windows\SysWOW64 (for 64-bit OS) and click on OK.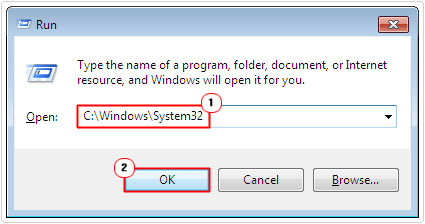 3. Locate and copy the Isdone.dll file to your third-party storage device (USB Stick).
4. Once you've done all that, simply follow steps 1 – 3 on your problematic computer, but instead, copy the Isdone.dll into the System32 or SysWOW64 folder.
5. Once done, restart your computer, and then try installing the application once more.
Install In Safe Mode
Games are made up of tons of different files which are capable of conflicting with applications and drivers present on your computer. However, if you boot into Safe Mode, all these applications will not be loaded into the system, granting your game setup free ground.
Thus, you may want to consider installing the game in Safe Mode. For step-by-step instructions on how to enter safe mode, check out my post on mdm.exe errors.
For Windows 10 Users, I suggest you visit the following link: https://support.microsoft.com/en-gb/help/12376/windows-10-start-your-pc-in-safe-mode
Acquire a Legal Copy
If the version of the game you are attempting to install is cracked, pirated or illegal, then there is little surprise that you are having problems installing it. In fact, it should be expected, considering that such applications are brought to you by hackers.
My advice to you is to remove such file(s) from your system immediately and carry out a full system scan of your computer, as there is a strong chance that a Trojan horse virus was embedded inside the setup.exe file.
Once you've done that, go out and purchase a legitimate copy of the game, that way you can be sure it will install with very little to no problems.
Are you looking for a way to repair all the errors on your computer?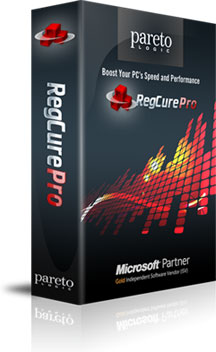 If the answer is Yes, then I highly recommend you check out RegCure Pro.
Which is the leading registry cleaner program online that is able to cure your system from a number of different ailments such as Windows Installer Errors, Runtime Errors, Malicious Software, Spyware, System Freezing, Active Malware, Blue Screen of Death Errors, Rundll Errors, Slow Erratic Computer Performance, ActiveX Errors and much more. Click here to check it out NOW!