Attention
Before you read this tutorial, I highly recommend you check out my resources page for access to the tools and services I use to not only maintain my system but also fix all my computer errors, by
clicking here!
Kbd.exe is a process that was created specifically for Hewlett-Packard programs, used primarily as an interface between the driver settings and their various keyboard and input devices, especially the internet and media key features. Kbd.exe errors are not uncommon as many users fall prey to the various issues associated with this file, typically when one encounters a kbd.exe error, it will show up as a notification, possibly during system boot up.
It may also appear when attempting to run some form of media, such as music or video files, which in some instances may be the result of a possible malicious file that has found its way onto your system.
As with most errors you may encounter on your computer, they are not without their symptoms, such as degraded system performance, high CPU usage and much more. This makes repairing this issue even more imperative, as it seriously impairs productivity. In this tutorial, I intend to not only tell you about this file, but the various ways in which you can combat its associated errors.
Kbd.exe Overview
As I previously mentioned, the kbd.exe process is used primarily for allowing the end users to utilise the additional keys that are found on HPs keyboard product line.
By default, this file can be found in the following location(s):
C:\Program Files\
This file comes in a number of different file sizes ranging from 61,000 bytes to 24,588 bytes, depending on the version and specific HP product software you have installed on your computer.
Registry references to this process can be found in the following locations:
HKEY_CURRENT_USER\SOFTWARE\Microsoft\Windows\CurrentVersion\Run
HKEY_LOCAL_MACHINE\SOFTWARE\Microsoft\Windows\CurrentVersion\Run
HKEY_CURRENT_USER\Software\Microsoft\Windows\CurrentVersion\Explorer\User Shell Folders
The kbd.exe process is configured to run automatically at system startup.
Is Kbd.exe Dangerous?
No, for all intents and purposes, kbd.exe is a safe file, not known to cause any harm to your computer. However, there are many malicious files out there, such as spyware, worms, adware, Trojan horses that are created and then given names very similar to this legitimate process in order to escape possible detection. For example, a user may have a malicious file running on their computer under the name kdb.exe, kdd.exe or kbb.exe and not even know it.
What Causes Kbd.exe Errors?
There are quite a few kbd.exe associated errors that the end user may encounter; however the common cause of these errors always tends to be corruption, misplacement or deletion of the process file itself.
A breakdown of the most common causes of kbd.exe errors are as follows:
The computer has been infected with a malicious file.
The Windows registry has been corrupted.
The program(s) that uses the kbd.exe process has been damaged.
There are quite a few issues that the end user could encounter that tie into a kbd.exe error. As a result, when it comes to fixing these errors, the solutions may not always be as cut and paste. Fixing an application may inadvertently repair the kbd.exe process.
Kbd.exe Error Messages
The two most commonly encountered errors associated with this particular process are as follows:
Kbd.exe is not responding

Kbd.exe Application Error: The instructions as 0x000000000 referenced memory at 0x000000. The memory could not be read.
How to Fix It
When it comes to fixing kbd.exe errors, there are several things that you can do. Some solutions can be fairly simple to execute while others can be quite complicated. I recommend you focus on the methods that you find the easiest to execute.
Kbd.exe is an important process, thus, you'll want to do your utmost to repair it. Anyway, continue reading for those much needed solutions.
Run a Registry Scan
When it comes to kbd.exe errors, the registry is likely to be one of the main culprits of this problem. There is a strong chance that the registry may have suffered severe damage, resulting in missing or corrupted registry entries, such incidents occur due to excessive manipulation of the Windows registry.
If you don't know what the Windows registry is, it's basically the area of the computer where all the most important settings about your operating system are stored, such as key hardware and software configuration data. It's this area of the computer that the operating system will access whenever you carry out a function which involves running a specific application or using a specific component attached to your computer.
Registry related errors not only affect specific processes, like kbd.exe, they also adversely affect system performance. Fortunately, it is possible for you to repair the registry. However, in order to do that, you will need to use professional registry cleaning software such as RegCure Pro. This advanced piece of software will search the registry and remove redundant file references while repairing corrupted registry keys.
For more information on RegCure Pro, I recommend you visit the following link:
CLICK HERE TO CHECK OUT REGCURE PRO
Run a Virus Scan
Kbd.exe errors as previously mentioned can be the result of a malicious file, in which a virus has infiltrated your computer with a name that is very similar to the kbd.exe file. Such files are then mistakenly executed at startup by the operating system, resulting in various errors and error messages.
What you need to do is locate and remove these viruses from your system, in order to do that you should scan your system using SpyHunter, which is one of the very best antivirus removal tools available to date. It's capable of removing viruses, worms, Trojan horses, adware, spyware and much more. It's also capable of repairing previously damaged Windows components, which is its best feature.
Anyway, you can learn more about this tool here:
CLICK HERE TO CHECK OUT SPYHUNTER
Update Keyboard Drivers
Another solution that has proven quite effective at repairing kbd.exe errors, involves updating the drivers of your HP keyboard. However, this method assumes that the error was not caused by a malicious file or corruption to the registry, but a simple compatibility issue.
In order to update your drivers, you will need to be able to locate and download the most up-to-date drivers for them online, which can be quite a problem, especially if you're unfamiliar with the specific make and model of your component. Thus, as a viable alternative, I recommend you use the driver updater tool called Driver Navigator, as this tool will automatically search the internet for you and locate, download and install the most up-to-date drivers for not just your keyboard, but all the devices attached to your computer.
You can learn more about this powerful tool from the following link:
CLICK HERE TO CHECK OUT DRIVER NAVIGATOR

The solution(s) below are for ADVANCED level computer users. If you are a beginner to intermediate computer user, I highly recommend you use the automated tool(s) above!
Reinstall Associated Application
If you attempted the methods above, then the general assumption is that the problem has already been solved. But in the event that it hasn't, as a result of you choosing not to use those methods, another solution that you can adopt involves reinstalling the application associated with the kbd.exe process.
The reinstallation process entails first removing the application, which you can do, by doing the following:
1. First, boot into your computer with full administrative privileges.
2. Then press

+ R, type appwiz.cpl and click on OK.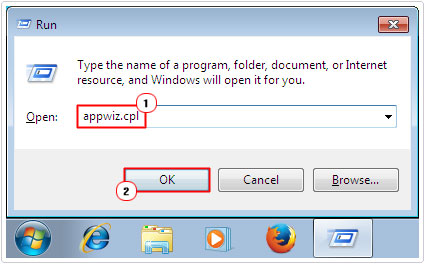 3. Once Remove a program loads up, click on the Associated Application then click on Uninstall.
Note: The removal process is the most important aspect of the reinstallation. This is because if the application is not properly removed, when you come to reinstall it, the new installation could inherit the problems of the previous installation.
Because of this reality, the utilisation of the uninstallation tool Max Uninstaller comes most in handy. Max Uninstaller as an automated professional uninstallation tool, which will not only remove the application from the Program Files, but will also search for remnants of the application from the registry and application data folder, which is very crucial to carrying out this process affectively. So I recommend you use Max Uninstaller for a more thorough uninstall.
You can acquire this tool from the following link:
CLICK HERE TO CHECK OUT MAX UNINSTALLER
Once you have thoroughly removed the application, you can begin the installation process. Just put the original application CD into your CD-ROM drive and begin that process.
Run System File Checker
System File Checker is a pretty powerful tool that comes preinstalled with Microsoft Windows operating systems. This tool allows you to scan your system and restore corrupted system files. In this particular situation, the assumption is that the kbd.exe error is being caused by corruption to an integral system file, which in all fairness is most likely the case, if you've attempted all of the solutions above to no avail.
Anyway, for step by step instructions on how to use System File Checker, I suggest you check out my post on SYSTEM THREAD EXCEPTION NOT HANDLED Errors.
Disable Kbd.exe
Kbd.exe is not an essential Windows process, which means it is possible for you to disable it without it adversely affecting your operating system. Of course, such actions will mean you will no longer be able to use the multimedia keys on your keyboard, which may or may not be a big deal, depending on how you use your HP keyboard.
Anyway, to disable this feature, simply do the following:
1. First, boot into your computer with full administrative rights.
2. Then press

+ R, type msconfig and click on OK.
3. Once System Configuration Utility loads up, click on the Startup Tab, then un-tick the box next to kbd.exe and click on OK.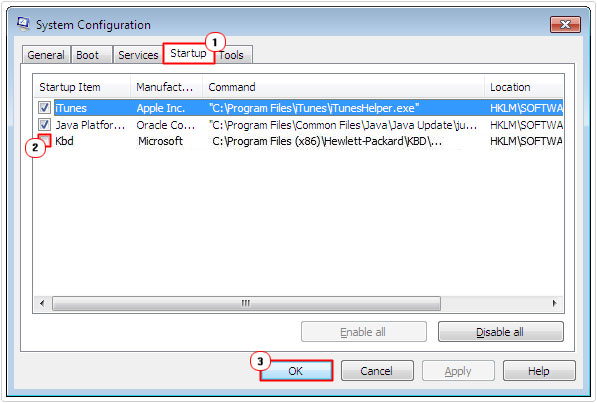 Note: The computer will force you to restart it before the changes will take effect.
Are you looking for a way to repair all the errors on your computer?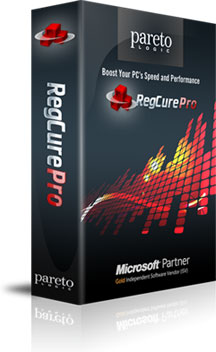 If the answer is Yes, then I highly recommend you check out RegCure Pro.
Which is the leading registry cleaner program online that is able to cure your system from a number of different ailments such as Windows Installer Errors, Runtime Errors, Malicious Software, Spyware, System Freezing, Active Malware, Blue Screen of Death Errors, Rundll Errors, Slow Erratic Computer Performance, ActiveX Errors and much more. Click here to check it out NOW!