Attention
Before you read this tutorial, I highly recommend you check out my resources page for access to the tools and services I use to not only maintain my system but also fix all my computer errors, by
clicking here!
Email hacking is fairly commonplace; we've all, at some point played victim to it, even myself, which is why concern for it is justified. As a reaction to this growing concern, many email service providers are implementing new methods of countering these cyber thugs, but despite this fact, it's still important that you're cognizant of the obvious risks.
Our email accounts are personal entities, as they contain a plethora of important emails, whether personal or business related, so it makes sense for you and I, to want to ensure that no one is able to access our accounts without our explicit permission. Today, we've seen email technology advance to the point where it's now commonly used for communication in large scale organisations.
But the real question is whether your email is safe? Has someone unbeknownst to you, gained access to your email account? What if on one rosy day, you attempted to log into your email account, only to find that your password had been changed? Unfortunately, this is the reality of those that have fallen prey to email hacking. Knowing what to do once your or my email is hacked is imperative to ensuring access is regained to it while adopting the appropriate preventative measures.
Once you've established that your email account has been hacked, there are a number of things that you can do. Fortunately for you, I've jotted down the all steps that you should take below.
Recover Your Email Account
1. The first thing you'll want to do is attempt to log into your email account.
2. If you can, then you can consider your account recovered, however, if your unable to, after making several attempts, then it means the password for your email account has been changed.
3. To regain access to the account, you will need to recover your password; this can be done by clicking on the "I forgot my password" or "I can't access my account" button, which can be found on the log in screen of virtually every email account service.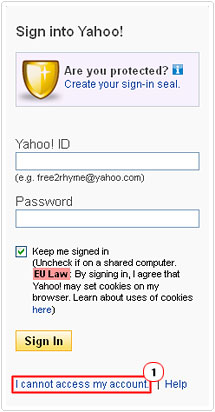 4. Once you've followed the onscreen instructions, inputting your email ID and in some cases, the answer to your "secret question(s)", when asked, a password reset will be sent to your alternate email address.
Additional Notes
If you're unable to complete the recovery steps because you've forgotten your secret question or have lost access to your alternate email address, then you should consider contacting customer support. If you have a free email account, then support is likely to be limited to discussion forums and knowledge base articles, however if you're using a paid email account, then you should be able to speak to a customer support agent who will be able to quickly help rectify your issue.
In the event that you are unable to complete the recovery steps because the hacker has altered your alternate email address and secret question(s). There is very little that you can do to regain access to that account, however, this is a very rare occurrence.
If you're a webmaster and the email address pegged to your domain name has been hacked, then you should get in contact with customer service. Make sure you have your hosting details, along with any additional information, such IDs and Bank Statements.
Change Email Password
The moment you log into your hacked account, the first thing that you should do is change your password.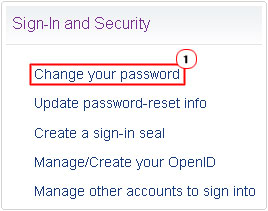 Make sure you choose something memorable, and jotted it down on a piece of paper. Ideally you'll want something long, that way it'll be more difficult for hackers to figure out. Anything over 10 characters is what you should be aiming for.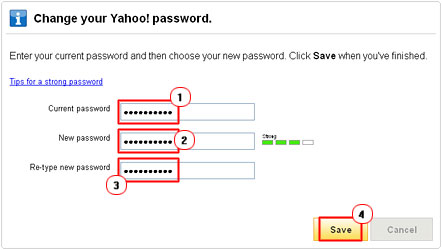 Change Recovery Information
When my email account was hacked, the hacker elected not to change my password, this meant, it took me quite some time to figure out that someone was accessing my account without my consent.
However, just because the hacker didn't change my password, it doesn't mean the hacker didn't alter my recovery information.
The reasons why the hacker my want to change your recovery data while leaving your original password intact, is because if you were to change your password for any reasons, they could always retrieve it, by using the "I forgot my password" feature. Leaving your password as is, alleviates a lot of suspicion.
With that said, be sure to check your recovery information and change were applicable.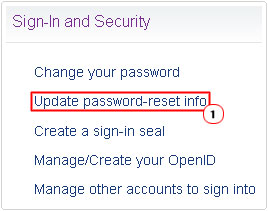 Consider creating new secret questions, in most cases you're allowed two. The answers that you give to the questions don't necessarily have to coincide with the question, as you could answer "dog" to the question "who's your favourite uncle". This particular technique is most ideal as it provides your account with an additional level of security.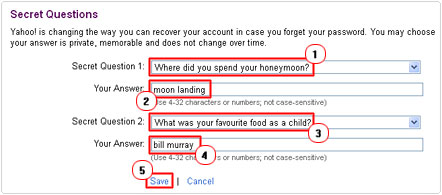 If you have more than one alternate email address, then you may want to remove the ones that are no longer applicable. The hacker could have added an email address. Make sure your alternate email address is an email account that you have explicit access to.

Also, make sure that the mobile/phone number associated with your email account is accurate, as this too, could have been altered. Any number(s) that you don't recognise should be removed immediately.

For most email services, these are all the items that they will have available to you; however there are some services that have additional items, which is why it's very important that you take the necessary time to look over everything, as it will ensure the hacker can no longer gain access to your account.
Check Other Accounts
While the hacker has access to your account, he/she will be able to access all of your emails; this includes your oldest emails. So if you've signed up to Facebook through that email account, the hacker will be to locate your Facebook log-in details and use it to access that account, in addition to various other accounts you may or may not have created using that email address.
What you'll need to do is check all your emails for any password resets that you did not initiate yourself. You may also want to change the password of some or all of the accounts associated with that email address.
Notify Your Contacts
When my account was hacked, I had people on my contact list, send me emails, asking me why I had sent them an unusual email.
That is why I think it's important that you notify all your contacts that your account has been hacked.
You won't have to send everyone you've ever conversed with over your email account an email about the unfortunate situation, just those contacts that are in your address book, as those are the emails that the hacker will have access to.
Notifying your contacts of your current situation is important, as it could potentially save them from falling victim to the same occurrence. Hackers are known to send emails with viruses in them to the contacts of an email account they've hacked. They do this, because they know that people are more likely to open an email if it's sent from someone that that individual is familiar with. With that said the sooner that you're able to notify everyone on your contact list that your account has been hacked, the better!
Take Preventative Measures
For precautionary reasons, you may want to consider having multiple email accounts. That way you can tailor a specific email account to a specific purpose, such as one for social media, another for doing you're online shopping and so on. This way, if one of your email accounts is hacked, the hacker will only have access to a segment of your personal data and not all of it.
Never log into your email account from a public computer. These computers are prime targets for hackers, who like to run sniper programs on them. They use these programs so that they can record the keyboard input from users. Viruses are another issue, since many public computers do not have anti-virus programs running on them.
Make sure, the password for your email account isn't a single word that can be guessed fairly easy. Passwords that are made up of real words or passwords that are of few characters (as was previously mentioned) are most vulnerable. This is because hackers use these brute force programs that guess your password by randomly cycling through words from a dictionary. So when you're creating your password, be sure to make it around 12 characters and try to mix letters, numbers and if possible special characters together. You may need to write it down at first, but overtime you should come to remember it.
Try and make the password for all your accounts, whether they are your Facebook account, PayPal account of Email account, different from one another. That way, if a hacker gains access to your email account, he/she won't automatically be able to access your other accounts.
Ideally, you'll want to change your password periodically. This may be once a month or once every couple of months. As this will make it increasingly difficult for hackers to figure out.
Make sure you have anti-virus software running on your system, and scan your system on regular intervals. This is way you can ensure that there are no key logger viruses on your computer.
If you must, consider storing your passwords in a notebook, rather than on a file in your computer. That way, if someone gains access to your computer, they won't be able to find any passwords to your most important accounts.
Use Microsoft Outlook to access your email. That way, you can keep a copy of every email that's sent to you. Having a backup of all your emails will ensure that your still able to maintain contact with the users in your contact list, in the event you lose access to it.
Are you looking for a way to repair all the errors on your computer?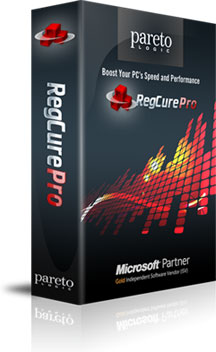 If the answer is Yes, then I highly recommend you check out RegCure Pro.
Which is the leading registry cleaner program online that is able to cure your system from a number of different ailments such as Windows Installer Errors, Runtime Errors, Malicious Software, Spyware, System Freezing, Active Malware, Blue Screen of Death Errors, Rundll Errors, Slow Erratic Computer Performance, ActiveX Errors and much more. Click here to check it out NOW!