Attention
Before you read this tutorial, I highly recommend you check out my resources page for access to the tools and services I use to not only maintain my system but also fix all my computer errors, by
clicking here!
The ntoskrnl.exe is basically the system kernel, which is an integral component of Windows NT based operating systems. Kernel image is another name that it's known by, but ultimately, its task is to provide both the executive layers and kernel of Windows NT. These are functions which are responsible for a number of different systems that make up the operating system (OS), such as the memory management, hardware virtualisation and processing. This file also provides security monitoring, cache management and scheduling.
Symptoms of Ntoskrnl.exe Error(s)
If you're currently experiencing an Ntoskrnl.exe related error due to a corrupt or missing file or any number of reasons, then you are likely to encounter the Blue Screen of Death (BSOD), as it is infamously known by. The BSOD will usually occur abruptly, halting any activities you are currently engaged in, while presenting you with a cryptic error message, forcing you to reboot your system in order to regain full functionality of it. Depending on the severity of the error, this may continue to happen, over and over, with you left helpless to do anything about it.
The second common symptom of Ntoskrnl.exe based errors typically occurs during boot up. While your computer is loading up, it may halt and present you with the following message:
/system32/ntoskrnl.exe file is missing
This is the most severe case of this error, as it renders your system completely inoperable.
Fortunately, if you are able to pinpoint the exact cause of the error, rectifying the problem isn't so difficult. The main issue is in finding the exact cause, as the Ntoskrnl.exe runs a number of different services on your computer, as previously explained, so you will need to adopt a trial and error approach to finding the root of the problem; but it is doable, even for individuals with fairly basic computer skills.
Solutions for Ntoskrnl.exe Error(s)
Given the nature of errors related to this particular file, it is likely that you will have to try a number of different things in order to locate and repair the source of the problem. Following are a number of the most common techniques that individuals have used to repair this fairly common problem.
Run Registry Scan
Management of the operating systems registry is a vital task of the ntoskrnl.exe file kernel; as a result, the file kernels inability to effectively access the registry, could be what is causing your error. During instances like this, data corruption and file loss are big culprits. As it's prudent to rule out all possibilities, I highly recommend you run a thorough scan of your registry.
There are a number of ways that you can do this, but I personally recommend the use of a registry cleaner tool. There are several of these programs littered all over the internet, but the one I recommend is RegCure Pro and that's mainly because of its efficiency and that fact that it hosts an array of additional functions. Anyway, for more information on this tool, I suggest you click here:
CLICK HERE TO CHECK OUT REGCURE PRO
Reinstall Windows
If, after attempting the solution above, you are still receiving the same error message(s), then it's more than likely your operating system has become severely corrupted. In this particular situation, I would recommend a complete reinstallation of Windows. If you don't know how to do this, then I suggest you check out my post on re-installing your operating system.
Note: Depending on the type of reinstallation you choose, you could end up losing all your personal files.
Alternatively, you can use the Windows repair tool called Reimage, to repair your Windows build. Reimage is a tool designed to reinstall your operating system, on the fly, with a simple click of a button. It's also capable of repairing errors and the lingering affects it has on your system. Reimage is undoubtedly one of your better options as it concerns this particular error, which is why I recommend its usage. With that said, you can find out more about this powerful tool from the following link:
CLICK HERE TO CHECK OUT REIMAGE

The solution(s) below are for ADVANCED level computer users. If you are a beginner to intermediate computer user, I highly recommend you use the automated tool(s) above!
Update Hardware Drivers
If the solutions outlined above didn't work, then you may want to ensure all your hardware drivers are up-to-date, as the error could be due to a conflict with a recently installed program or component. There are a number of methods that you can use to do this, but the most common one is to run Windows Update. This can be done by doing the following:
1. First, ensure you've logged into your computer with administrative rights.
2. Then click on Start -> Run, type cmd and click on OK. [Windows Vista/7: Start -> Type cmd (into the Search programs and files box) and Press CTRL + Shift + Enter, then click on Continue]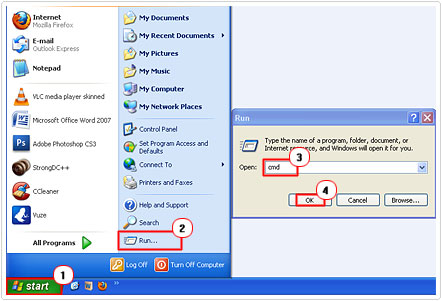 3. Once the Command Prompt loads up, simply type %windir%\system32\wuauclt.exe /detectnow and press Enter.

Note: This command will tell the operating system to download and install the most important updates. However, though this will ensure your operating system is up-to-date, it's unlikely that it will update all your hardware drivers.
To effectively update all your hardware drivers, you have only two legitimate options. The first is to manually check the websites of all the hardware components in your computer for any updates. If you have a brand name PC, then you should be able to find all the drivers for your computer on its website. All that should be required of you is a model number, which will take you to the appropriate support page, where you will find a list of the most current drivers for all the components on your system.
If your computer was pieced together, then you should have been provided with all the necessary drivers for all the components in your computer. However, to get the most up-to-date drivers, you will need to go to the website of each component in your computer, one by one, which can be a rather arduous task.
The second option you have, which is the quickest and most convenient option, is to download and run Driver Navigator. This intelligent little tool is capable of finding all those drivers that Windows Update was unable to find, while ensuring all the correct drivers are installed for each component on your computer, even if you have no idea of which drivers are for what. In addition, it will also scan your system and help you remove any drivers that are found to be incorrect or old, as this could be just as much a problem as installing up-to-date ones. Anyway, you can download this tool from the following link:
CLICK HERE TO CHECK OUT DRIVER NAVIGATOR
Corrupt Configuration
Before you attempt any of the methods outlined below, it's highly recommended that you first boot up your computing using the Last Known Good Configuration. This is a very simple task, which can be done, by doing the follow:
1. Simply restart your computer, and after the POST (Power on Self Test) screen press F8.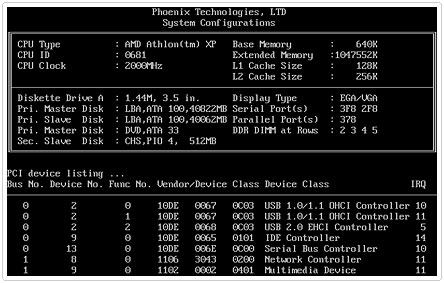 2. This will bring you to the Advanced Boot Option (name may vary depending on version of Windows), then scroll down to Last Known Good Configuration (your most recent settings that work) and press Enter.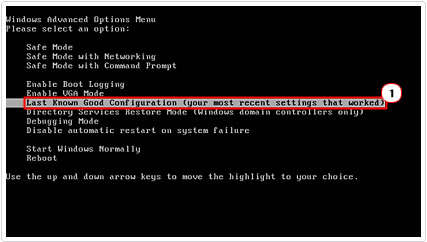 Check Your Keyboard
This particular error is sometimes known to be caused by a fault in the wiring of certain cable keyboards. So to ensure that, that is not the cause of the error you are receiving, you should consider changing your keyboard, to see if that rectifies the problem.
Note: If you don't have a spare keyboard lying around, then boot into your computer, disconnect your keyboard and then attempt to use the computer solely through the mouse and then evaluate its performance, by carrying out specific computer tasks that in the past have resulted in the infamous error you are now plagued with.
Test Hardware Stability
A failing system component such as your hard drive, memory modules or graphics card, could be the cause of the error you are getting.
There is a number of hardware stability tests around, that you can use to evaluate the health of your components. For your hard drive, you should be able to find a diagnostic tool on the website of its manufacturer which will tell you whether or not your drive needs replacing.
Both Western Digital and Seagate provide utility programs for the hard drives they make; the good thing is that these tools will also work on other hard drives, so I suggest you search for them. In addition, I suggest you check out my post on hard drive failure.
For checking your memory modules, there is a tool called Memtest, which was designed specifically for this task. However, the testing process is well drawn and can take anywhere from 6 – 24 hours to run. For more information on these particular diagnostic tools, I suggest you check out my post on stress test tools.
After thorough testing, if you find any of your components to be failing, I highly recommend you replace it, as soon as possible. This is because, as components begin to deteriorate, they have a tendency to increase system instability, a trend that will typically persist until the system fails altogether.
Check Hard Drive For Corrupted
Severe data corruption or bad sectors on your hard drive could be another potential cause for the particular issue you're bogged down with.
To check for data errors on your hard drive, I suggest you check out my post on fixing data errors, as I have written extensively on how to do this.
If the problem persists after following the above methods, then I suggest you take a look at my post on repairing bad sectors, as it recommends the use of a number of tools that you can use to fix your hard drive.
Are you looking for a way to repair all the errors on your computer?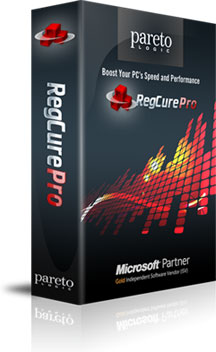 If the answer is Yes, then I highly recommend you check out RegCure Pro.
Which is the leading registry cleaner program online that is able to cure your system from a number of different ailments such as Windows Installer Errors, Runtime Errors, Malicious Software, Spyware, System Freezing, Active Malware, Blue Screen of Death Errors, Rundll Errors, Slow Erratic Computer Performance, ActiveX Errors and much more. Click here to check it out NOW!