Attention
Before you read this tutorial, I highly recommend you check out my resources page for access to the tools and services I use to not only maintain my system but also fix all my computer errors, by
clicking here!
For most computer users, having suspicious software installed on your computer without your consent is a huge problem, and removing it proves to be equally a problem. The main issue with your standard uninstall is the registry entries and program files that are left behind. In more extreme cases the end user may not be able to uninstall certain applications due to user profile privilege restrictions. This is where programs such as Perfect Uninstaller come most in handy. In this post, I will be reviewing this tool, examining the many benefits to this application.
Perfect Uninstaller is an uninstallation tool, the idea behind these particular programs is:
Removing applications from your computer doesn't always go the way that you want it. In many cases, the removal process will leave files and registry entries behind. An uninstallation tool is designed to not only remove the application, using the InstallShield, but also to run an additional search on your computer for fragments and references to the application you've just removed, and if it finds anything, it'll remove it.
The other reason why you may want to have an uninstallation tool like Perfect Uninstaller on your computer is because of those applications that you just cannot remove. Norton Antivirus was notorious for this; you remove the application so that you can install another antivirus tool. The uninstallation process appears to go through smoothly, only for the other program to halt half way through installation, because it thinks Norton Antivirus is still installed on your computer. If you try running the uninstallation process (for Norton) again, it simply states that the program has already been removed. So you're left between a rock and a hard place.
Features
Perfect Uninstaller is a fairly small program, containing less than 40 files while consuming no more than 10 MB of hard drive space. When I first installed and ran this application, the first thing that drew my attention, was its ability to manage web browser plugins, besides its management of software installed on your computer.
In addition to that, this tool hosts a number of features, such as:
Uninstall: This is one of the first icons that you will notice, which you can use to remove an application via the InstallShield.
Force Uninstall: This feature is for those applications that refuse to leave your computer. Sometimes using the InstallShield is not enough, in other cases, the InstallShield may simply be broken. In the event that this has occurred on your computer, you'll want to use the force uninstall feature. This feature is a brute force attack to remove all instances of the application from your computer. This is a very effective and useful feature.
Startup Manager: When you click on this button, you will be given access to the startup manager. Through this feature you can control which applications will start and which will not during system boot up. This feature uses a checkbox system, making use pretty self-explanatory.
Backup: This feature allows you to back up your registry, which you can then use to restore the performance of your computer as and when it starts to become sluggish. It's recommended that you regularly back up the registry.
Processes: This button gives you access to Perfect Uninstallers Task Manager, which you can use to Uninstall and End Process. This feature is especially helpful when it comes to removing those obscure processes, which you are unable to identify which program they belong to.
Update: When you click on this shortcut in the Start Menu, the application will attempt to update itself. If you would like to manually check for software updates, as opposed to having the software do it automatically, then you'll use this button to do that.
Installation
Having already touched briefly on the installation process, everything is pretty easy and straightforward. The installation setup file is very small (less than 2 MB) and once running on your computer, it will immediately take you to the installation wizard. Just a simple licence agreement acceptance, and you're on your way to using this tool.
Perfect Uninstaller is an excellent application management suite, and a MUST HAVE for the maintenance savvy user. For access, click the link below:
CLICK HERE TO GET PERFECT UNINSTALLER
How It Works
This is without a doubt the most important aspect of this program – how it works. Whenever you start any uninstallation, the process itself can be said to be very thorough, which is what sets this program apart from most of its competitors. After it has successfully removed an application from your computer, it looks in the following two objects for leftover files and fragments:
Program Files
Registry Entries
Using Perfect Uninstaller is fairly simple; the end user need only do the following:
First, locate the program you would like to uninstall, and click on it.
Once the application has been identified, Perfect Uninstaller will provide you with specific information for it, if there is any available.
The uninstall wizard will start and begin the first process, which is to run the original uninstallation program. Once that has finished, it will then proceed to scan the registry and locate and delete any entries that it finds in there. Lastly, it will scan the hard drive for any leftover files.
Once it has finished the last step, it will indicate to you that it has officially deleted and removed all traces of the application from your computer.
Note: The entire process should take no more than 10 minutes, depending on the size of the application that you are attempting to remove.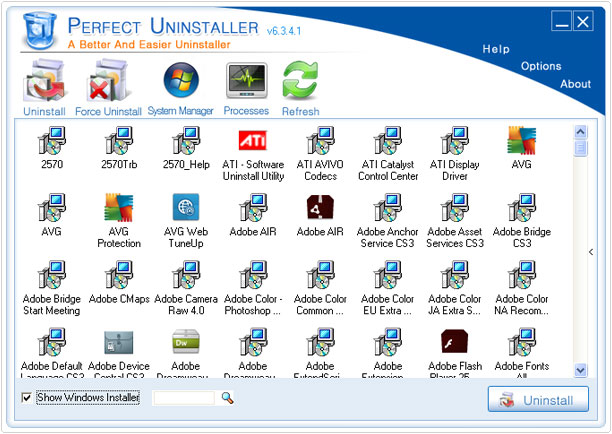 What I Like
When it comes to the many advantages of using this program, I'd list them as follows:
| | |
| --- | --- |
| | The lightweight nature of the application. |
| | The option to decide which left over objects to remove. |
| | Perfect Uninstallers ability to thoroughly scan, detect and remove program references from your registry. |
| | Force Uninstall, which allows you to remove applications which you previously could not. |
| | Its backup feature, which ensures any and all changes, can be undone. |
| | It's built in Task Manager, which allows you to determine which applications are using the most resources on your computer. |
Conclusion
Overall, from my experience of using Perfect Uninstaller, I can say that I've found it to be a rather convenient tool. It's ability to not only remove applications using more conventional means, but to also scan and remove entries within the registry is what makes it as useful as it is.
Yes, it is possible for you to use other methods to remove an application from your computer and to scan and remove invalid references in your registry, however to carry out all these tasks would typically require you to use several different programs. Perfect Uninstaller combines the functionality of several different tools, into a small, efficient and effective application.
File and program management has become increasingly more important today, making tools like Perfect Uninstaller a must. So why not give it a try?
Perfect Uninstaller is an excellent application management suite, and a MUST HAVE for the maintenance savvy user. For access, click the link below:
CLICK HERE TO GET PERFECT UNINSTALLER
Review Overview

Installation

Ease of Use

Features

Customer Support

Perfect Uninstaller works both as an uninstallation and maintenance suite, combining several useful and potentially performance saving features into a single program.

RECOMMENDED
Are you looking for a way to repair all the errors on your computer?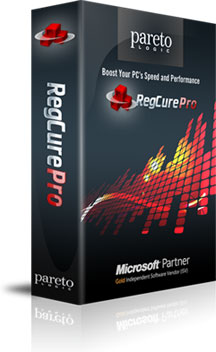 If the answer is Yes, then I highly recommend you check out RegCure Pro.
Which is the leading registry cleaner program online that is able to cure your system from a number of different ailments such as Windows Installer Errors, Runtime Errors, Malicious Software, Spyware, System Freezing, Active Malware, Blue Screen of Death Errors, Rundll Errors, Slow Erratic Computer Performance, ActiveX Errors and much more. Click here to check it out NOW!