Attention
Before you read this tutorial, I highly recommend you check out my resources page for access to the tools and services I use to not only maintain my system but also fix all my computer errors, by
clicking here!
There are those situations when your computer system may become infected with a malicious file that does so much damage to your operating system, that removing the infected file, simply isn't enough to restore your system back to how it was. Such computers may randomly crash, freeze or run very slowly. In situations like this, a complete reinstallation of Windows tends to be the only viable solution.
This is where Reimage Repair comes into the equation, as a viable substitute to that final solution. Reimage is a tool that is capable of restoring your Windows operating system back to its original working order, and it does this by sparing you having to reinstall everything.
So, the questions you must be asking yourself are whether or not Reimage actually works. Whether it's safe for you to use and whether it's a viable solution to the issue(s) you may be currently facing.
Well, continue reading, and I'll be sure to answer all of these questions and more, in this review.
Features
The developers behind Reimage have definitely done a good job with this tool, as it's very flexible and versatile. Although you're not given the option to change which part of your operating system it will scan, ordinarily it will analyse and scan every area of your computer within a couple of minutes.
To go a little further, I'd argue that it overachieves on its initial objective, as it prevents system freezing by repairing damaged Windows components while removing malicious files.
The virus removal aspect of Reimage is one feature that sets it apart from all its competitors. Malicious files adversely affect your system, causing errors while occupying portions of your hard drive, but Reimage is more than capable of dealing with such situations. Reimage is also capable of repairing system settings and restoring registry values back to their default, should they have been inadvertently tampered with.
The Reimage team has gone a step further by developing their own Android app, proving that not all PC repair companies choose to isolate themselves to the personal computer. Thus, if you're a mobile user, you too can enjoy the many benefits this tool has to offer.
A synopsis of all the features of Reimage:
It repairs and rebuilds your Windows operating system.
It removes malicious files (viruses) from your computer.
It repairs the damage on your operating system caused by the malicious files (viruses).
Reimage will fix all your errors.
This tool will optimise the Windows registry.
Reimage will restore and/or replace DLL files where applicable.
This tool will stop your computer from randomly freezing and crashing.
How It Works
When you download and install Reimage on your computer for the very first time, it will automatically carry out a scan of your computer system, which it will use to create a profile of it.
The first stage of the scan will analyse your system, including system temperature, RAM, hard drive etc.
The second stage of the scan tests system stability, by analysing the various processes and applications, while determining which ones are causing your computer problems.
The final stage of the scan will analyse your systems security. Reimage will do this by scanning your system for malicious files, registry corruption, unwanted temporary files and more.
Once the scan has completed, it will present you with a PC scan summary, which will provide you with details on security, stability, registry and junk files information for your computer. This entire process is automated, which means the end user doesn't need to do anything but wait.
After Reimage has completed its scan, all you will need to do is click on the repair button.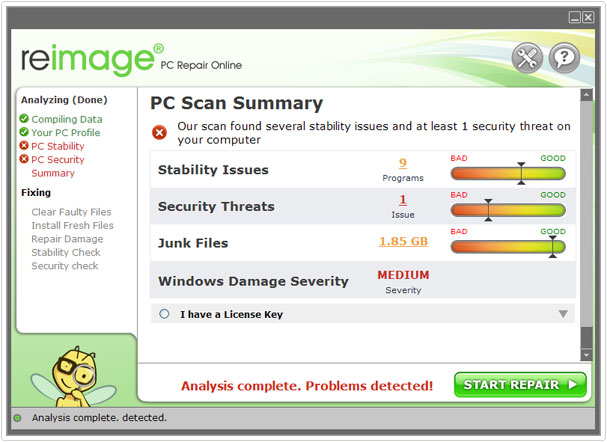 My Experience
A couple of month's back, my computer, running on an older Windows XP platform was infected with a malicious file which completely hijacked my desktop. I was running an antivirus program at the time, but over the years, I've learnt that, that's not always enough.
My initial reaction was to boot into Safe Mode and run a full scan of my system, using AVG Free, but it was unable to fully detect and remove the virus. It seemed effects at removing the virus were futile, that it had somehow managed to mask itself from my internet security software.
Whenever I would attempt to boot into Windows, my computer would boot up to a certain point, then halt, with my wallpaper and a sluggish mouse pointer for company. It was a serious situation, as I had a lot of important data on my computer that I could not afford to lose, which is why a reinstallation wasn't really an option for me.
This is when I stumbled upon Reimage. I had to download and install it through Safe Mode, but it worked nonetheless. After its initial scan, it located the viruses right away. I attempted, for the second time, to remove as much of the virus using my virus scanner, and then I ran the repair process of Reimage. The program also found a number of additional problems with my operating system, and although it took quite a while (in excess of an hour), once it had completed, my computer was back to normal running order.
Once it had completed, my system had to download a number of Windows updates again, but it wasn't an issue, something I was glad to do, given the circumstances that my computer had emerged from.
Reimage is a tool that I can personally recommend. It's a tool that I recommend particularly to people who have a damaged operating system due to corrupted system files, viruses, malware and other issues.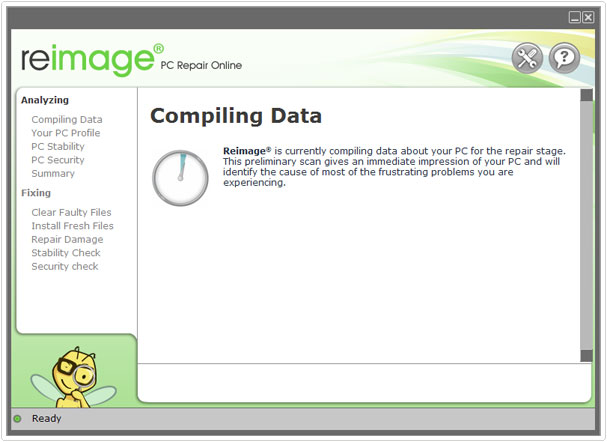 Ease of Use
The user interface for Reimage is very clean and streamlined. The program does not bombard you with hundreds of different options, which ultimately makes it much easier to use. As I've previously mentioned, after downloading and installing Reimage, the initial scan is carried out automatically. After the first scan, the end user is presented with a summary of all the problems on his/her machine.
To fix the problem(s) you need only click on a single button, and Reimage will do the rest. The ease of use is what makes this tool perfect for users, from the most inexperienced to the advanced persons.
Customer Support
When it comes to customer support, Reimage comes with its own FAQ page, which gives you accurate information to the most commonly asked questions about the various aspects of this tool. In addition to that, you will also find optimisation tips on their official website.
The other aspect of its customer support involves a ticket based 24/7 customer support desk, which you can use to contact their staff at any time. Reimage also has its own Facebook page, which you can use to contact the support team, for more urgent support requests, as responses tend to be more immediate. There is also a blog, which contains tons of tips for the beginner to intermediate computer user.
What Can Reimage Do
Reimage is without a doubt an excellent piece of software. However, it's important for you to understand exactly what it can and will do for you. Reimage is a repair tool designed to repair issues with your operating system, as well as remove malicious files. This means, it can help your system if it is infected with a virus, if it repeatedly freezes and crashes, if it's replete with error messages and if your computer has Windows driver issues.
Conclusion
I personally believe that Reimage is the best solution for repairing a damaged Windows installation. It's very easy to use and very proficient at what it does. Customer support is definitely up to par, with various avenues available to you. As a piece of software that I have personally tried and tested, I can confidently recommend Reimage as a viable solution to ANY and ALL problems you may be faced with on your Windows operating system.
So, why not give it a try. Any apprehensions will slowly be erased, once you've completed that first system scan.
Review Overview

Installation

Ease of Use

Features

Customer Support

Reimage revives and revitalises your computer, improving system performance, while repairing virtually every Windows issue and error in the process.

RECOMMENDED
Are you looking for a way to repair all the errors on your computer?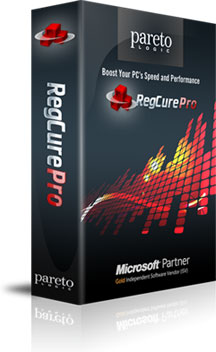 If the answer is Yes, then I highly recommend you check out RegCure Pro.
Which is the leading registry cleaner program online that is able to cure your system from a number of different ailments such as Windows Installer Errors, Runtime Errors, Malicious Software, Spyware, System Freezing, Active Malware, Blue Screen of Death Errors, Rundll Errors, Slow Erratic Computer Performance, ActiveX Errors and much more. Click here to check it out NOW!