Attention
Before you read this tutorial, I highly recommend you check out my resources page for access to the tools and services I use to not only maintain my system but also fix all my computer errors, by
clicking here!
S24EvMon.exe is an abbreviation of Spectrum24 Event Monitor which is also known by Wireless Management Service. It's a component that comes with the Intel Wireless drivers, and is designed to allow the computer to switch back and forth from wireless to wired connections. There are a considerable number of systems that come pre-built with Intel Wireless cards, which makes this particular process fairly common.
That said, this process is not an essential system process, and thus is not required for the smooth functionality of your system, however, it is likely you will require it, if you want full control of your Intel Wireless card, since switching from wireless to wired connections may be a big deal for some. That said, if you're having problems with this component, you may consider disabling it, whether or not this is possible is something I will be discussing later, in this post.
Is S24EvMon.exe Dangerous?
This process, for the most part, is considered safe, and thus, is unlikely to pose any real harm to your computer.
Can You Remove S24EvMon.exe?
As I've previously mentioned, it is possible for you to stop this process, this is because it is not a system process, which means the operating system does not require it, in order to function correctly.
Is S24EvMon.exe Resource Hungry?
This process is not known to consume much system resources, when working as specified. That said, having too many process running on your computer at any one time, can adversely affect the performances of your computer. Being cognizant of the various programs running on your computer is crucial in ensuring your computer runs optimally.
The Dangers of S24EvMon.exe
S24evmon.exe is a legitimate process that is found on the vast majority of systems with Intel Wireless cards, because of its popularity, many hackers create spyware and viruses and disguise them using the name of this process.
Usually, you will find that the malicious files will use the same process name, but will be installed in a location other than its default:
%ProgramFiles%\Intel\Wireless\bin
Other hackers will create malware or spyware with a name that appears to be similar to this process, but with slight differences, such as an additional digit or a sneaky misspelling. While, there aren't any officially known viruses, spyware, adware or malware that disguise them-selves as s24evmon.exe, you should still be on the lookout for any file that resembles this process on your computer, that is not stored in its default location.
Another common giveaway that your computer is infected with a malicious file is the presence of more than one instance of a particular process running on your computer at any one time.
In Addition, if your computer does not have an Intel Wireless card inside it, yet has the S24evmon.exe process running in the background that is also a strong indication of a virus infection.
Common Issues
There are two particular issues that are most commonly associated with this process, they are:
The process (S24evmon.exe) uses an excessive amount of memory
This particular program has known memory leakage issues. Fixing this problem may be as simple as just updating your current Intel Wireless drivers. However, if the problem persists, even after the update, then you may want to consider disabling the process altogether. If switching between wireless and wired connection is something you do not indulge in, then it should be fine for you to disable this process.
S24evmon.exe uses an excessive amount of CPU resources
This problem is known to occur, every now and then. Again, updating the drivers is probably your best option. If that's unable to fix the problem, then you want to consider disabling the process altogether.
Common Error Messages
In addition to the various issues commonly associated with this process, there are also a number of error messages that can be attributed to this particular program, they are:
The module S24EvMon.exe was loaded but the entry-point DllRegisterServer was not found. Make sure S24EvMon.exe is a valid OCX file and try again.

The application failed to start because S24EvMon.exe could not be found.

Windows was unable to start because S24EvMon.exe file is either missing or corrupt.
Causes of These Errors
In most cases, the error message itself will give you some kind of indication of what's causing it, in other cases it may not. Knowing what is causing the error is only half of the information you need to alleviate the problem.
That said the most common causes for errors associated with this process are the following:
The Windows registry has been corrupted.
The S24EvMon.exe has been modified by a malicious file.
The S24EvMon.exe file was inadvertently removed from the computer by another application.
A computer hardware component has failed, possibly the hard drive.
The required version of the S24EvMon.exe file has been overwritten with another version of the file.
How to Fix These Errors
To start with, when it comes to fixing S24EvMon.exe errors, it's advisable that you do not download this specific file from an .exe download site. As the file that you find on one of those websites is unlikely to be verified and may possibly be bundled with an unwanted program or malicious file. If you need to reinstall this component, then you should visit the official website, which I have outlined below. That said, keep reading for the various solutions, for alleviating any problems with this particular component.
Reinstall S24EvMon.exe
S24EvMon.exe is a component that comes with your Intel Wireless card drivers, so the only way to reinstall this file is to reinstall the drivers. To do that, simply do the following:
1. First, boot into your computer with administrative rights.
2. Then visit the following link and download the most up-to-date drivers for your system: http://www.intel.com/content/www/us/en/support/network-and-i-o/wireless-networking/000005634.html
Note: Before you reinstall the drivers, you may want to uninstall your current drivers. This can be done through Add or Remove Programs, which you can access by pressing

+ R, typing appwiz.cpl and clicking on OK.
Alternatively, if you're having problems with the removal process, you can check out my page on fixing uninstall issues, as I provide a much more thorough removal process.
Run a Registry Scan
There is a good chance that the S24EvMon.exe error may be due to a conflict or corruption within the Windows registry. Using a registry cleaner would be your best option in removing and/or repairing these invalid registry entries, saving you a considerable amount of time and risk if you were to do it manually.
That said, I recommend you use RegCure Pro for this particular task, and that's because, not only is it an efficient registry cleaner tool, it also doubles as an optimisation suite. Anyway, you can download this tool from here: http://www.compuchenna.co.uk/go/regcurepro
Note: The Windows registry is an integral component of your operating system, it is used to store all the most important Windows configuration data for both hardware and software components. Thus, if you feel you lack the sufficient expertise, it's recommended you use the specialised tool, as opposed to editing the registry by yourself.
Run a Virus Scan
When viruses infect your system, they're capable of corrupting important system and application files, such as S24EvMon.exe. So if you are receiving any errors related to this particular file, it's very likely that it was brought about, by a virus corrupting the file, thus preventing it from operating correctly.
That said, to fix this problem, I recommend you run a full system scan of your system using your antivirus scanner, alternatively you could check out my page on antivirus scanners, where I have a list of tools capable of detecting and repairing viruses, spyware, adware, Trojan horses and malware.
Run System File Checker
Probably the more eccentric option, but something you may want to try, in the event that a virus has corrupted your computer. System File Checker will scan your computer for all essential Windows files and replace were applicable, in the event that it finds a file that has been damaged, removed or corrupted. Anyway, you can run this tool by doing the following:
1. First, ensure you have booted into your system with administrative rights.
2. Then press

+ R, type cmd and click on OK.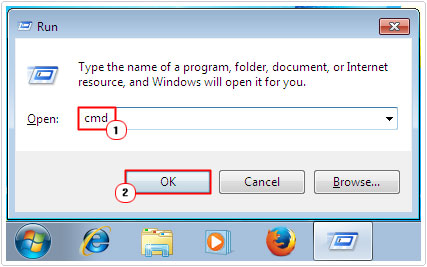 3. Once Command Prompt loads up, type sfc /scannow and press Enter.

Note: System File Checker will now load and begin to scan your operating systems essential files, at which point you will be required to wait until the process has finished.
Are you looking for a way to repair all the errors on your computer?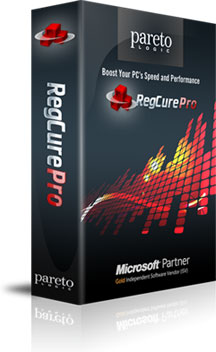 If the answer is Yes, then I highly recommend you check out RegCure Pro.
Which is the leading registry cleaner program online that is able to cure your system from a number of different ailments such as Windows Installer Errors, Runtime Errors, Malicious Software, Spyware, System Freezing, Active Malware, Blue Screen of Death Errors, Rundll Errors, Slow Erratic Computer Performance, ActiveX Errors and much more. Click here to check it out NOW!