Attention
Before you read this tutorial, I highly recommend you check out my resources page for access to the tools and services I use to not only maintain my system but also fix all my computer errors, by
clicking here!
SearchProtection.exe is a program developed by Spigot that could be characterised as unwanted, for most computer systems. The purpose of this program is to protect whichever program(s) it's bundled with, from being modified by other third-party applications. Once it gets onto your computer, it will create an entry within the Windows registry, so that it will be automatically loaded, every time the computer is switched on.
This Search Protection program will also edit your internet browser settings (usually the home page and search options), so that the user visits and patronises their associated websites. That said it is possible for you to reset everything back to its default settings, with no objection from this program.
This program will also cause pop-up advertisements to appear on your computer while surfing the internet.
The Search Protection program will typically appear under Processes in Windows Task Manager as SearchProtection.exe.
Search Protection is also a program known for causing a number of performance related issues on affected machines. It's capable of dramatically slowing down your internet browser and may also cause internet searches to redirect to unsolicited websites.
SearchProtection.exe will usually get onto an unsuspecting machine when the user installs a free bundled application, such as a download accelerator, video streaming software or a PDF maker. For most users, they usually have no idea how it got onto their computer, which is why so many people tend to associate this program with a virus.
Many top download sites will also add SearchProtection.exe to their custom installer, so if the user downloads an application from these websites, SearchProtection.exe unbeknownst to them, is installed along with it.
One way of preventing such programs from getting onto your computer is to pay close attention to any checkboxes while installing anything.
Is SearchProtection.exe A Virus?
Technically, no, SearchProtection.exe is not a virus, although it does exhibit many of the characteristics of a virus, such as browser hijacking, using rootkits to burrow deep into Windows, and its knack for interfering with your user experience. The official term for software such as this is PUP, which stands for Potentially Unwanted Program.
What Are .Exe Files?
.Exe files are executable files, like SearchProtection.exe, which provide the operating system with instructions to follow in order to carry out a particular function. When an end user clicks on an .exe file, the operating system will immediately execute the instructions which were put together by the developer of the file.
All applications on your computer use .exe files, whether it's your spreadsheet program, PDF maker or internet browser, making it one of, if not the most important file type on your computer. Without .exe files, you wouldn't be able to do very much on your system.
Common SearchProtection.exe Error Messages
There is a number of error messages commonly associated with this particular .exe file. Of these various error messages, the ones end users most commonly encounter are the following:
"SearchProtection.exe Cannot Be Found."
"SearchProtection.exe Is Missing."
"Unable To Launch Software Located At Path: SearchProtection.exe."
You may receive a SearchProtection.exe error message while you are attempting to install an application. These common error messages may also appear while starting or closing an application, or at any random time, while using the computer.
Noting when these error messages appear is very important, as it will help enable you adopt an effective strategy at alleviating the problem.
Some of the more common causes for these error messages are as follows:
SearchProtection.exe was deleted mistakenly by an application, cleaning tool or antimalware scanner.
The file may have been corrupted by a malicious program, such as a virus, malware, adware, Trojan horse or spyware.
The associated application(s) were uninstalled or installed incorrectly.
References to the SearchProtection.exe file still exist within the system registry.
How to Fix It
When it comes to fixing errors or issues associated with this program, it's best that you avoid DLL download sites, because of the nature of this file, and the likelihood that any SearchProtection.exe file you find online, is most likely to be incompatible, out-dated, corrupted or a malicious file itself.
That said there are several things that one can do, in such a situation to fix any errors related to this program. Because this file is generally considered unwanted, a complete removal is typically the most popular option.
With that said, I recommend you continue reading for the various solutions that individuals in your particular situation have adopted to fix this problem.
Run a Malware Scan
For end users having problems with this particular program, the first and easiest thing that you can try is the antivirus option.
SearchProtection.exe is seen as an unwanted file by most antimalware tools, so if you run a full scan of your system, it should find and delete all instances of it for you. However, this depends greatly on the antimalware tool on your computer.
That said, if your scanner is unable to detect it, then I recommend you use SpyHunter, which is capable of detecting and deleting this process, in addition to it currently being the number one antimalware tool online today. Anyway, you can download this powerful tool from here:
CLICK HERE TO CHECK OUT SPYHUNTER

The solution(s) below are for ADVANCED level computer users. If you are a beginner to intermediate computer user, I highly recommend you use the automated tool(s) above!
Automated Removal Method
One of the quickest and most effective ways of removing SearchProtection.exe from your computer, repairing any errors or issues in the process, is to download Web Companion. It's a fairly simple process, just do the following:
1. First, visit the following website and download the software: http://www.webcompanion.com/
2. Once you've downloaded the installer, launch it, by double clicking on the WcInstaller file, then follow the onscreen instructions to install the application.
Note: During the installation process, the application will remove SearchProtection.exe from your computer.
Manually Remove SearchProtection.exe
If the Web Companion tool was unable to remove the software from your computer, then you should attempt to remove it manually. This is a drawn out process, which starts with the following:
End Task
1. First, make sure you've booted into your computer with full administrative rights.
2. Then load up Windows Task Manager, by right clicking on the Taskbar and selecting Task Manager.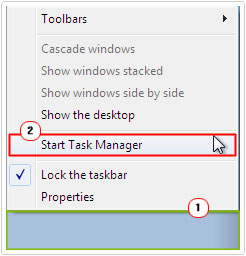 3. Once Windows Task Manager loads up, click on the Processes Tab, then click on Searchprotection.exe and click on End Task.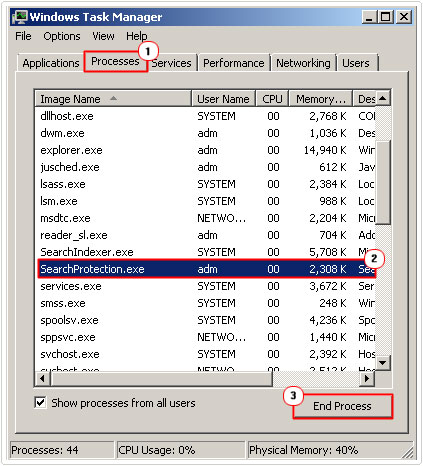 Uninstall Search Protect
1. Then, press

+ R, type Appwiz.cpl and click on OK.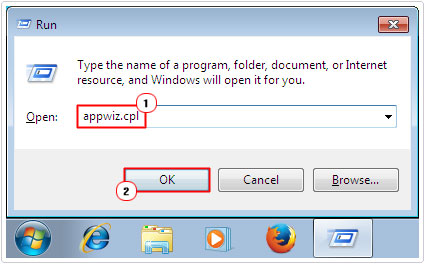 2. Once Add or Remove Programs loads up, click on Search Protect, then click on Uninstall and follow the onscreen instructions.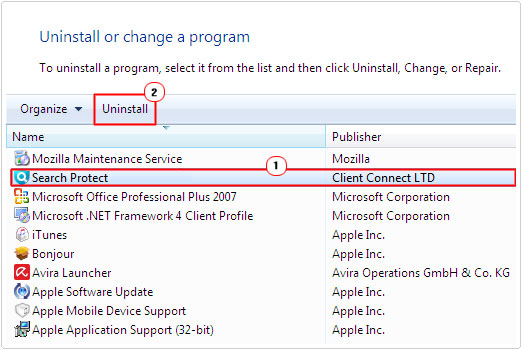 Remove Registry Entries
WARNING: Editing the registry can be very dangerous, if you accidently delete the wrong key, it can permanently damage your operating system, which is why I recommend you use a professional registry cleaner like RegCure Pro to carry out this task, unless you are totally confident of doing it correctly.
You can download RegCure Pro from here:
CLICK HERE TO CHECK OUT REGCURE PRO
Alternatively you can do it manually, by doing the following:
1. Lastly, press

+ R, type regedit and click on OK.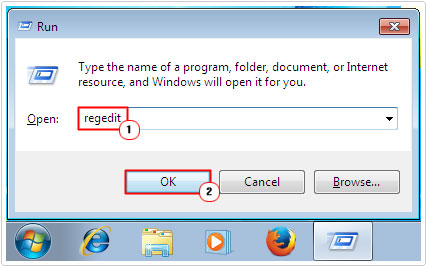 2. Once Registry Editor loads up, navigate to the following path:
HKEY_CURRENT_USER\Software\Microsoft\Windows\CurrentVersion\Run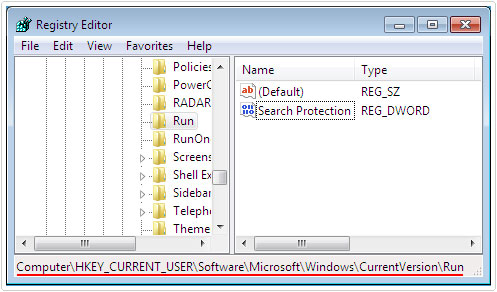 3. Once there, delete the Searchprotection.exe registry key, by right clicking on it and selecting Delete.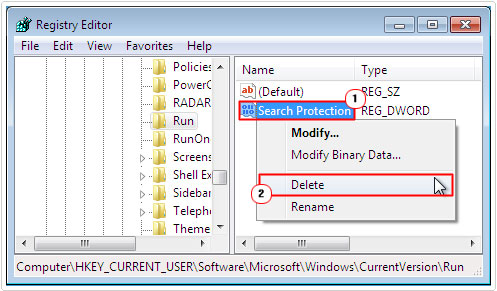 Are you looking for a way to repair all the errors on your computer?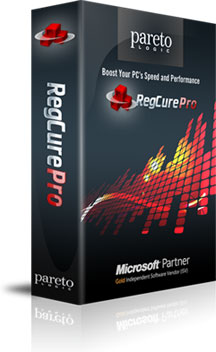 If the answer is Yes, then I highly recommend you check out RegCure Pro.
Which is the leading registry cleaner program online that is able to cure your system from a number of different ailments such as Windows Installer Errors, Runtime Errors, Malicious Software, Spyware, System Freezing, Active Malware, Blue Screen of Death Errors, Rundll Errors, Slow Erratic Computer Performance, ActiveX Errors and much more. Click here to check it out NOW!