Attention
Before you read this tutorial, I highly recommend you check out my resources page for access to the tools and services I use to not only maintain my system but also fix all my computer errors, by
clicking here!
Accidently deleting a picture, movie or music file can be a very frustrating and in some cases disastrous experience; this particularly reigns true when you are unable to restore said files.
Have you deleted a picture by mistake? I know I have, it's a pretty common experience, a situation that can be caused by formatting a memory card by mistake or by deleting a folder without bothering to see what's inside it. Well, that's where Stellar Phoenix Photo Recovery comes into the equation as a program that claims to be able to recover those lost, formatted or deleted music, movie and picture files.
I've personally used Stellar Phoenix Photo Recovery and I can say that I was pleasantly surprised by my initial results.
This tool is available at a relatively low price and recovers lost, corrupted and deleted files from not just your hard drive but also external devices such as flash drives and external hard drives.
Photo Recovery is capable of recovering a plethora of picture formats such as JPEG, BMP, TIFF, GIF and much more. It also supports RAW image recovery for Samsung, Nikon, Sony, Epson, Panasonic and Kodak cameras, just to name a few.
Features
Having already touched briefly on the features of this tool, I can say that there are many, giving you tons of reasons to invest in this tool. Apart from its ability to recover photos (as it states in its name), it can also recover most other media formats. Here is a list of the best features this tool has to offer:
Recovers from Many Device Types: This tool is capable of recovering lost files from a number of different digital cameras, USB sticks, hard drives, and memory card brands, making it extremely versatile.
Quick Recovery Mechanic: When compared to other photo recovery tools out there, Stellar Phoenix Photo Recovery is significantly faster.
Create Data Images: If you have a damaged storage device, such as a hard drive, USB stick or memory card, loitered with bad sectors, it's possible for you to create a sector by sector image of that drive. This will allow you to recovery the good sectors which you can then save to a working device.
Resume Feature: This tool allows you to carry out a recovery process and pause it part way through, then resume the process when most convenient for you.
File Previews: In the event that you have thousands of recoverable images on your computer, you may need to use the preview feature just to ensure that you're recovering the right file(s).
Supports RAW: Stellar Phoenix Photo Recovery supports RAW recovery of your media files, which comes most in handy in the event that the normal recovery process fails to yield the desired results.
Add New Supported Formats: This feature is most useful when attempting to recover a file format that is not supported by the software. In situations like this, you can simply add the unsupported format to the supported format list, and then you'll be able to recover said files.
Supported File Types: Stellar Phoenix Photo Recovery has a huge list of supported file types, which puts it head and shoulders above all its competitors.
Interface
One of the very best things about this tool is the fact that it's very easy to use. Installing the software is easy and fast, and once you have the tool up and running, you're given access to an application that has a very intuitive and modern design to it. Everything is labelled, making it easier for you to navigate through, but the best thing about this tool is its ability to recover the original file names, as well as the files themselves, this makes it much easier to organise recovered files.
The recovery process is a two way process, the first is the scan and the second is the recovery. The scan is considerably faster than the recovery, but that is to be expected.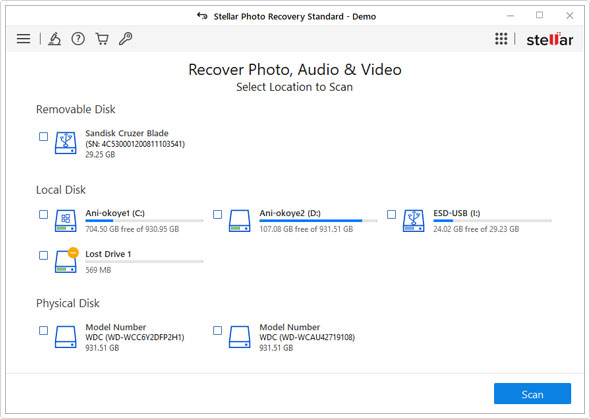 How It Works
When it comes to using Stellar Phoenix Photo Recovery, the main application Window is built on a step-by-step operation process; which is a familiar format. The program visualises three large buttons, which the end user can use for the recovery of various media formats.
When the program is scanning, it indicates to the user the files and directories, the total size and all entries it has found. It recreates the original folder and file structures as and when it detects an item, a process which you can abort, if and when you deem fit.
While navigating through the recoverable directories, it is possible for you to preview the media file, while analysing its size, format, name, last modification and creation date. The viewing mode gives the user the option of toggling between lists, thumbnails and cover flows, while the files can be filtered by their types – essentially all the stuff you're used to seeing.
When it comes to extracting files, the whole process is very simple to get to grips with; you need only select the item, and then to determine where you want the file to be extracted to.
The sector by sector image copy (which I have already mentioned), is another excellent feature of this component, as it allows you to recover the healthy areas of a damaged storage device, a process that end users would usually need to see to seek the aid of a recovery professional to achieve.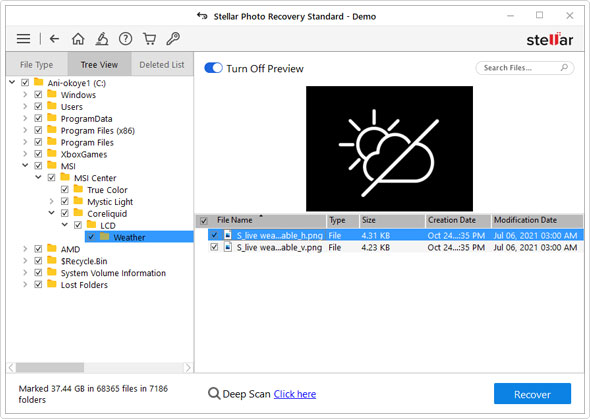 Help & Support
Stellar as a company and software developer provides a range of different support apparatus, from phone conversations to email to live chat. They also provide informational resources online, such as manuals, which you can access in the event that you are having difficulties using the software.
What I Like
There are a number of things that I especially loved about this tool, in addition to the interface, they are:
| | |
| --- | --- |
| | Fast scan process. |
| | Very quick installation. |
| | Ability to create image files. |
| | Previews of recoverable media. |
| | Ability to restore file and folder directory structure. |
Conclusion
Ultimately, I must say that I enjoyed using this tool, I really liked the many features it has. I would recommend it because it's efficient, quick and very powerful. It works just as good as any other file recovery tool out there, if not better, and definitely has the features to set it apart from the rest.
Advanced scanning options, drive image creation, header additions, just some of the reasons why you should consider giving this tool a try.
Review Overview

Installation

Ease of Use

Features

Customer Support

Stellar Phoenix Photo Recovery works on ALL versions of Windows and MAC OS and is easy to get to grips with due to its intuitive design and interface.

RECOMMENDED
Are you looking for a way to repair all the errors on your computer?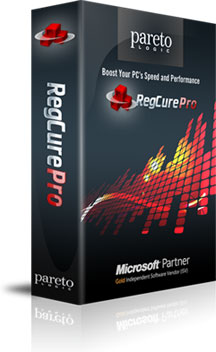 If the answer is Yes, then I highly recommend you check out RegCure Pro.
Which is the leading registry cleaner program online that is able to cure your system from a number of different ailments such as Windows Installer Errors, Runtime Errors, Malicious Software, Spyware, System Freezing, Active Malware, Blue Screen of Death Errors, Rundll Errors, Slow Erratic Computer Performance, ActiveX Errors and much more. Click here to check it out NOW!