Attention
Before you read this tutorial, I highly recommend you check out my resources page for access to the tools and services I use to not only maintain my system but also fix all my computer errors, by
clicking here!
Syntpenh.exe is a process belonging to the Synaptic Touchpad. This particular component provides additional features for the touchpad device. Depending on the brand of laptop you have, this process may or may not be essential for the use of certain features. For example, the IBM ThinkPad's have a UltraNav which combines both the touchpad and point stick, however in order for it to work, the syntpenh.exe must be enabled and running.
File Information
Syntpenh.exe is a digitally signed file which is loaded during the Windows boot phase. The default location for this file is:
C:\ProgramFiles\Synaptics\SynTP\SynTPEnh.exe
In the registry, references to the syntpenh.exe process are located in the following key:
HKEY_LOCAL_MACHINE\SOFTWARE\Microsoft\Windows\CurrentVersion\Run
The file size for this process tends to vary depending on its version and the operating system you are running it on. The file size on your computer may be anywhere from 500,000 – 1,500,000 bytes.
Is Syntpenh.exe Dangerous?
Syntpenh.exe is a digitally signed file, which means it has been tested by Microsoft to work optimally within a Windows environment.
Is Syntpenh.exe Resource Hungry?
This particular process is not known to consume a considerable amount of resources. However, it's always best that you are aware of the various processes running in the background of your computer, as too many processes will adversely affect systems performance.
To disable processes, you should use Microsoft System Configuration Utility.
Can You Remove or Stop Syntpenh.exe?
The vast majority of non-system processes can be stopped without much problem; this is because non-system processes are not an integral component of the operating system.
However, despite syntpenh.exe not being an essential Windows process, it's still recommended that you do not remove or disable it, unless you are certain it is the cause of system lock ups and errors.
Syntpenh.exe may be required by certain applications, so disabling it may prohibit you from using these programs.
When it comes to disabling this process, you can do it through the mouse settings. Disabling syntpenh.exe will prevent you from using certain features such as zoom, special tap zones, scroll etc. However, the basic functions of the touchpad should remain.
Note: Disabling this component will stop the program from running actively, however the syntpenh.exe process will continue to run in the background and could potentially cause problems for your system. It's for this reason that it's recommended that you stop the process via Microsoft System Configuration Utility.
By stopping the driver form loading up during system boot, you can effectively stop the syntpenh.exe process along with its associated applications. In order to do that, simply do the following:
1. First, boot into your computer with the appropriate administrative rights.
2. Then press

+ R, type msconfig and click on OK.
3. When Microsoft System Configuration Utility loads up, click on the Startup Tab, then un-tick the box next to Syntpenh.exe and click on OK and restart your system.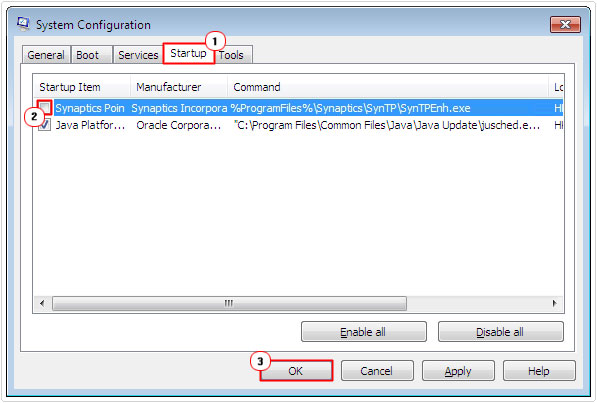 Syntpenh.exe Errors
Synaptic Touchpad drivers are factory installed on laptops, which is why they are rarely ever to blame for errors. However, occasionally they are to blame, and when they are, it's usually due to a software conflict. The associated errors that users most commonly encounter are the following:
Syntpenh.exe has encountered a problem and needs to close.

SynTPEnh.exe – Application error

The instructions at 0x00000000 referenced memory at 0x00000000. Memory could not be read.
The synaptic touchpad driver has been around for a considerable length of time, since the introduction of the laptop touchpads. This process is important to the touchpad, as it enables features that you otherwise wouldn't be able to take advantage of, if it were not installed.
Other issues associated with this process or driver is the following:
Excessive amount of CPU usage.
Constant system lock ups.
Inability to properly install certain applications.
Update Drivers
Driver issues or driver-related errors can typically be fixed by downloading and installing an updated version of the synaptic touchpad driver. You should be able to download these drivers from their official website.
In most cases, this should be sufficient in repairing these symptoms. However, in order to prevent their reoccurrence, you will need to make a habit of updating your computer drivers. You can choose whether to do this manually or you can use an automated driver updater tool like Smart Driver Updater. Through the use of this tool, you can set it to automatically update your systems drivers once per month, per year or whatever you deem fit.
To learn more about Smart Driver Updater, please visit the following link: http://www.compuchenna.co.uk/go/smartdriverupdater
A short term solution to problems with syntpenh.exe is to close the process within Windows Task Manager. You can load this tool by right clicking on the Taskbar and selecting Start Task Manager.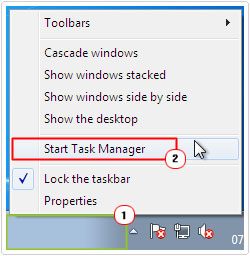 Note: This solution is short term, to properly fix these symptoms; you will need to update the drivers.
Syntpenh.exe Viruses
Syntpenh.exe as a file is not in any way harmful to your system. However, despite it not being an integral Windows file, it still is, to some extent an essential file, at least for those applications that require it.
That said, when a system has been infected with a malicious file, the virus is usually hidden by co-opting the name of a legitimate file or process. For example, a malicious file may have the name syntenh.exe, syynthpn.exe or syntpenn.exe. That is one of the reasons why it's important you are aware of the various processes that are running in the background of your computer.
Finding a suspicious process should be followed up by the user examining the location of the file, as that's another great indication of a virus.
There are a number of symptoms a system may exhibit when it has been infected with a malicious file. These are, just to name a few:
Internet connection becomes increasingly intermittent.
The Syntpenh.exe file consumes a considerable amount of system resources.
System performance is noticeable degraded.
Web browsers direct you to strange websites.
The system receives a lot of annoying pop up ads.
The system often freezes.
In situations where you are not certain about the authenticity of a particular process, its best that you do not delete it, as such actions could cause further problems.
At this point, the best cause of action is to run a full scan of your system, using your antivirus scanner and a secondary scanner, if you have one. A secondary scanner is basically an antivirus program that is used to back up another. These tools are usually highly proficient at finding those malicious files other antivirus programs miss, making them somewhat better than your primary solution. Anyway, check out my post on the best anti-malware solutions, if you're without a secondary scanner.
In other situations, syntpenh.exe errors may occur due to corruption within the Windows registry. In cases like this, the best cause of action would be to scan and clean the registry using a specialised registry cleaner tool like RegCure Pro. You can download this powerful tool from here: http://www.compuchenna.co.uk/go/regcurepro
Are you looking for a way to repair all the errors on your computer?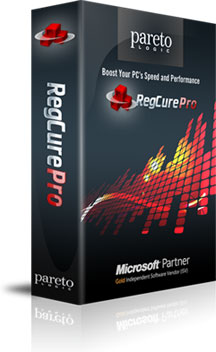 If the answer is Yes, then I highly recommend you check out RegCure Pro.
Which is the leading registry cleaner program online that is able to cure your system from a number of different ailments such as Windows Installer Errors, Runtime Errors, Malicious Software, Spyware, System Freezing, Active Malware, Blue Screen of Death Errors, Rundll Errors, Slow Erratic Computer Performance, ActiveX Errors and much more. Click here to check it out NOW!