Attention
Before you read this tutorial, I highly recommend you check out my resources page for access to the tools and services I use to not only maintain my system but also fix all my computer errors, by
clicking here!
Tmproxy.exe is a Windows process that has the description Trend Micro Proxy Service, developed by the company Trend Micro Inc. This process belongs to the Trend Micro Network Security Component.
This file is digitally signed, which means it has been tested to ensure it works smoothly without adversely affecting your Windows operating system.
Given the nature and importance of the file, it is not recommended that you remove it.
TmProxy.exe Overview
This service is the Trend Micro Proxy Service Controller. It comes as an integral component of Trend Micro PC-Cillin Internet Security software, and is used to carry out scanning of incoming emails and to monitor and scan the files that you add to your hard drive.
TmProxy.exe is run under the SYSTEM account and has an average file size of around 800 KB.
When the process is in operation, it uses on average around 0.001% of CPU resources for both background and foreground operations. The average amount of memory consumption for this process is 3.6 MB with a maximum consumption of 12 MB. I/O disk operations are around 839 Bytes per minute when reading and 55 KB when writing.
This process is not integral to your operating system, however, it is a process that should not be stopped or disabled unless you must. By disabling this service, your antivirus scanner will lose its ability to scan your system for viruses. The most effective way of removing this process is to uninstall the antivirus software.
Is TmProxy.exe Dangerous?
This process is digitally signed (as previously explained), which means it has been tested to ensure that it will cause no harm to your operating system while active.
Can I Remove or Stop TmProxy.exe?
The vast majority of non-system processes can be stopped; this is because these kinds of processes are not required by the operating system in order for it to function.
TmProxy.exe is a vital component of PC-Cillin Antivirus, a component that can be stopped or removed by uninstalling the application.
Is TmProxy.exe Resource Hungry?
This process isn't known to use much system resources. That said it is very important that you keep tabs on the various applications you have running on your system. Disabling unnecessary services via Microsoft System Configuration Utility is something you should consider in order to maintain optimal system performance.
Dangers of TmProxy.exe
Because this process is a legitimate component of the PC-Cillin Antivirus product, this can make it a target for hackers who would otherwise create viruses and disguise them using the names of legitimate files like this one.
The malware file created by the hacker will usually have the exact same filename but be stored somewhere other than the default location(s):
%ProgramFiles%\Trend Micro\Internet Security
%ProgramFiles%\Trend Micro\PC-cillin
Other malicious files may have a filename that appears similar, but may have a slight variation, such as a small misspelling or an appended digit(s). While there aren't any notable viruses, Trojans or adware files that disguise themselves as this particular process, you should still be on the lookout for the presence of any file resembling TmProxy.ese, being stored in an irregular location on your hard drive.
You should never have more than one instance of the TmProxy.exe process running in the background of your system. Multiple instances of this process indicate a possible virus infection. If you do not have any Trend Micro Security software installed on your computer, then it's most likely the file is a virus.
Common Problems
This process is not without its flaws, as there are a number of reported issues commonly associated with it. These are the following:
The TmProxy.exe process will periodically use 100% of CPU resources.
This is a problem that will usually occur while scanning your hard drive or emails for malicious files. Usually the CPU utilisation will drop down to normal levels once the task (virus scan) has completed. However, if the usage levels do not go down, then I recommend reinstallation of the software.
The TmProxy.exe process will use an excessive amount of system ram (in excess of 70 MB).
This is a relatively common issue. Reinstallation of the security software is the most common solution.
Error Messages
Although not as common, they do occur from time to time. That is, TmProxy.exe related Windows errors. The most common error messages you may see are the following:
TmProxy.exe has encountered a problem and will now close.

TmProxy.exe has stopped working.

TmProxy.exe – Application Error: The instruction at 0xXXXXXXX referenced memory at 0xXXXXXXX. The memory couldn't be read. Click on OK to terminate the program.

TmProxy.exe is not a valid Win32 Application.
Alternative Virus Scanners
If you encounter any error with this particular process, the first thing you'll want to do is ensure that it isn't being caused by a malicious file. There are so many malicious files out there, designed to impair your system in one way or the other. PC-Cillin Antivirus ordinarily should be able to remove any virus infection from your system. However, if the hackers were successful in replacing the legitimate TmProxy.exe process (on your computer) with a malicious file, then that would theoretically prevent the scanner component from working.
In a situation like this, you'd need to run a full scan of your computer using a specialised antimalware tool like SpyHunter. If you don't know what SpyHunter is, it's basically a secondary scanner, an internet security tool that you use to support your primarily scanner. It's highly proficient at locating and removing adware, spyware, worms, viruses, Trojan horses and everything else that can and may infect your system.
Anyway, for more information on this powerful tool, I suggest you check out the following link:
CLICK HERE TO CHECK OUT SPYHUNTER
Repair the Registry
There are those other instances when the TmProxy.exe error may be caused by something other than a malicious file, such as corruption to the registry.
If you don't know what the registry is, it's basically the central database system, used by the operating system to store all the most important Windows data. An incomplete or improper removal of an application can adversely affect the registry. When a system has a corrupt registry, it will usually manifest itself in a number of different ways, such as through DLL errors, .EXE errors, and degraded system performance.
Manually attempting to repair the registry is not a cause of action that I would recommend, this is because of how sensitive this area of the computer is. Even the slightest of mistakes here can render your system inoperable. Instead, I recommend you use a professional registry cleaner tool like RegCure Pro. This tool will automatically scan your registry and detect and/or remove the invalid file references, corrupt object files etc. that exist within it.
Anyway, you can learn more about RegCure Pro from the following link:
CLICK HERE TO CHECK OUT REGCURE PRO

The solution(s) below are for ADVANCED level computer users. If you are a beginner to intermediate computer user, I highly recommend you use the automated tool(s) above!
Run System File Checker
System File Checker is a built-in Windows tool which can be very affective at times. This tool will scan system files for any corruption or missing files and replace them where applicable. The system files are integral to the smooth functionality of your computer, so if you're experience a lot of errors, it could be the result of corruption within this area of your system.
Anyway, you can run this tool by doing the following:
1. First, you will need to boot into your computer with full administrative privileges.
2. Once you have done that press

+ R, type cmd and click on OK.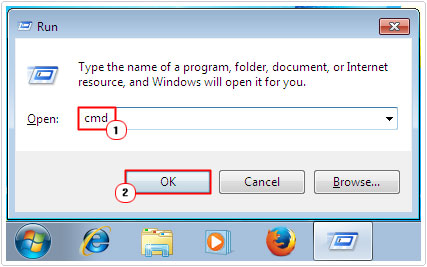 3. Once Command Prompt loads up, type sfc /scannow and press Enter.

Note: You may need your Windows Installation CD to complete the process.
Are you looking for a way to repair all the errors on your computer?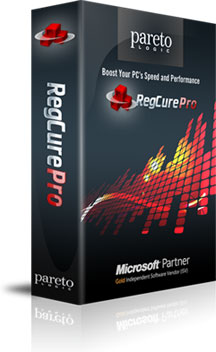 If the answer is Yes, then I highly recommend you check out RegCure Pro.
Which is the leading registry cleaner program online that is able to cure your system from a number of different ailments such as Windows Installer Errors, Runtime Errors, Malicious Software, Spyware, System Freezing, Active Malware, Blue Screen of Death Errors, Rundll Errors, Slow Erratic Computer Performance, ActiveX Errors and much more. Click here to check it out NOW!