Attention
Before you read this tutorial, I highly recommend you check out my resources page for access to the tools and services I use to not only maintain my system but also fix all my computer errors, by
clicking here!
This article like many on this website is about the Blue Screen of Death (BSOD) error. The BSOD simply signifies a major issue with your system; a BSOD will typically halt your system while displaying some very crucial information.
The information in the error message will determine the types of solutions the user will have to deploy, to fix the error. In this particular situation, users have noted receiving the following:
Error Name:
WDF_VIOLATION
This error message may also be accompanied by a Stop Code, starting with 0x10d.
The WDF_VIOLATION error typically occurs on the later Windows versions, such as Windows 7/8 and 10. This and many other Blue Screen of Death errors, at first glance, may seem rather difficult to overcome, but with the right instructions, such as that which I have outlined below, they can be solved, with relative ease.
What Causes WDF_VIOLATION Errors?
There are many different situations and circumstances that can cause this error to occur, such as the following:
The corruption of the file system.
The incomplete or corruption of a Windows installation.
Corrupted or broken registry entries.
The system has become infected with a virus or malware.
Certain Windows drivers are either corrupted or outdated.
A faulty hard disc drive.
There are many more causes, as is typically the cases with these kinds of errors, so you should be cognizant of that.
The Symptoms of This Error
When attempting to play a game with an Xbox 360 controller, the system crashes and restarts.
When the system tries to sync your iDevice to iTunes, the system freezes, then restarts.
When using an external hard drive, the computer restarts unexpectedly.
The computer freezes randomly, for brief moments at a time.
Response to both keyboard and mouse inputs becomes very sluggish.
The computer crashes every time you attempt to run a specific program.
The scenarios outlined above are the most common, but there are many other symptoms a users may encounter, so be aware of that, when looking at ways of resolving this issue.
How to Fix It?
When it comes to fixing the WDF_VIOLATION error, there are only a few symptoms that are most commonly associated with it. In most cases, you should be able to fix this error utilising the first couple of solutions, with that said, BSOD errors can be caused by a vast array of things, so you should never rule anything out.
With that said, continue reading for the most common and efficient methods of fixing this problem.
Use Enable Disk Use
The WDF_VIOLATION error is very rare on older Windows versions, most commonly appearing on Windows 8. This error is known to occur most often when users attempt to sync files from their iPhone or iPod device to iTunes. Though this problem occurs more frequently on older versions of iTunes, it's not uncommon for it to appear on the latest iTunes versions.
This error occurs due to a combination of several things, such as the operating system version, the iTunes drivers and the drivers that came with the iDevice. The combination of these three factors is what causes the error. The good thing is that you can fix it, by doing the following:
1. First, boot into your computer with full administrative rights.
2. Once in, load up iTunes, by double clicking on its icon.
3. Then connect your iPhone or iPod to your computer, on iTunes, click on the Summary Tab, then check the box next to Enable Disk Use.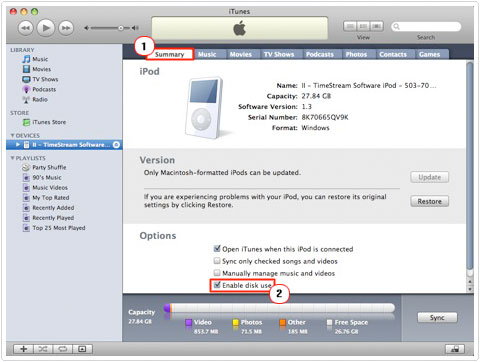 This feature should allow you to sync the device with your computer without it crashing. This feature works by allowing the iPhone or iPod to function as if it were a flash drive.
Update FireWire Drivers
This error is also known to occur on older systems that come with FireWire built-in. The driver for the FireWire device fails within Windows, causing an error.
The best solution is to go out and purchase a new FireWire card, as it will come with up-to-date drivers that will be compatible with the later versions of Windows.
Update Device Drivers
If all of the above methods failed to fix this error, then you should look into updating all the drivers for all the devices attached to your computer. It can be a fairly difficult process, tracking down and updating the specific driver that is to blame for the error.
The manual approach will involve you visiting the website of your computer brand and locating your computer model there.
Once you find your computer model, you will then download and install all the available drivers. You must ensure you choose the drivers that are compatible with your version of Windows. Windows 7 drivers will in most cases work on Windows 8 based systems, so you can use a Windows 7 driver as a substitute, if need be. Make sure you install each driver, one after the other, and be sure to restart your computer when prompted.
Alternatively, if you are unable to locate your drivers online, or you just simply lack the expertise and/or patience, then I recommend you use the driver updater tool called Smart Driver Updater. This tool will save you on a great deal of time and effort, especially if this is the first time you have attempted something like this.
With that said, you can download Smart Driver Updater, by visiting the following link: http://www.compuchenna.co.uk/go/smartdriverupdater
Run a Registry Scan
When it comes to scanning your registry for errors, I recommend you use a trusted registry cleaner tool such as RegCure Pro, which is capable of scanning and repairing 0x10D related registry issues.
When you use a registry cleaner tool, it essentially automates the entire process of locating the missing file references, invalid registry entries and broken or lost links within the registry. RegCure Pro will automatically backup your registry before it scans your system, so that you can undo any changes, in the event that something goes wrong during the scan. The added advantage to repairing your registry is that it can also give your system a noticeable performance boost.
With that said, you can acquire RegCure Pro, from the following: http://www.compuchenna.co.uk/go/regcurepro
Update Windows
Another possible cause for the WDF_VIOLATION error is an outdated, corrupted or missing Windows component. In the event that this may be the case for your system, you will need to reinstall or just simply update your operating system to fix it.
In order to do this, visit the following page: http://windows.microsoft.com/en-gb/windows/windows-update
Then follow the onscreen instructions, which should guide you on which updates to install.
Run a Virus Scan
As is typically the case with computer errors, there is a strong chance that this particular error could be the result of a virus infection. Computer viruses are capable of getting onto your system and corrupting and/or deleting important system files, which can lead to all kinds of problems, not just the WDF_VIOLATION error. This is why I recommend you run a full scan of your system, with your current internet security solution.
If you do not have an antivirus tool on your computer or are currently disillusioned with your current solution, then I recommend you check out my post on the best antivirus cleaners.
Reinstall Windows
This is the last available option you have to resolve this issue, providing the error is not hardware related. Reinstallation of Windows will result in total loss of hard drive data that means all your personal files will be lost.
So, before you attempt this method, make sure you backup all of your most important files. Once you have done that, you will need your Windows CD, simply put the CD into your CD/DVD-ROM drive and follow the onscreen instructions.
Alternatively, if you do not have a Windows CD or lack the expertise to sufficiently back up all your personal data, then you can use the Windows reset, refresh, restore tool. This tool will reinstall your Windows, on the fly, without the requirement of a Windows CD and without you losing any data in the process, so you won't need to back anything up. This tool is only available on Windows 8/8.1/10, so if you have the correct OS version, then check out my post on CRITICAL_PROCESS_DIED issues, for information.
Are you looking for a way to repair all the errors on your computer?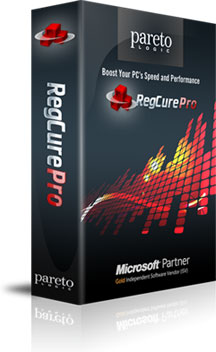 If the answer is Yes, then I highly recommend you check out RegCure Pro.
Which is the leading registry cleaner program online that is able to cure your system from a number of different ailments such as Windows Installer Errors, Runtime Errors, Malicious Software, Spyware, System Freezing, Active Malware, Blue Screen of Death Errors, Rundll Errors, Slow Erratic Computer Performance, ActiveX Errors and much more. Click here to check it out NOW!