Attention
Before you read this tutorial, I highly recommend you check out my resources page for access to the tools and services I use to not only maintain my system but also fix all my computer errors, by
clicking here!
Antivirus or anti-virus programs are basically applications that are developed for the sole purpose of detecting and removing malware from your computer. Malware is a broad term that encompasses a great many malicious files, such as viruses, hijackers, adware, rootkits, Trojan horses, adware, backdoor diallers, and key loggers. The security of your system against these socially engineered techniques is what is offered to you when you purchase one of these products. In this post I'll be discussing how these applications work along with which is the best antivirus software for the removal of malware from your computer.
During the scanning phase of these tools, they deploy a number of innovative tactics. One of these methods is called signature-based detection, and it entails searching executable code for familiar patterns. However, there are times when a computer may become infected with new malware that doesn't have a signature that is yet known. In this situation, heuristics are used as a countermeasure. A heuristic method that is popularly used entails the identification of new malware and its variants by looking for malicious code that is known, or variations of this code in computer files. There are always those antivirus programs that are able to determine what a file will do to your system by running it in an artificial sandbox environment.
No matter the effectiveness of the antivirus program that you use, there are always drawbacks to using them; one in particular is their ability to deteriorate your systems performance. People that are not so familiar with computers may also have difficulties understanding all the different prompts that popup during a Windows session, which could lead to a security breach if the wrong decision is made. In addition, the fact that antivirus programs run at the kernel level of your operating system means that it in itself can create vulnerabilities which hackers can exploit.
Which One Is Best For You?
There is no doubt that mobile devices such as smart phones and computer systems that are constantly online, should have some form of protection in order to keep viruses out. Thus, acquiring the right antivirus software is integral to ensuring that all the files and applications on your system are protected; safe from malware and potential hackers. There are literally hundreds of different antivirus programs that you can find in the marketplace right now. However, your objective is to find the most appropriate one, which is the best antivirus software for your system should be based on its specifications and your needs.
The following are a number of requirements that people typically go for when choosing an antivirus program:
Most people prefer free antivirus programs that are capable of providing maximum protection for their systems.
People like the idea of consistency, they don't want to be coerced into constantly changing applications, thus regular virus definition updates is a must.
People are looking for an antivirus program that is well rounded, able to protect them from a plethora of viral threats.
The user interface is also very important, as it'll determine whether or not the average user is able to get to grips with the application.
The vast majority of antivirus program developers like to sell their products on their ability to accurately detect and remove threats on your system. What they forget to do is emphasize the usability of their programs, the way in which their programs interact with the applications on your system, and how well they work on your operating system. Many of these developers simply overlook the user interface, making configuration rather cumbersome and complex.
The amount of people that are willing to invest their money in a full version of antivirus software is unfortunately rather slim. However, a great many people are enticed by the prospect of having a free antivirus program running on their system, despite its limitations. Many people adopt the mindset of its better to have something than nothing. This in turn fails to provide the developers with the required incentive to make their shareware programs more effective. However, of recent, there has been a number of changes, and for the better. Many antivirus developers are now offering free trial versions of their programs which come fully featured. This is done as a legitimate way of convincing the end users of the quality of their product.
The Best Antivirus Programs
Given the nature of these programs, their efficiency, functionality and characteristics, it's very difficult to categorical say which is the best antivirus software for your system. Things like system resources and computer type are just some of a number of factors when determining which program is best for you. Thus, I've put together a compilation of the most notable and reliable antivirus software available today, listing them in order of recommendation.
Antivirus Program
Synopsis

SpyHunter

Rating

SpyHunter is a very fast and reliable anti-malware tool. Users are given the option of either a quick or full scan. SpyHunter uses the latest in detection technology in order to locate and remove or quarantine a variety of virus types, such as rootkits, Trojan horses, diallers etc.

SpyHunter comes with System Guard, which is a program control component, designed to block malicious programs from executing on your computer. It also comes with real-time protection, which is the ability to detect viruses before they enter your system. This tool also allows you to lock your DNS settings in order to prohibit malware from interfering with your system DNS. This removal tool has the awards and accolades and comes highly recommended by myself.

Paretologic Internet Security

Rating

Click Here!

This antivirus application comes with a number of features such as a 1-click fix button, which you can use to automatically fix security breaches and a smart scanning feature which enables you to determine the intensity of the scan, so that you can do other things on your computer while it's being scanned. Paretologic Internet Security also features real-time scanning, firewall protection, protection against instant messaging viruses, Web shield, active protection, email protection, and free technical support.

Apart from this application providing your system with full internet protection, it's also great in that it's highly efficient at detecting malware on your system. To put it simply, when you make Paretologic Internet Security your choice of tool, you're essentially acquiring an application that is able to meet both your personal and business demands without compromising your systems security; an excellent application and a viable alternative to SpyHunter.

BullGuard Internet Security

Rating

BullGuard Internet Security is a good lightweight antivirus program that is capable of protecting your system against a variety of malware threats. It works consistently and silently in the background without badgering you with random prompts, making it best suited for novice computer users. Notifications are restricted solely to virus definition updates and viral threats, making them pretty self explanatory. Its user interface is highly streamlined, lacking much of the functionality that you would find in its competitors, however that in no way departs from its ability to detect and eliminate threats, which it does just as well as any.

BullGuard Internet Security comes available as an overall security suite with features such as parental control, real-time protection, firewall protection, email protection, web browser protection, PC optimisation, game mode and system backup.

STOPzilla AntiVirus

Rating

STOPzilla AntiVirus is a tool that is well known for its efficiency as an excellent all-round antivirus solution. This tool comes with active virus protection which enables it to scan programs before they enter your system, a sort of pre-emptive approach to securing your system. This tool also has the ability to scan both opened and closed files on your system, to check them for any virus infections. Its application hardening capabilities enables it to detect and remove even the most deceptive viruses, while its network capabilities allow it to block worms from entering your network.

This security tool is also capable of scanning email attachments, instant messages, and scripts on web pages.

These are some of the many features that this application offers to the end user. This antivirus scanner makes for an excellent choice for those people who are looking for a dedicated antivirus program.

Zemana AntiLogger

Rating

Zemana AntiLogger tool is excellent in that it's able to detect and remove Trojan horses, rootkits and worms from both networks and desktop units. This security tool comes with real time on-access scanning. It also features heuristic analysis enabling it to detect threats that are unknown to it. The virus definitions for this application are updated on a consistent basis. Any files that it deems suspicious are immediately quarantined, therefore stalling any potential infection.

Zemana AntiLogger is a complete security suite offering financial malware protection, keystroke logging protection, screen capture protection, webcam hijacking protection, microphone hijacking protection and clipboard remote access protection. It's great value for money, especially when you compare it to its competitors, and although it doesn't feature at the top of my list, it's still an excellent virus scanner.
Are you looking for a way to repair all the errors on your computer?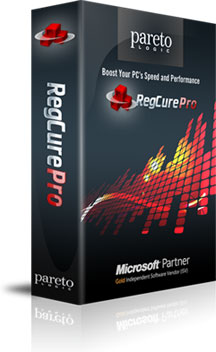 If the answer is Yes, then I highly recommend you check out RegCure Pro.
Which is the leading registry cleaner program online that is able to cure your system from a number of different ailments such as Windows Installer Errors, Runtime Errors, Malicious Software, Spyware, System Freezing, Active Malware, Blue Screen of Death Errors, Rundll Errors, Slow Erratic Computer Performance, ActiveX Errors and much more. Click here to check it out NOW!