Attention
Before you read this tutorial, I highly recommend you check out my resources page for access to the tools and services I use to not only maintain my system but also fix all my computer errors, by
clicking here!
ZipCloud is owned by the company Just Develop It, who specialise in cloud storage, data backup and maintenance. They have several other products, but I won't be reviewing them today.
ZipCloud provides three main backup storage plans, which, at first glance are undeniably affordable. These storage plans can be used for both business and personal purposes. Whether you're a student who is looking for somewhere to store your work files, or someone who has a lot of media files that you would like put elsewhere, then ZipCloud is ideal for you.
Features
ZipCloud as a service has a whole host of features that sets it apart from its competitors. These are:
| | |
| --- | --- |
| | File Protection – This ensures that all the files you store on the cloud are protected and secure. |
| | Share Files – This feature allows you to share files you save on the cloud with others. |
| | Mobile Access – Allowing you to access and browse your stored files via your mobile phone. |
| | Sync Multiple Devices – This feature allows you to synchronise the files you backup across multiple devices (laptop, PC, mobile phone etc.). |
| | Video Tutorial Support – These videos provide you with step-by-step instructions on how to use the service. |
These are just some of the many features that ZipCloud has. In addition to those above, you also Automatic Backups, Data Recovery, File Versioning, and many others.
Note: Some of these features are made available at an additional charge.
ZipCloud is a convenient and AFFORDABLE cloud storage and backup facility. For full access, click the link below:
CLICK HERE TO GET ZIPCLOUD
Restoration and Backup
Signing into ZipCloud is something you should be able to do with very little difficulty. However, once you've logged in, you can either; use the web app to drag and drop data into the cloud or you can download their desktop app, and copy data to the cloud directly from your computer.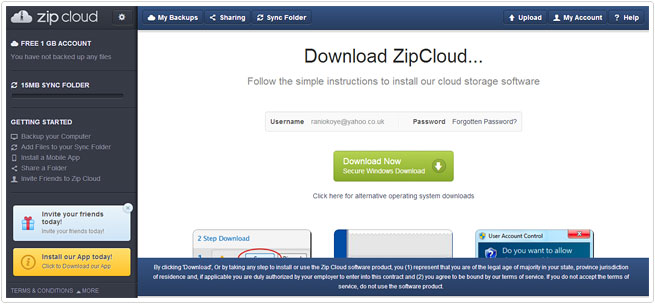 The installation process is a breeze, and the desktop app is very easy to get to grips with. It gives you the option to choose whether you want to automate uploads or select individual files. If you opt for manual selection, you will be taken to another screen, where you can tick the box(es) next to the files that you would like to upload.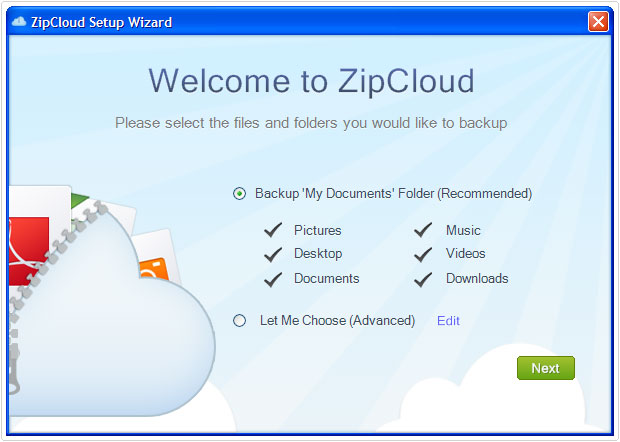 In order to access this screen again, you can do so by going to the Backup option. It's also possible for you to view files that have already been copied to the cloud. File restoration is another feature accessible to you.
One of the best things about the ZipCloud service is its ability to upload files to the cloud in its original file structure, something that reigns true whether you're uploading a single file or an entire drive. This feature helps you to navigate and search for files, in addition to restoring previously deleted files.
The Sync Folder is another feature immediately accessible to you. All files that require syncing are to be copied to this folder. ZipCloud separates its backup folder from the sync folder, as a means of avoiding any issues, allowing the end user to take advantage of two very useful and powerful features.
ZipCloud also has a restriction on file sizes. When you sign up as a FREE user, you are given 1GB of storage space and a 15MB sync folder as part of a trial. The major difference between the standard backup and sync folder is that, the most up-to-date versions of files are made ready in the sync folder for all devices. You can increase the available storage space by purchasing one of the Pro Plans. Incremental backup and volume shadow copy are two options that are also available to end users.
Because of the dedicated sync folder, it makes the whole process as simple and as easy as dragging and dropping select files.
The file sharing features are limited on the desktop and web apps, but it is possible for you to share pictures through the mobile app. This way it makes the process of storing pictures on Instagram, Facebook and other social media platforms, all the more easier.
Security
ZipCloud has its own security measures which ensure the full protection of all files you save on the cloud. All your data is protected against, misuse, alteration and data loss. All personal information is stored in secure facilities with access restricted to authorised users only. ZipCloud makes a consorted effort to ensure that all your personal data is collected in a secure manner and that it is only accessible to those with the correct authorisation, however, security is a holistic process, which means you should also have the appropriate internet security software on your system to prevent hackers from accessing your cloud storage account.
ZipCloud forbids the storage, sharing and backing up of certain prohibited content. These prohibited contents include, but are not limited to the following:
Pornographic content
Child exploitative content
Copyright material
ZipCloud ensures these content restrictions are enforced by regular manual reviews of backed up data.
Web & Mobile Apps
When compared to their desktop counterpart, the features on the web and mobile app can be said to be quite limited. When you log into the web app, you are immediately given the download link for the desktop app. You can also access all your stored data.
Hovering over the stored data allows you to check file version and also share the data. You can share a file, either via public links, email or through a social media platform. Through the web app, you're given the option to pay for or renew your subscription. ZipCloud also grants additional storage space to those who successfully refer others to the services.
Pricing and Plans
When it comes to pricing plans, you can access them right off the main website. If you would like a rundown of the various cloud storage plans, then the plan section of the website is the place you should be.
The main plans available are:
Home – 75GB
Premium – 250GB
Ultimate – 1TB
In addition to that, you have a ton of other features which are made available to you at an additional charge. These features include things like increasing file size limit, hourly backups and recycle bin.
Unlike other cloud storage services, the actual monthly charge is fixed, which means you're always paying the same amount, irrespective of how much data you store in it, this is why data limits are introduced, as a means of making this available and affordable.
What I Like
| | |
| --- | --- |
| | Free 1GB Trial Account |
| | Automated backups |
| | Synchronisation of files across multiple devices |
Conclusion
ZipCloud is the perfect cloud storage, backup and synchronisation service for individuals that do not have a lot of data to save, but want a service for both synchronizing and safeguarding their data.
The cost is very cheap, service is very reliable, and limitations are minimal. If you're a sole user, then this is the cloud storage service for you.
ZipCloud is a convenient and AFFORDABLE cloud storage and backup facility. For full access, click the link below:
CLICK HERE TO GET ZIPCLOUD
Review Overview

Data Security

Ease of Use

Mobile Access

Storage Amount

Customer Support

Storage space limitations are introduced as a means of making the service more affordable, this makes ZipCloud most ideal for personal use.

RECOMMENDED
Are you looking for a way to repair all the errors on your computer?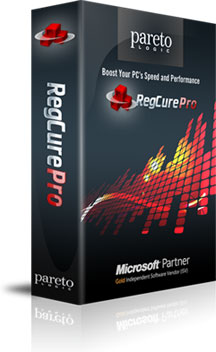 If the answer is Yes, then I highly recommend you check out RegCure Pro.
Which is the leading registry cleaner program online that is able to cure your system from a number of different ailments such as Windows Installer Errors, Runtime Errors, Malicious Software, Spyware, System Freezing, Active Malware, Blue Screen of Death Errors, Rundll Errors, Slow Erratic Computer Performance, ActiveX Errors and much more. Click here to check it out NOW!